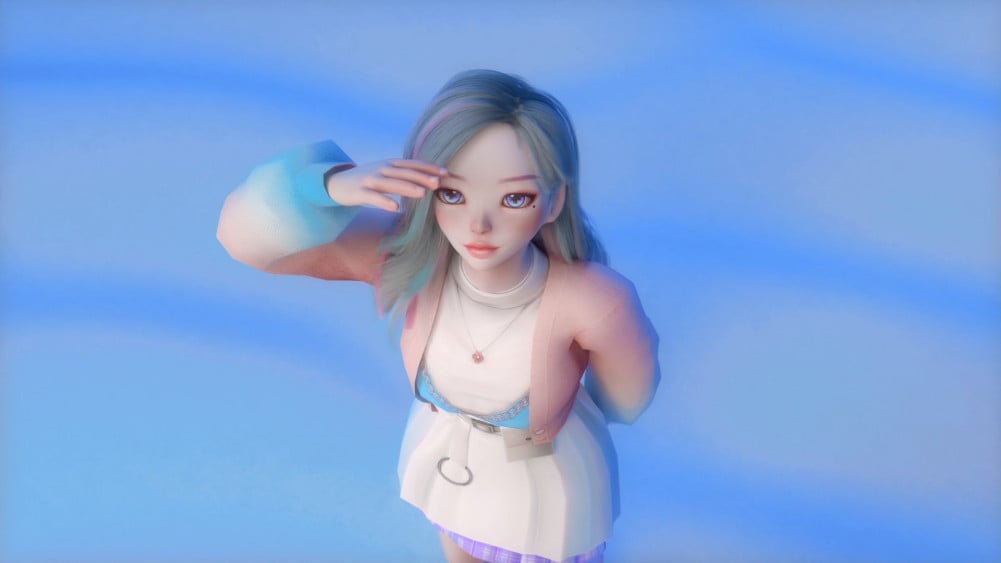 AI Virtual Music Producer & Singer-Songwriter Aimy Moon's new music video, "Shooting Star," has been released on the 1theK youtube channel. I know that this isn't the music video we expected, but the song and voice are outstanding and definitely worth the listen. If you watch and listen to the music video, I think you will definitely agree with me!
One of the comments on the music video describes perfectly how the voice and song is:

💚little bunzo bunny💚 :
"The most beautiful voice I ever heard in a long time… Aimy you truly are a shooting star you will go up higher being the brightest star in the sky
Your voice is like a beautiful moon goddess and ur so pretty this is such a lovely heartwarming song to listen to when ur in sadness or after having a bad day it's such a relaxing tune and melody thank you for this miracle of a song aimy moon☺️."
"Shooting Star is a bubbly lyrical up-tempo song that contains the meaningful message that Aimy Moon, who shows up like a shooting star, wants to deliver at the symbolic bridge between the imaginary world and the real world in the form of music."
The singer of "Shooting Star" was the winner of TUNEGEM, a vocal analysis application. Here is her winning audition video clip if you haven't watched it yet.
Check out Aimy Moon's song below, and let us know how you like it!
If you want to hear more beautiful voices from others, then TUNEGEM is the perfect place for you!
Disclosure: This article is sponsored by KPOPFACTORY.