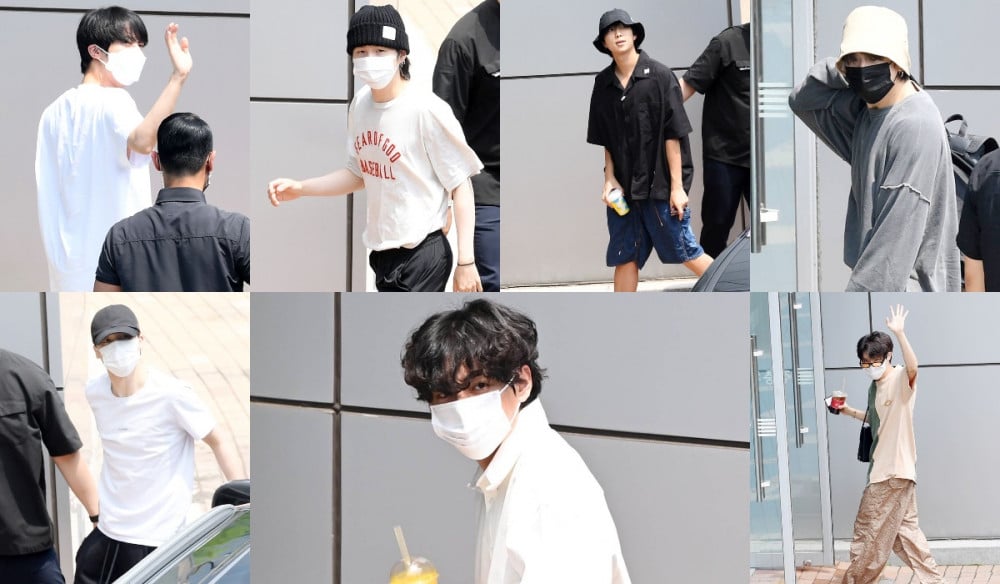 BTS members were spotted at the Jangchung Municipal Stadium ahead of 'M Countdown' pre-recording.

On June 13th, BTS members greeted fans on their way into the Jangchung Municipal Stadium for the pre-recording of 'M Countdown.' The global superstars recently a comeback with their new anthology album 'Proof' and they will be performing their comeback title song "Yet To Come" for the music show.
Many fans and reporters were able to get a glimpse of the global k-pop act that has been making history in the music industry. Check out the pictures below.