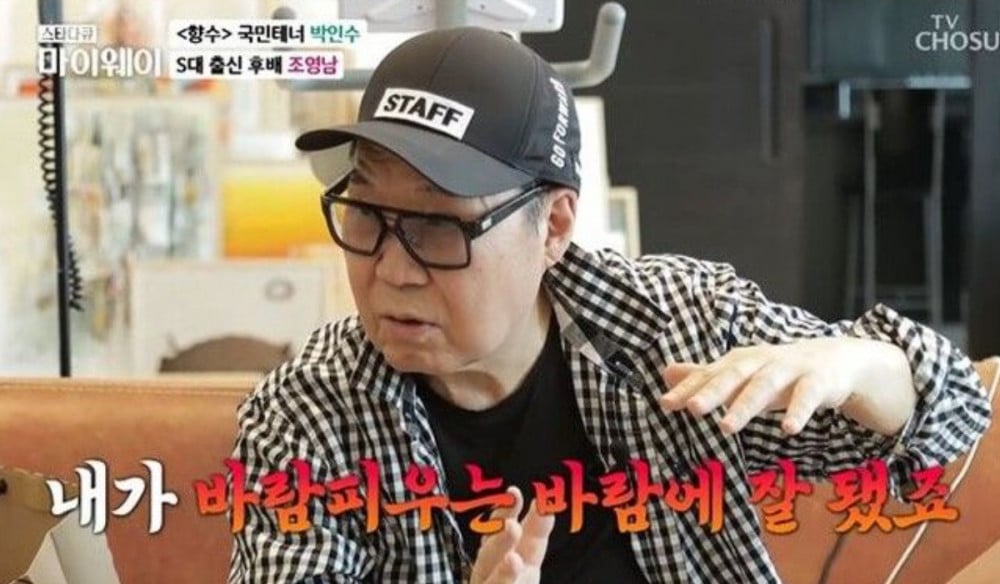 Actress Youn Yeo Jung's ex-husband, singer Jo Young Nam said the actress became successful because he cheated on her.

On the June 5th episode of TV Chosun's 'Star Documentary My Way', veteran tenor singer Park In Soo shared his life story. Singer Jo Young Nam appeared as Park In Soo's junior. They are both alums of Seoul National University.
While Park In Soo shared his love for his wife of 57 years, Jo Young Nam suddenly brought up his divorce saying he can't imagine living with one woman for 57 years. He then jokingly said, "I became successful and she became successful as well. It's because I cheated on her."
This isn't the first time Jo Young Nam brought up actress Youn Yeo Jung's name who divorced him 35 years ago. Back when Youn Yeo Jung won the Academy award with 'Minari', Jo Young Nam commented "That's the best revenge you can get on a cheating man." He later made an excuse that it was an American-style joke after he faced much backlash.
Meanwhile, Youn Yeo Jung has already revealed Jo Young Nam cheated on her and did not pay her any child support after leaving the family. She also revealed she worked harder than anyone else as an actress to make the living and support her children through multiple interviews over the years. Further, She clearly stated she does not want to share anything more regarding her ex-husband.