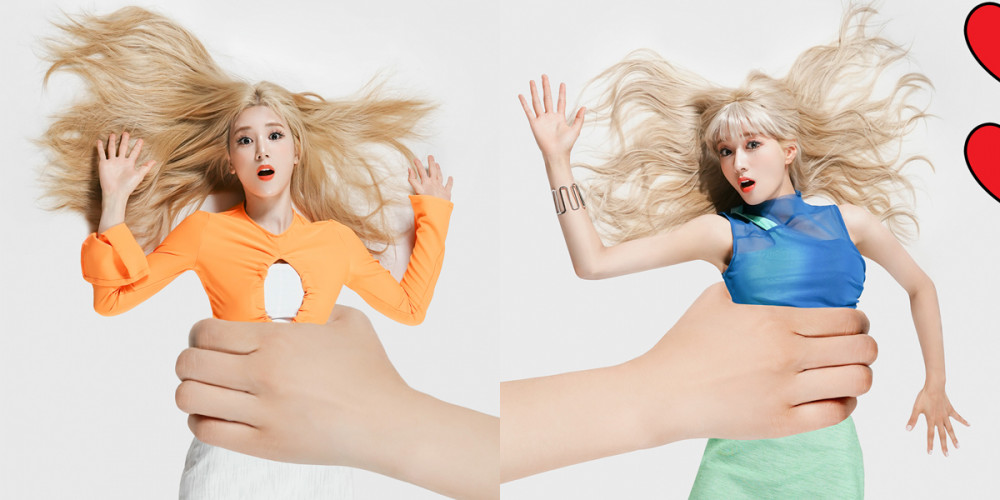 Honey, I shrunk A Pink's Chorong and Bomi!
It looks like Chorong and Bomi have been turned into barbie dolls for their upcoming unit debut as CHOBOM!
In their first unit debut teaser poster, the two members of CHOBOM have not only become miniature dolls, but they've also ended up in the hands of a young child, not knowing what might happen to them next. The teaser poster also asks the intriguing question, "Do you like this little monster?", raising anticipation for the next part of the story.
Meanwhile, CHOBOM's 1st single album 'Copycat' is set for release on July 12 at 6 PM KST!