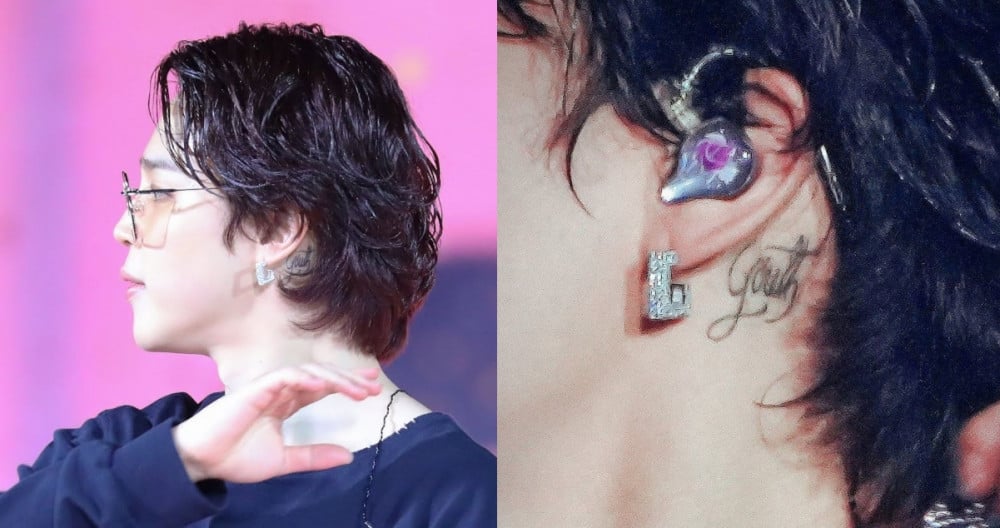 Netizens speculated that BTS member Jimin's previously spotted tattoo was actually a spoiler for one of the tracks in BTS's upcoming anthology album, 'Proof'.

On May 11, one netizen took to an online community and created a post titled, "Was BTS Jimin's tattoo a kind of spoiler?" The netizen then wrote, "Did Jimin get the tattoo while recording?" Here, the netizen also included a photo of Jimin's tattoo beside his left ear, which read, "Youth". Then, a second photo was a screenshot of the 14th track "For Youth" included in BTS's upcoming anthology album 'Proof'.
Previously in March, Jimin's new tattoos were spotted by fans and became the talk of the town. With BTS's new album dropping soon, many netizens began to take notice of Jimin's tattoos once again.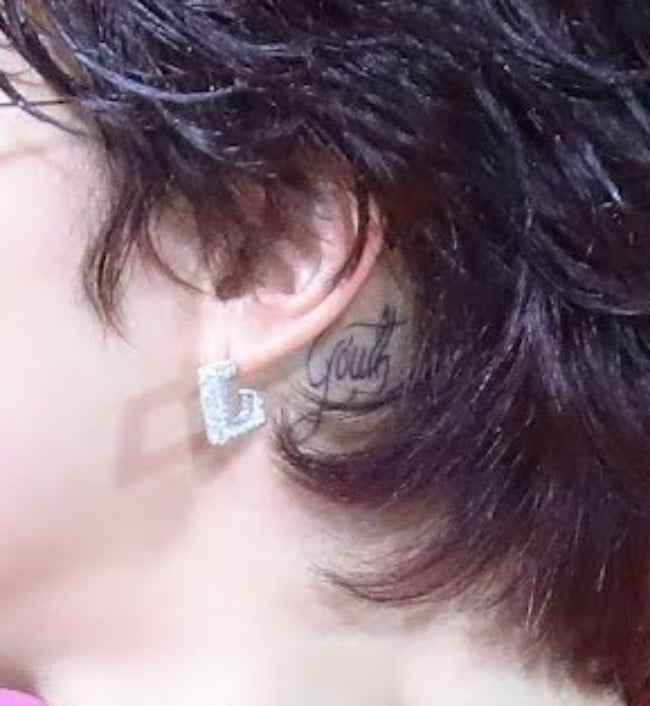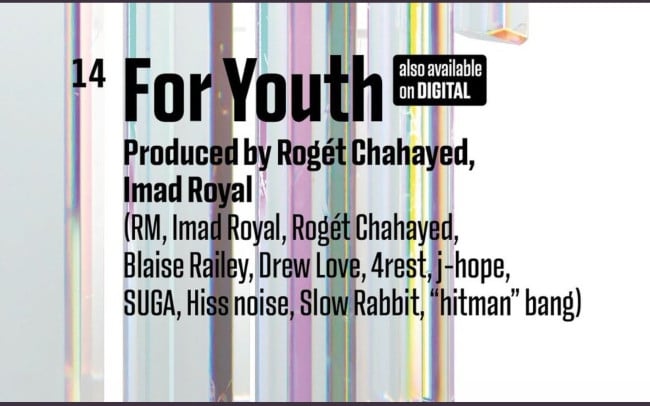 In response, some netizens commented:
"I think Jimin just liked that word to begin with, and it just coincidentally overlapped with the new song title lolll."

"For Jimin, even his tattoos are pretty."

"Whenever you see Jimin's tattoos, they're always so neat and pretty. Those are the kinds that are pretty, if it's too over the top, it's not nice to look at."

"Jimin seems to get tattoos that are all somehow related to BTS."

"I think up to this point is just right. I hope he doesn't get more tattoos."

"He must have gone with Jungkook to get [the tattoos] done."

"That must be true TT."