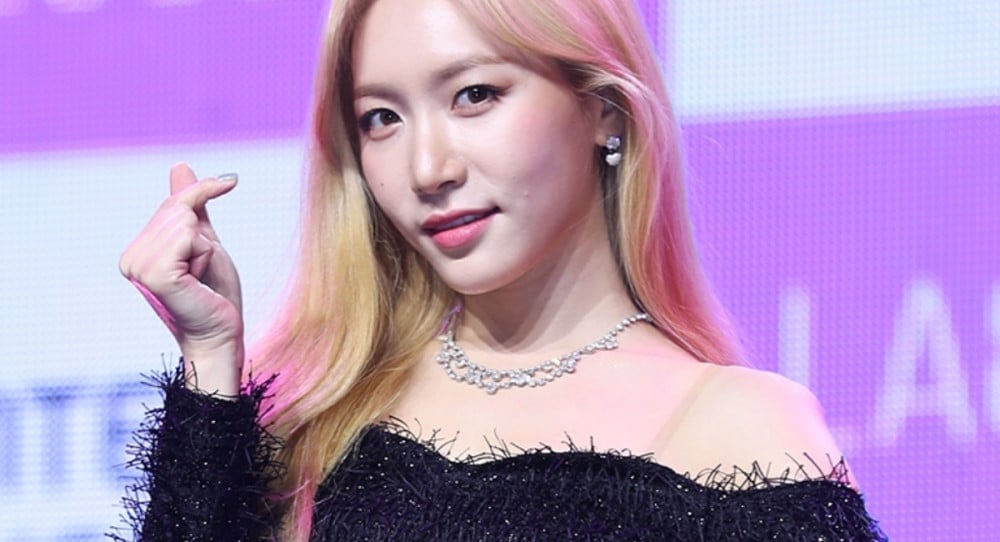 LABOUM's Soyeon is officially a member of WSG Wannabe!

On the May 28 episode of MBC's 'Hangout with Yoo,' LABOUM's main vocal was announced as the 12-member group's final member.

Soyeon previously appeared as 'Kim Tae Ri' during the WSG Wannabe blind auditions, where she sang Jung Seung Hwan's "If It Is You" and received passing marks from the representatives of all three companies. She also teamed up with 'Jessica Alba' and 'Jun Ji Hyun' to perform Eco's "Happy Me."

Meanwhile, the 12 members of WSG Wannabe are Soyeon, Yoon Eun Hye, Navi, ex-Seeya member Lee Bo Ram, Sunny Hill's Kota, Park Jin Joo, Urban Zakapa's Jo HyunAh, SOLE, Uhm Ji Yoon, Kwon Jin Ah, HYNN, and Jung Ji So.