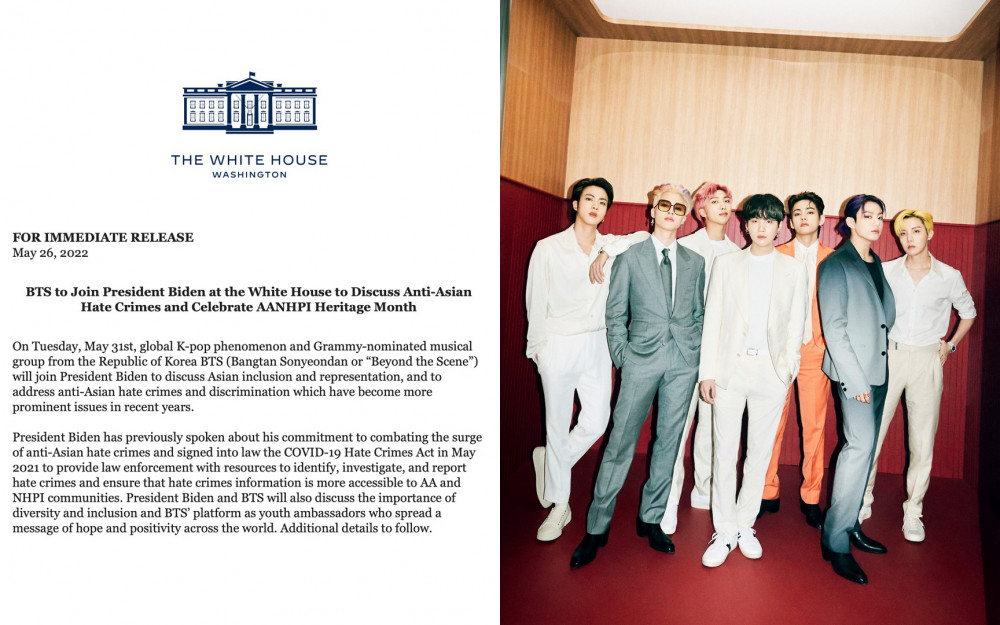 On May 26, the White House announced that the global K-pop sensation BTS will be joining President Biden at the White House to discuss anti-Asian hate crimes and to celebrate the Asian American and Native Hawaiian/ Pacific Islander Heritage Month.
The White House stated through a press release, "President Biden and BTS will also discuss the importance of diversity and inclusion and BTS' platform as youth ambassadors who spread a message of hope and positivity across the globe."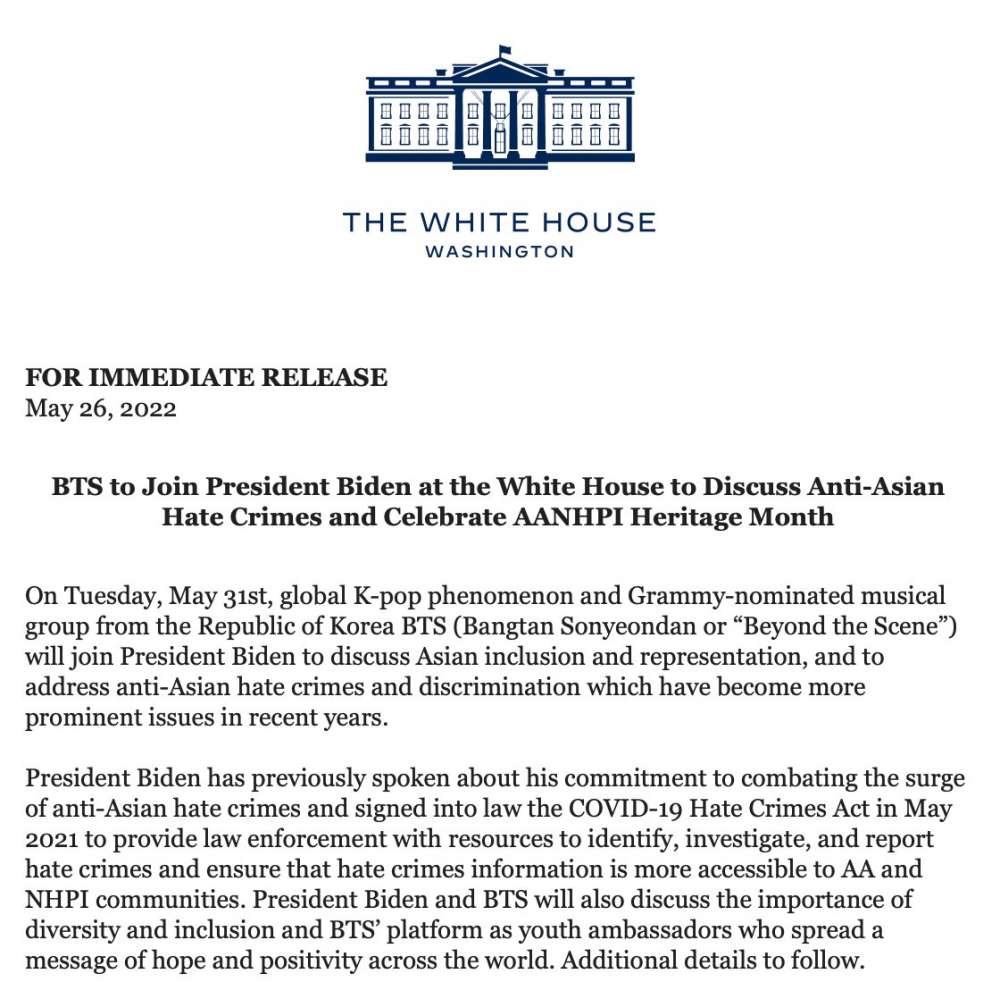 BTS will be heading to the White House at the end of this month on May 31 KST. As soon as the press release was uploaded, the news of BTS's visit to the White House spread across the web.
Korean netizens gathered in an online community to express how proud they are of the group and also shared their excitement. They commented, "That is amazing," "This is so dope," "BTS is so amazing," "The events they're invited to are on another level now," "I can't believe they were invited to the White House, that's so amazing," "I thought it was the Blue House first but then I re-read it and read that it was the White House and my mouth dropped," "I hope they travel safely and return safely," "I'm so proud of them," "This is such a meaning event," "Oh wow!" "That's so crazy, the White House, wow," "BTS is so great and I'm so proud of them," and "They're really on another level."