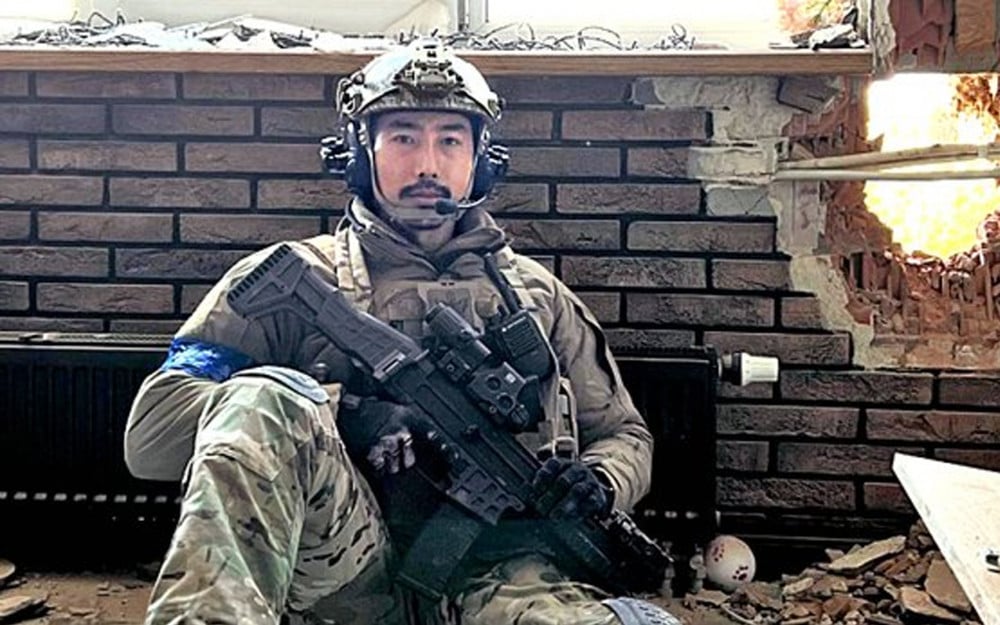 There has been a claim that YouTuber Ken Rhee (Age 38), a former captain of the Navy Seals special forces, has a cameraman accompanying him everywhere in Ukraine, where he is fighting as a volunteer soldier.

Mr. Jo, a Korean active in the Ukrainian Volunteer Army, posted on his Facebook on the 8th, "YouTubers Ken Rhee and Logan, are you sane to bring a cameraman to the army in the first place?"

He continued, "How can you pretend to be a (Korean) representative and say things like, 'The Korean people are uncivilized'?" The volunteer soldier continued, "You say you weren't thinking straight when you ran away when you saw a missile fall. Yeah, you weren't thinking completely because you didn't come here with the same mindset/conscience as we did."

He also added, "We are people who are ashamed of running away. Who are you to taint our principle and conscience?"

Mr.Jo also expressed his thoughts regarding Ken Rhee's YouTube channel manager requesting a donation for Ken Rhee volunteering to fight. Mr. Jo said, "I heard that he started collecting money a few days ago. The manager gave no money to the person who is supporting us but told him to buy 15 million KRW (12,000 USD) night vision goggles."

He continued, "There is no greater insult as severe as being looked at as being put together in the same group as those YouTubers."

Meanwhile, Ken Rhee left the country last March, announcing his intention to join the Ukrainian volunteer army. The Ministry of Foreign Affairs issued an emergency travel warning level 4 (travel ban) for all regions of Ukraine from March 13. The police arrested those who returned from Ukraine after entering the country without permission on charges of violating the passport law.

According to the Ministry of Foreign Affairs, 9 Koreans went to Ukraine to participate in the war, and as of last month, four, including Ken Rhee, have not returned. Authorities will proceed with the investigation as soon as they return home.