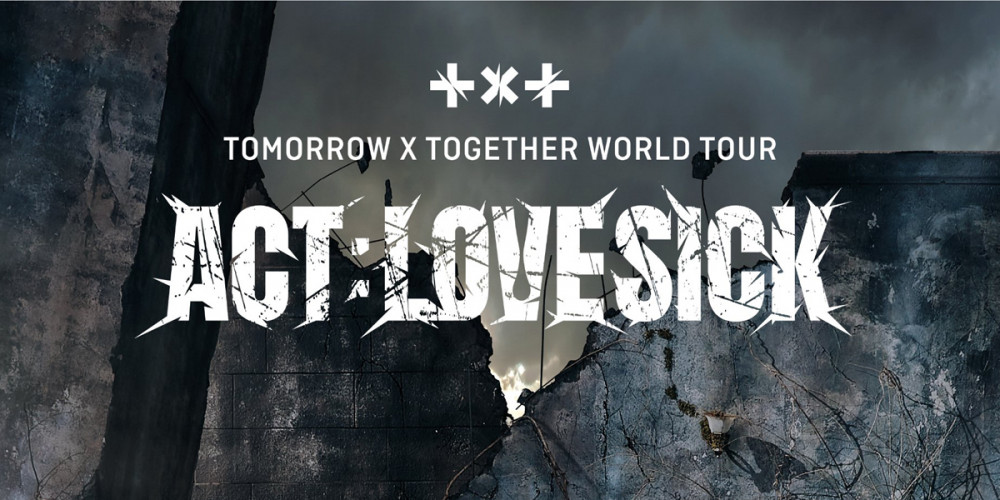 The boys of TOMORROW x TOGETHER have officially announced the kick off of their 2022 world tour, 'ACT: LOVESICK'.
According to the tour's teaser poster below, TOMORROW x TOGETHER's 'ACT: LOVESICK' tour launches this summer in Seoul, South Korea, taking place from July 2-3. Afterward, the tour is scheduled to head to North America, with a total of 7 stops from July 7-23.
Back in October of 2021, TOMORROW x TOGETHER held their 1st solo concert, 'ACT: BOY', as an online concert for fans all around the world. Now, in 2022, the group plans on greeting their fans around the globe in-person with their 2022 tour 'ACT: LOVESICK'. This also marks TOMORROW x TOGETHER's first time returning to North America for a tour since their 1st showcase tour, 'STAR in U.S', held in 2019.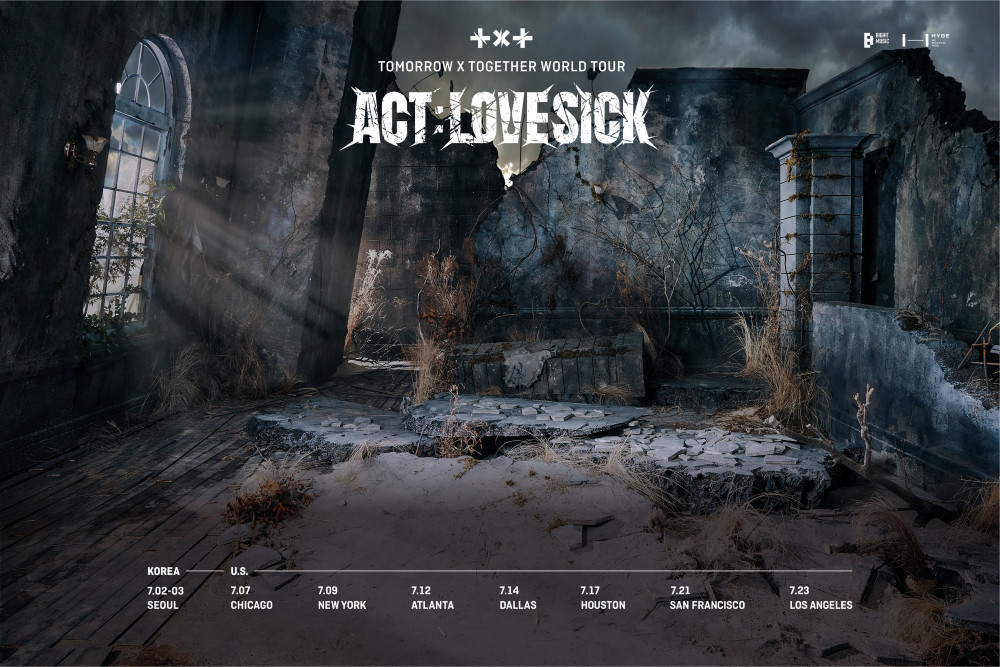 Meanwhile, earlier on April 25, TOMORROW x TOGETHER unveiled a series of 'End' version concept films for their comeback mini album, 'minisode 2: Thursday's Child'.
For this album, the TXT boys will be dealing with the conflicting emotions of going through one's first breakup. The 'End' version concept films (below) captured the pure feelings of heartbreak suffered by youths with monotone colors and subdued sounds. TOMORROW x TOGETHER plan on portraying the different stages of this experience through three unique concepts - 'Mess', 'End', and 'Hate'.
Stay tuned as TOMORROW x TOGETHER continue to gear up for their comeback with 'minisode 2: Thursday's Child', set for release next month on May 9 at 6 PM KST.