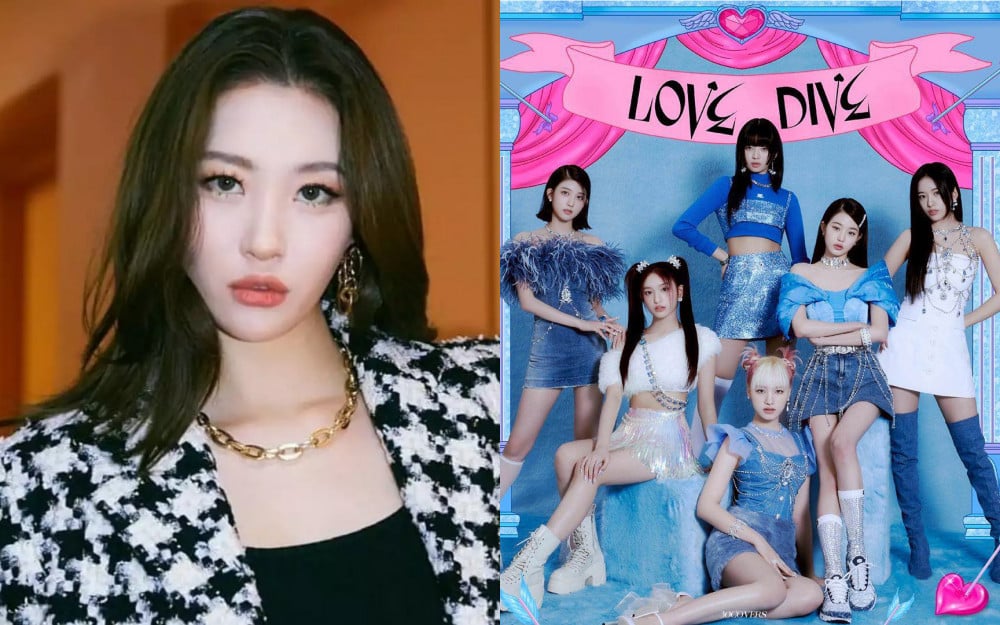 Fans might have been able to hear the new track "Love Dive" in a completely different style because the song might have been released by a different artist.
On April 14, Sunmi logged onto V Live and spent some time with her fans. During the V Live titled 'MIYA's KEYWORD PLAYLIST,' Sunmi shared songs with her fans and talked about various random topics updating them about what she's been up to these days.
In particular, Sunmi was listening to IVE's songs and revealed that she had received a demo tape for the track "Love Dive," which was recently released by IVE on April 5. Sunmi explained, "This 'Love Dive' is actually one of the songs I received a demo track for. This song was really my style but I thought this song would be more charming if it was sung by a multiple-member group, not a solo singer."
Sunmi also went on to praise IVE, saying, "The song is a really charming track because it has so many dynamic charms but I also think the song is so refreshing because IVE sang it."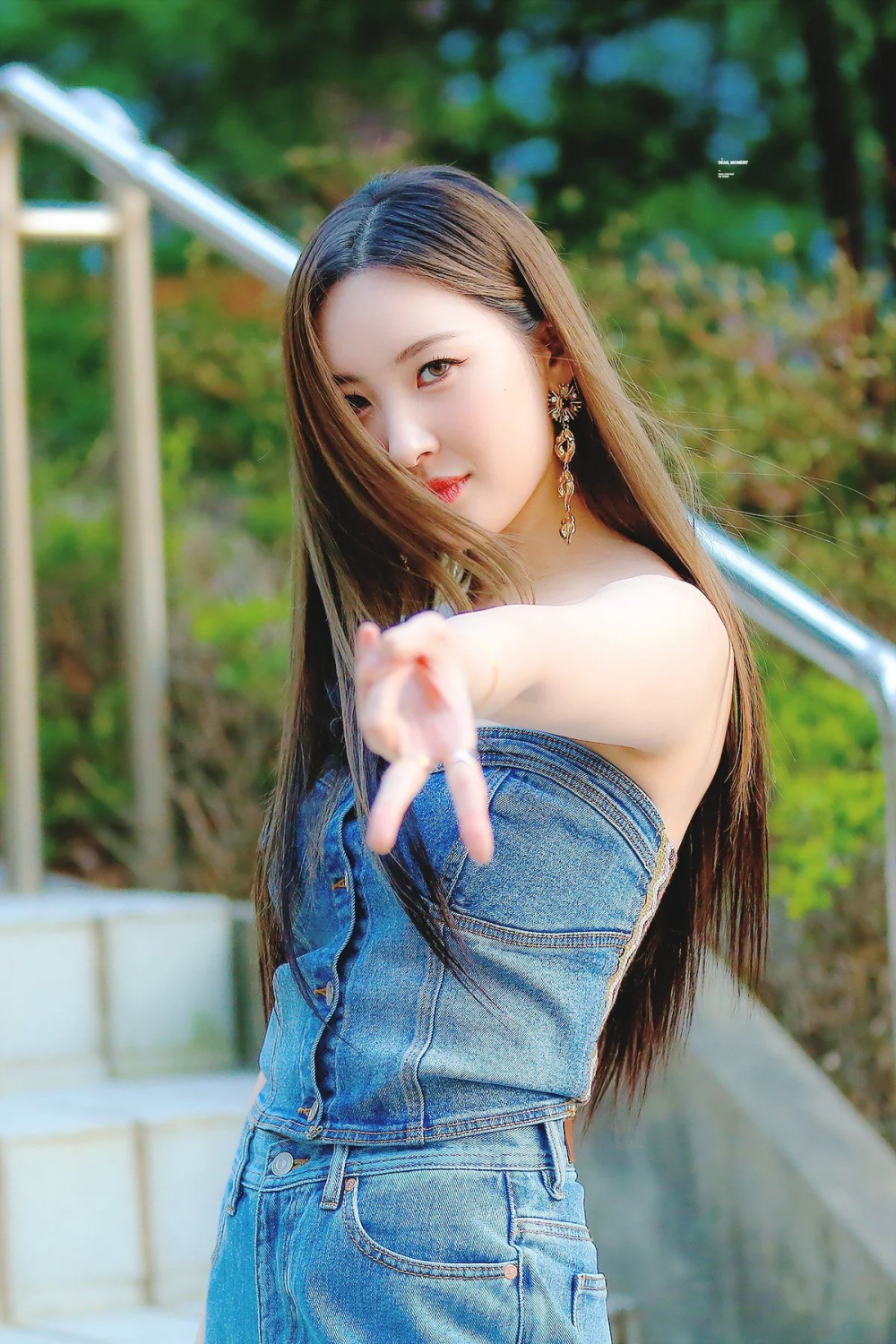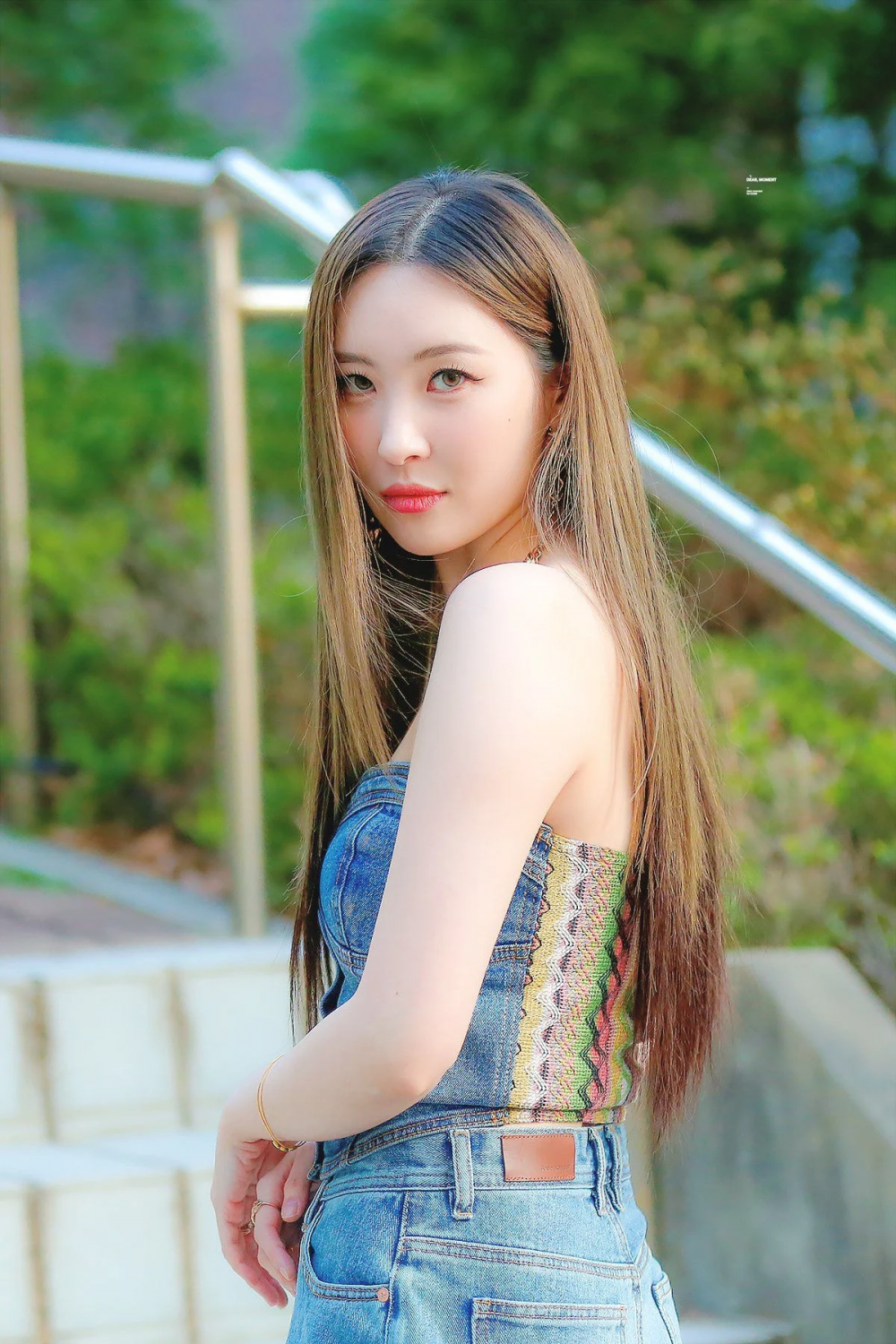 After finding out that "Love Dive" could have been released by Sunmi, fans and netizens are now wondering what kind of charms the song would have if it had been sung by Sunmi. These fans are now wishing Sunmi does a cover of the song one day to show her unique charms.

Netizens commented, "This is so crazy, please sing for us," "Ooo this song would have suited Sunmi so much too," "Oh wow, now that I think about it 'Love Dive' has the vibe of Sunmi's song 'Pporappippam'" "Please sing this song for us," "Now, I am going to wait for Sunmi's cover song," "That song would have been perfect for Sunmi, but I think IVE did a wonderful job with it too," "Oh, the song really has Sunmi's vibe, lol," and "I love the song already, now I am curious what it would sound like if Sunmi sings it."