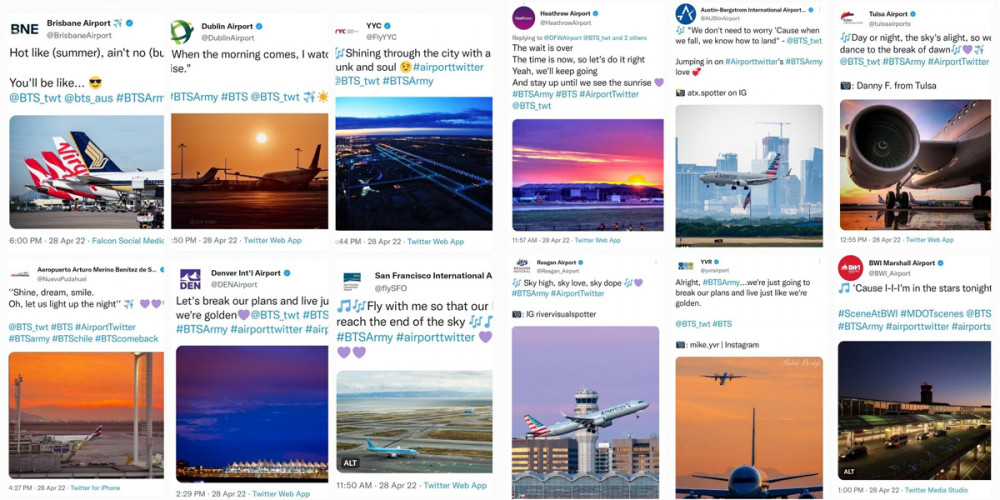 So... #AirportTwitter has been blowing up these past few days... with BTS lyrics?
And it's not just one, or two, or a handful... it's more like every airport in the world.
So some fans have started wondering if this is really just happening on a whim... or if it was actually coordinated to hint at BTS's next world tour.
One way or another, #BTSarmy is here for it!
Meanwhile, BTS previously announced their comeback date, June 10, 2022 during the final day of 'Permission to Dance on Stage - Las Vegas'. During the concert, the group unveiled an exclusive teaser film reading, "WE ARE BULLETPROOF".