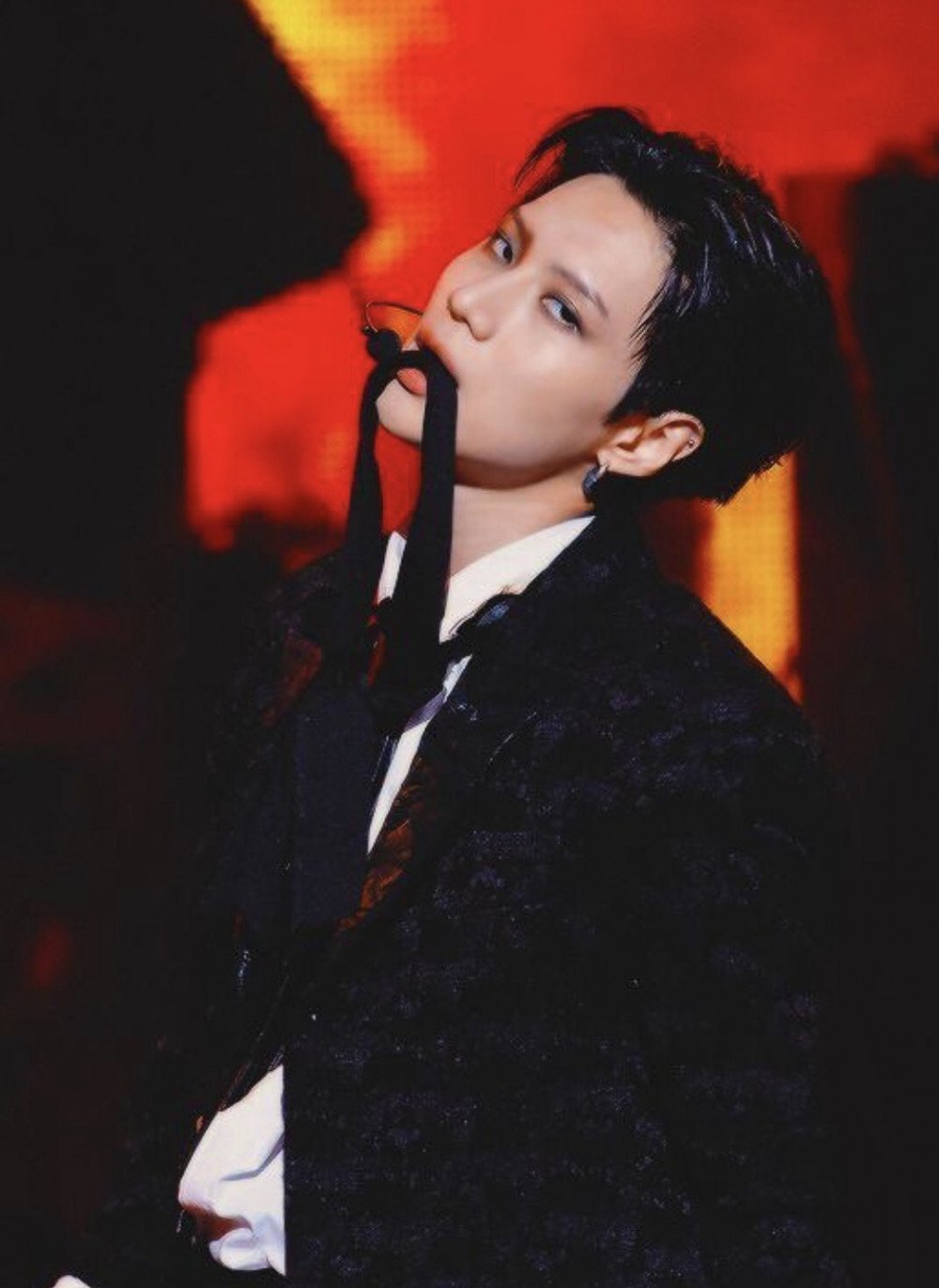 SHINee Taemin's artistry in Kpop is so distinctive that if one was to mention the songs ~ "Danger," "Move," "Want," "Criminal," or "Advice." Any fan of Kpop would know the artist with ease and announce, of course, ~ Taemin!
However, this simple acknowledgment went astray by E'last's Rano. The following post made by E'LAST Official (@ELASTofficial) on Twitter for Rano states ~ "Choreography by RANO":
After watching the video of Rano's choreography, it was noted by fans of SHINee's Taemin that Rano's choreography was a lot like Taemin's choreography. One fan posted in the comments section on YouTube to indicate that Rano's choreography was a lot like not only, "Criminal" but also, "Sayonara Hitori" (0:33 & 2:13); SHINee's "Evil" (1:17 & 1:53), and Taemin's "Drip Drop" (2:41 & 3:14).

Please watch the following video to see how similar Rano's choreography is to Taemin's choreography for the music video "Criminal":
In Rano's defense, he does announce that he was inspired by his seniors in regards to his choreography. However, Rano does not name the senior, namely Taemin, as his inspiration. As a result, Taemin's fans replied with tweets showing their outrage over the omission of credit to Taemin and the choreographers ~ Kasper and Koharu Sugawara.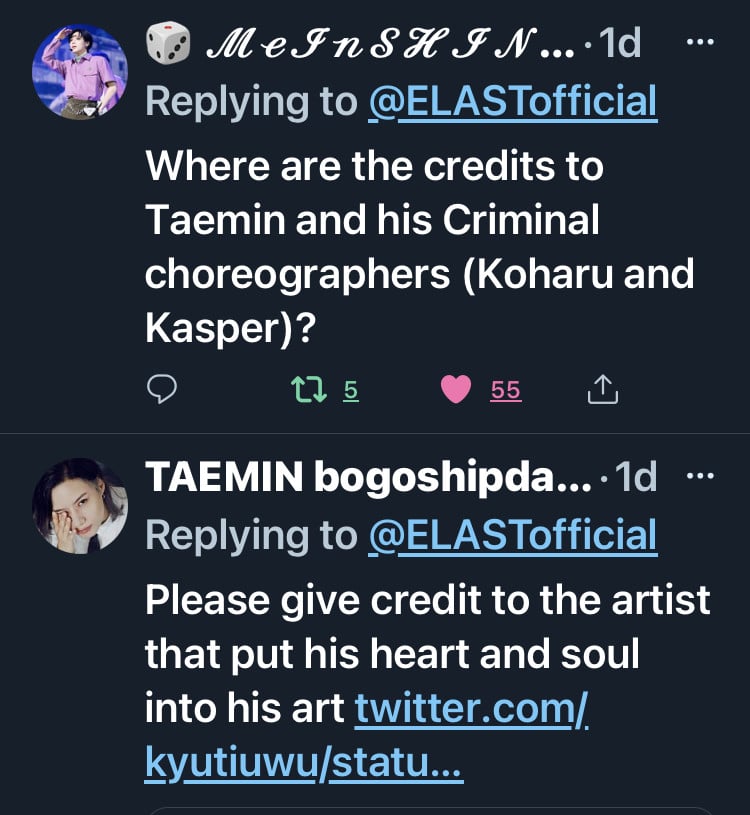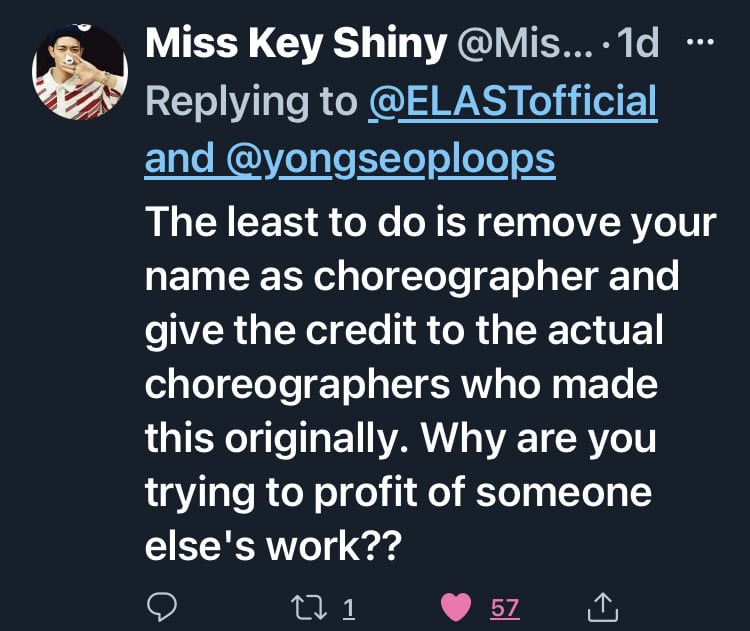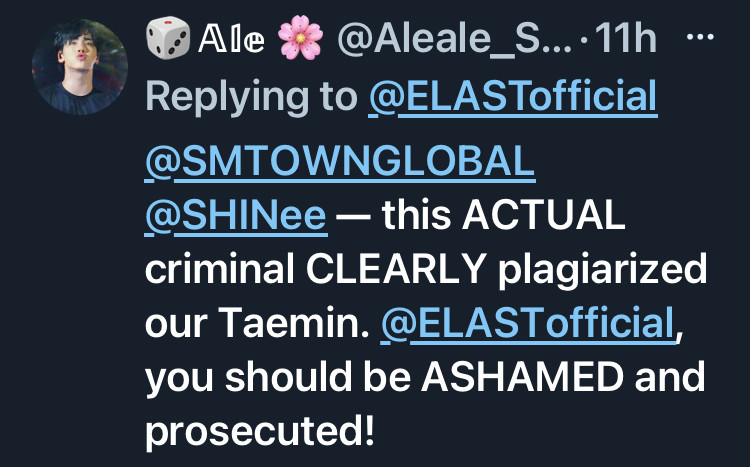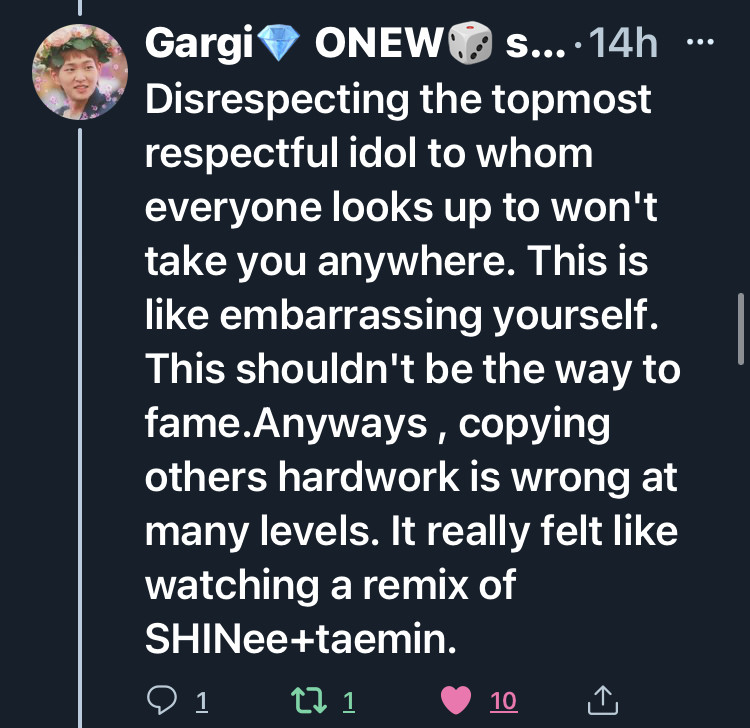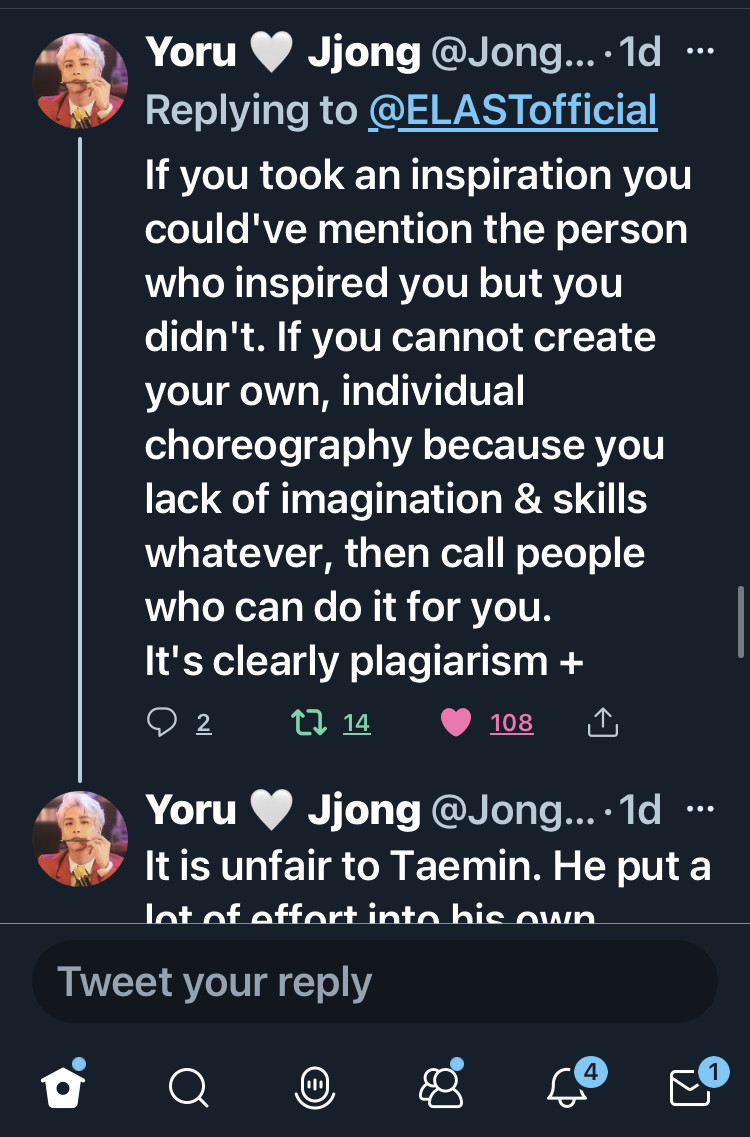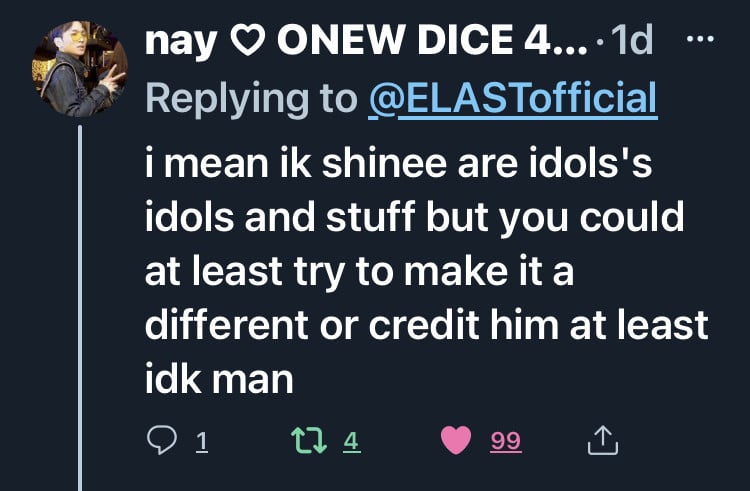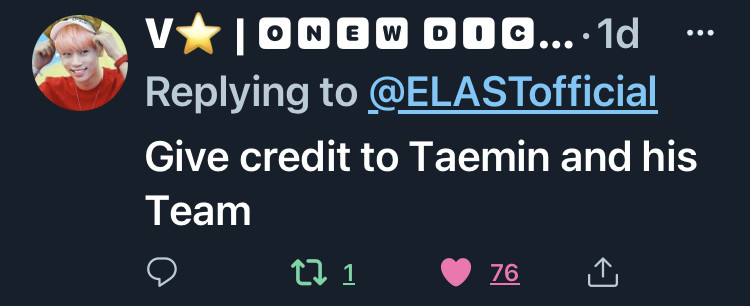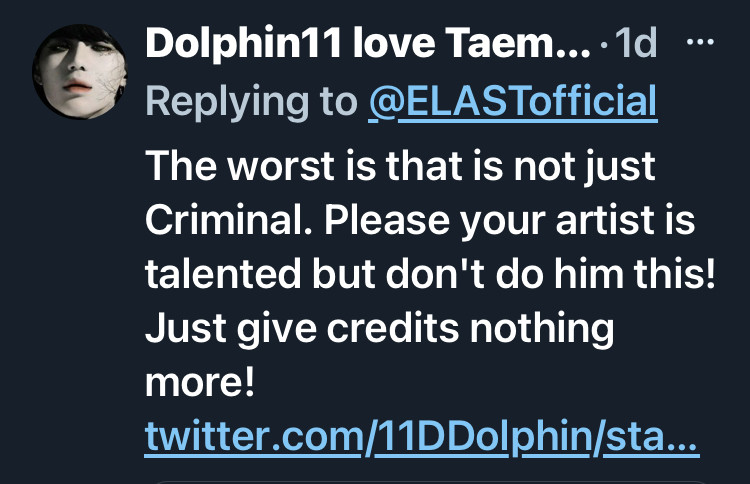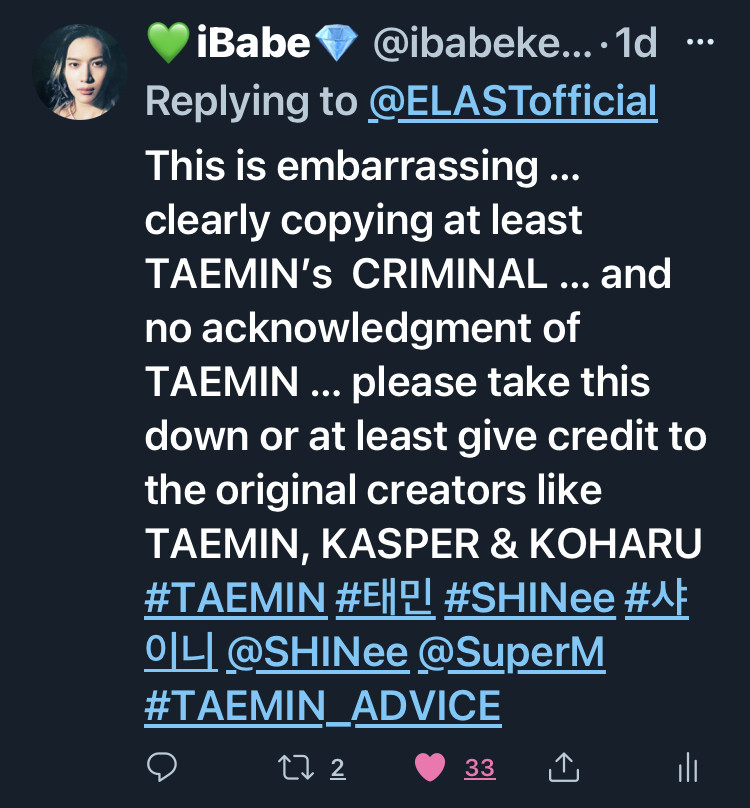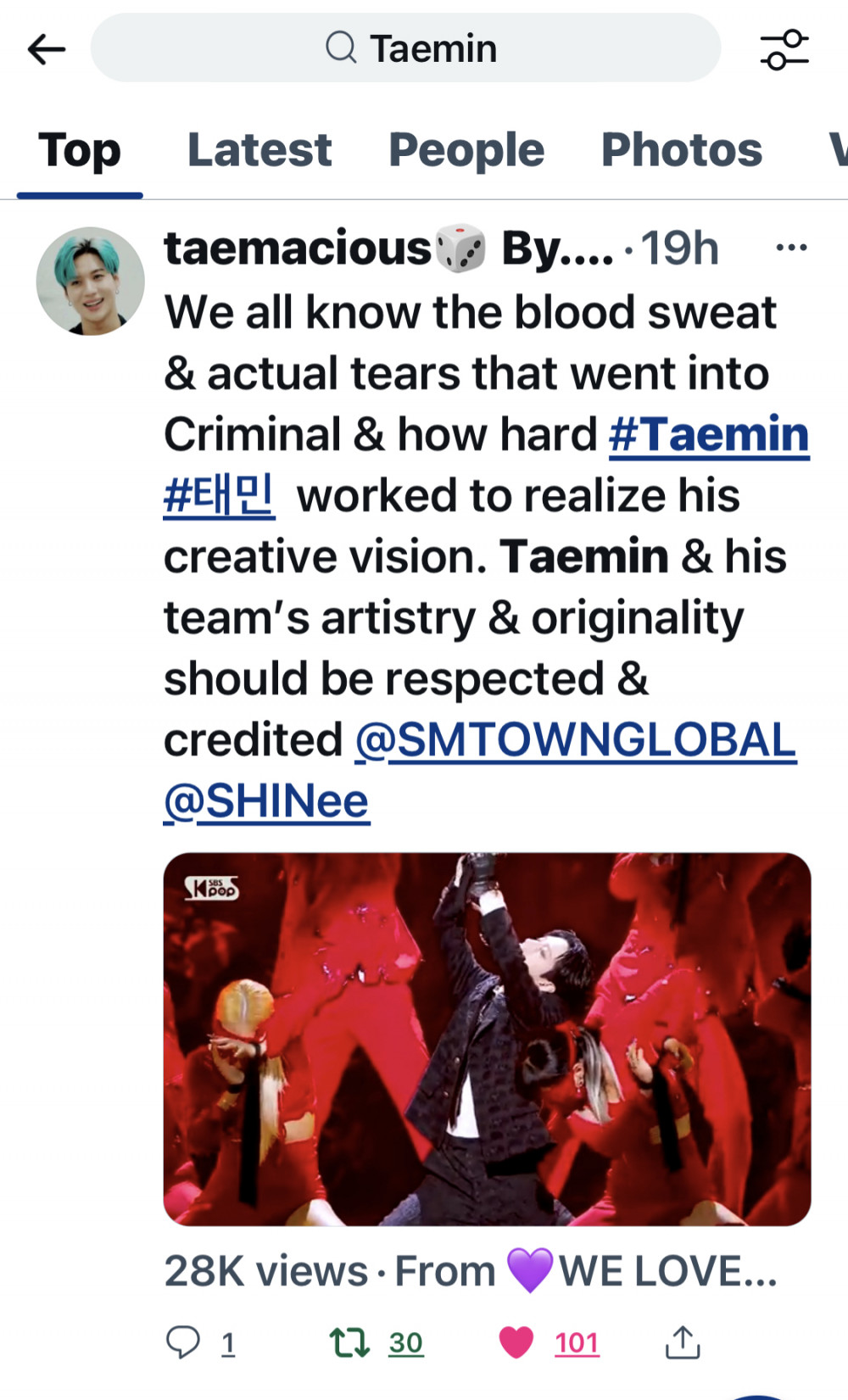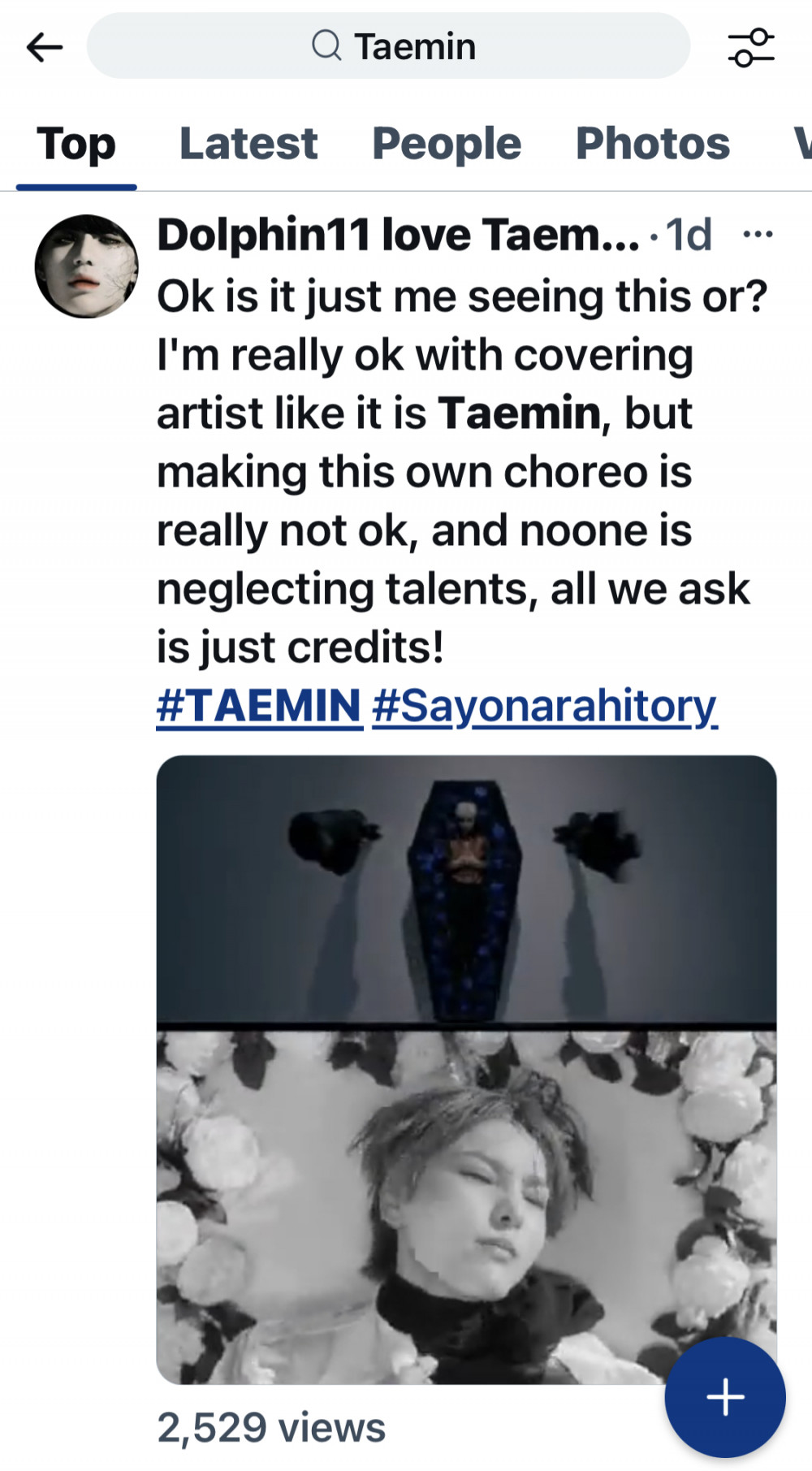 Despite the numerous furor of tweets about Rano's choreography, there has been no response regarding the omission of credit(s). Taemin's fans and the Taemin fanbase (on Twitter), namely, "Taemin Global" (@TaeminGlobal), have taken the next step to encourage fans to mass email ~ protect@smtown.com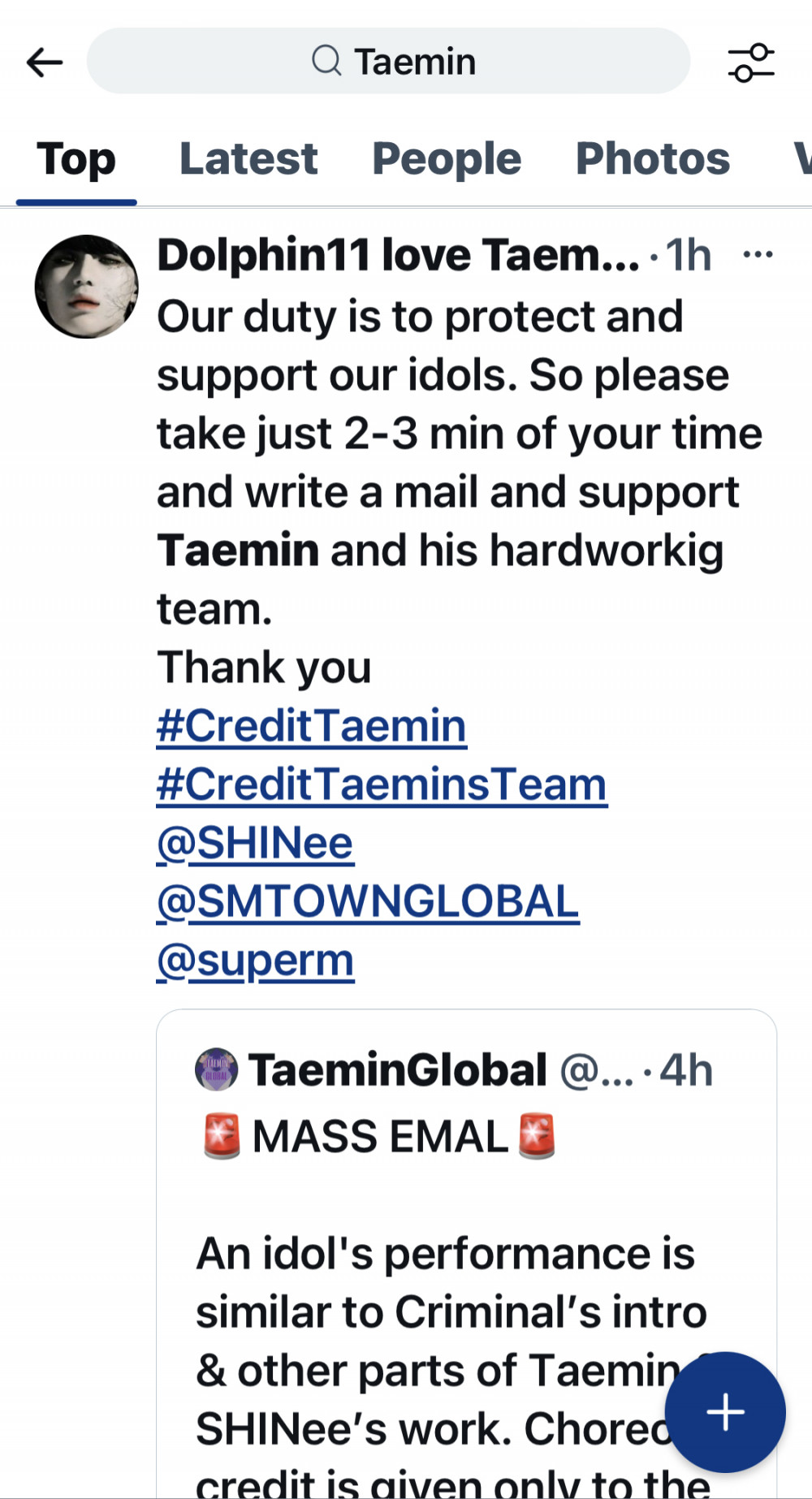 Perhaps in the next 24-48 hours, there will be a reply made by E'last's Rano or credit given. If not, will Taemin's fans take this matter further?

In the meantime, watch Taemin's "Criminal," "Sayonara Hitori," SHINee's "Evil," and Taemin's "Drip Drop" below.