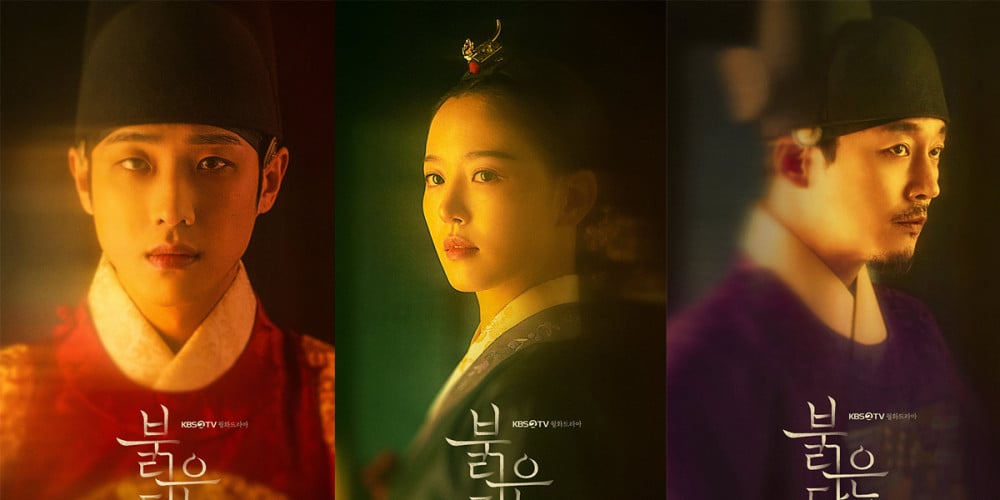 KBS2's upcoming new Mon-Tues drama series, 'Bloody Heart', has released striking character posters of the story's three key figures, played by Lee Joon, Kang Han Na, and Jang Hyuk.
Premiering next month on May 2, KBS2's 'Bloody Heart' takes place in fictional Joseon and revolves around three powerful figures who must put their lives on the line for/against love. First, Lee Joon takes on the role of Joseon's king, Lee Tae, who dreams of becoming an absolute monarch. Lee Tae is a character who holds deep sorrow and anger in his heart, but who wishes for his lover, Yoo Jeong, to live a happy life.
Opposite Lee Joon, Kang Han Na plays the role of Yoo Jeong, a woman who must fight for her place in the royal palace. Despite the king's wishes for her to live a happy life, away from the ruthless politics of the palace's innermost circle, Yoo Jeong has her own goals and ambitions.
Finally, Jang Hyuk plays the role of Joseon's most powerful politician, Park Gye Won. He maintains stoicism even in the most dire situations, and wishes to shape Lee Tae into his own vision of a perfect ruler.
KBS2's 'Bloody Heart', also starring Heo Sung Tae, Choi Ri, Ha Do Kwon, and more, premieres on Monday, May 2 at 9:30 PM KST. What do you think of the characters' dramatic posters?