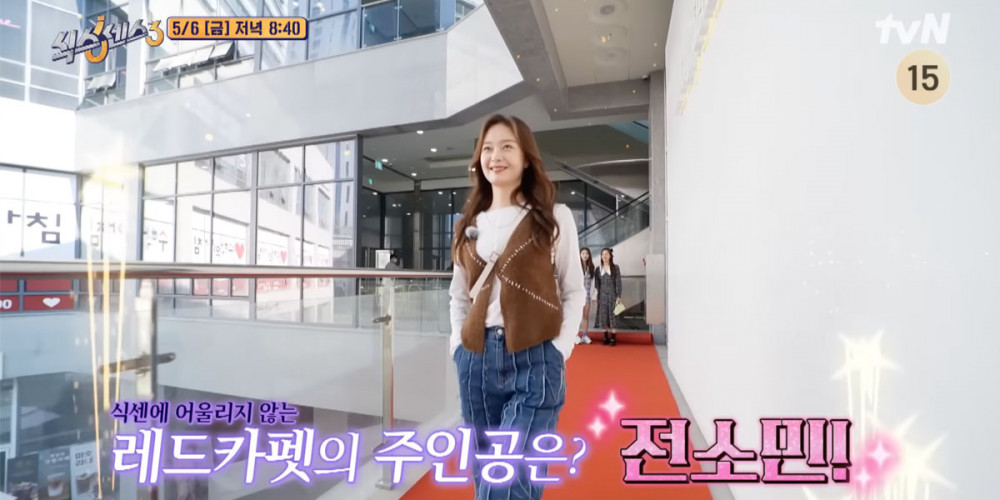 Jeon So Min is returning to tvN's 'Six Sense 3'!
On the April 29 broadcast of 'Six Sense 3', singer Kim Jong Min and comedian Lee Eun Ji appeared as guests for an episode featuring a fake marketing tactic for a restaurant, mixed in with real-life ones.
During the opening, MC Yoo Jae Suk commented, "I heard a rumor that Jeon So Min was coming." Lee Mi Joo added on, "If [Jeon So Min] comes back, I'll cry." Hearing this, the PD confirmed, "She'll be back either next week or the week after."
Then, at the end of this week's episode, 'Six Sense 3' aired a preview for next week's broadcast, where Jeon So Min stalked in confidently on a red carpet! Check out the preview for next week's 'Six Sense 3' with Jeon So Min re-joining the cast, below!