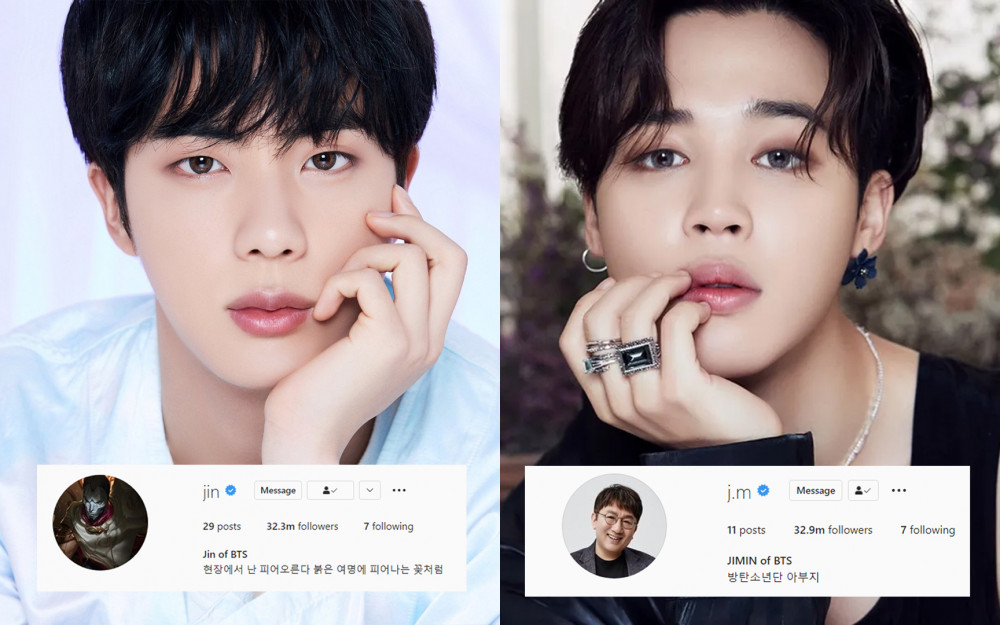 On April 1, BTS's Jin and Jimin were seen updating their Instagram profiles for April Fool's day.
On this day, Jin updated his profile photo to League of Legends' champion Jhin and included the character's slogan on his profile description.

The quote reads, "In the carnage, I bloom, like a flower in the dawn," which is one of the famous quotes said by the character Jhin.
On the other hand, Jimin updated his profile picture as Bang Si Hyuk and wrote on his profile description, "Father of Bangtansonyeondan."

Many found the two members' profile updates hilarious and went on to share them on social media such as Twitter.