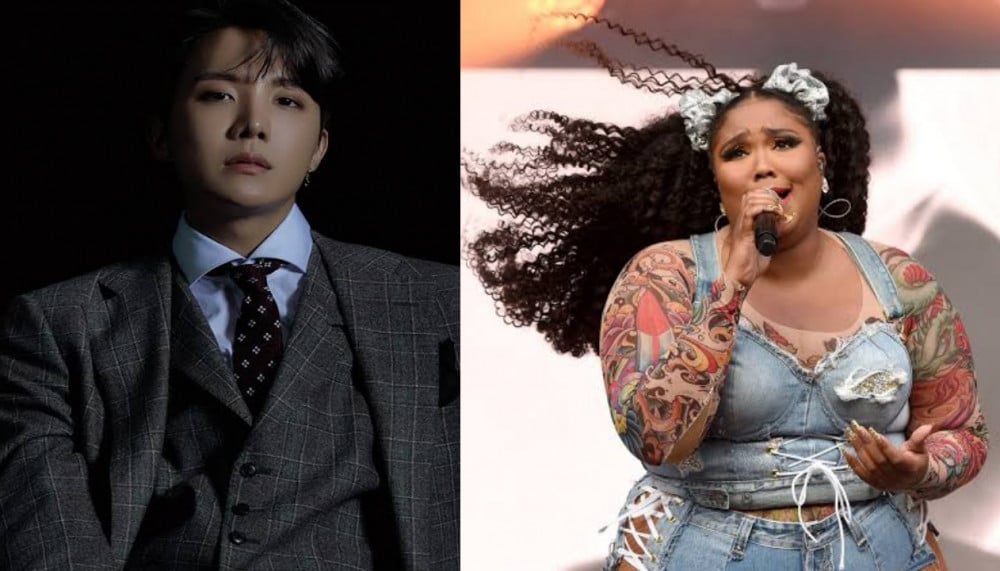 During a recent interview, Lizzo mentioned how BTS star J-Hope is a "great texter" and said she would love to work with BTS.
Lizzo discussed her friendship with BTS again in a recent episode of Audacy's podcast series with Kevan Kenney.
She and J-Hope are texting each other she said. According to her, "I got J-Hope's number, so we be texting. He's a great tester, expressive. He does not leave you on read. If it's been a while, he's like, 'I'm so sorry.' He apologizes for how long it's taken. Good people. Really good energy. I think that's why I gravitated toward BTS. They remind me of myself with self-love and this positive energy with the way that they love their fans."
She was also asked about a possible BTS x Lizzo collaboration. She said she would "Absolutely, I would love to [do a collaboration]."
She said that BTS reminded her a bit of herself and she lauded them for their 'positive energy' and the love they have for their fans.
Lizzo also mentioned how she was a fan of 2NE1 and said, "I was a fan of 2NE1 back in the day, so it's cool to see how global Kpop has become."