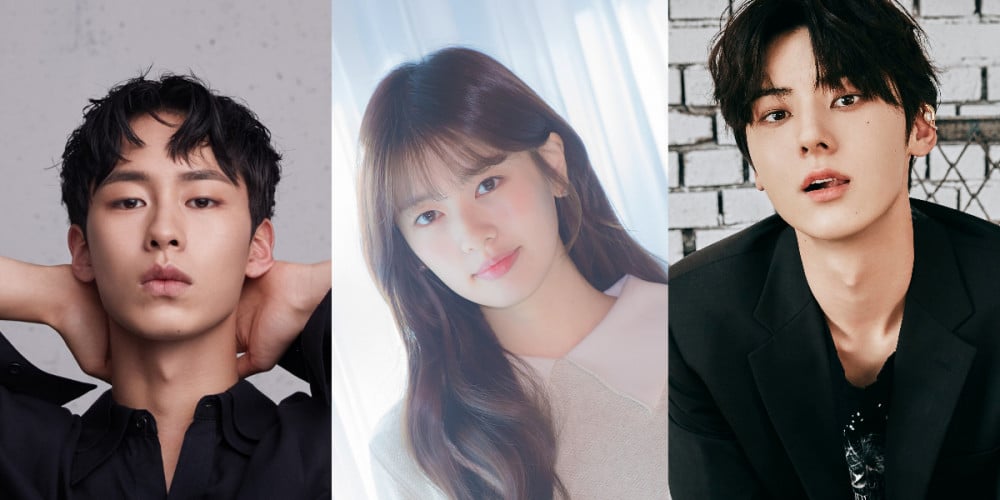 tvN's blockbuster fantasy romance series 'Resurrection' (working title) has finally confirmed its new cast, after a decision made last year to replace the project's female lead.
A fictional, historical fantasy genre set in the land of Dae-Ho, 'Resurrection' tells the stories of young characters whose fates are tampered with through the spiritual arts.
First, actor Lee Jae Wook takes on the role of Jang Wook, the son of a noble family who was born with a secret. He blames fate for his unsatisfying life until he meets Mu-Deok. Opposite Lee Jae Wook, actress Jung So Min takes on the role of Mu-Deok, a woman with a frail body, but immense spiritual power. To help Jang Wook change his forsaken fate, Mu-Deok becomes his teacher.
Next, NU'EST member Minhyun joins these two stars as Seo Yool, a fellow nobleman's son known as a genius in the arts, not to mention in manners and visuals. Secretly, Seo Yool pines for a girl in his heart.
Also starring Shin Seung Ho, Yoo Joon Sang, Oh Na Ra, Jo Jae Yoon, and more, tvN's 'Resurrection' is expected to air some time in 2022. The series is scripted by Hong Jung Eun and Hong Mi Ran, star writers known for hits like 'My Girlfriend Is A Gumiho' and 'Hotel Del Luna'.