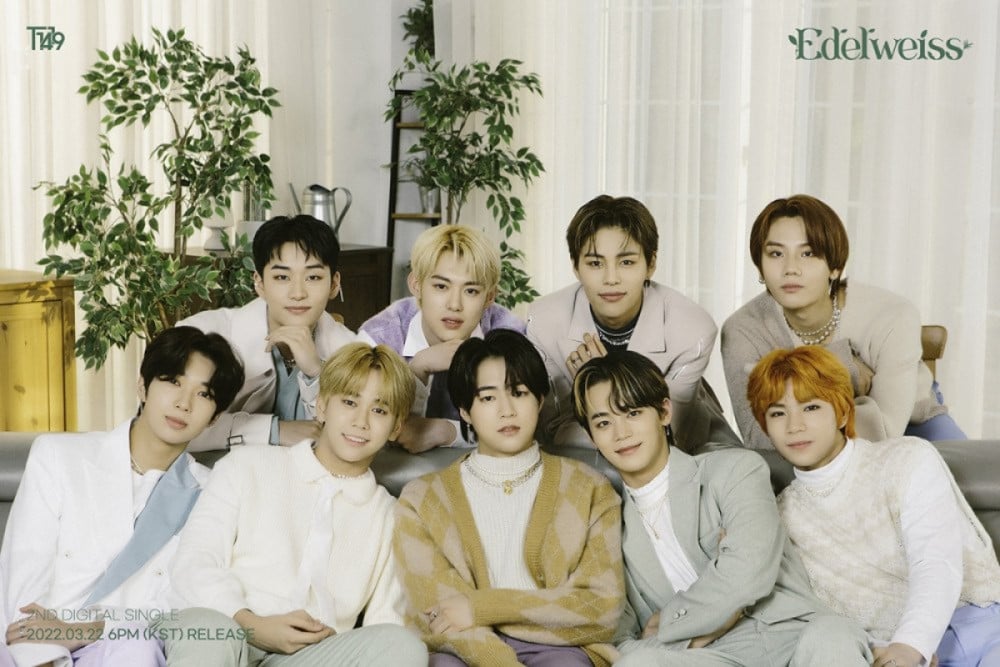 T1419 unveiled individual lyric videos through YouTube Shorts for "Edelweiss".
On March 19 KST, T1419 unveiled individual lyric videos for their upcoming 2nd digital single "Edelweiss". Showing handwritten lyrics and hinting at the melody for the new track, T1419's lyric videos for each member drew a lot of attention. Some of the lyrics read, "Your great echo that appeared like a miracle", "A scent that found me on my quiet day", "Will you stay by my side with all the memories of you and me?" and more.

T1419's new track "Edelweiss" will relay the group's sincere heart toward their fans. It was revealed that all of the T1419 members participated in composing writing the lyrics for "Edelweiss", raising anticipation.

Meanwhile, T1419's "Edelweiss" will be released through various music platforms on March 22 at 6PM KST.