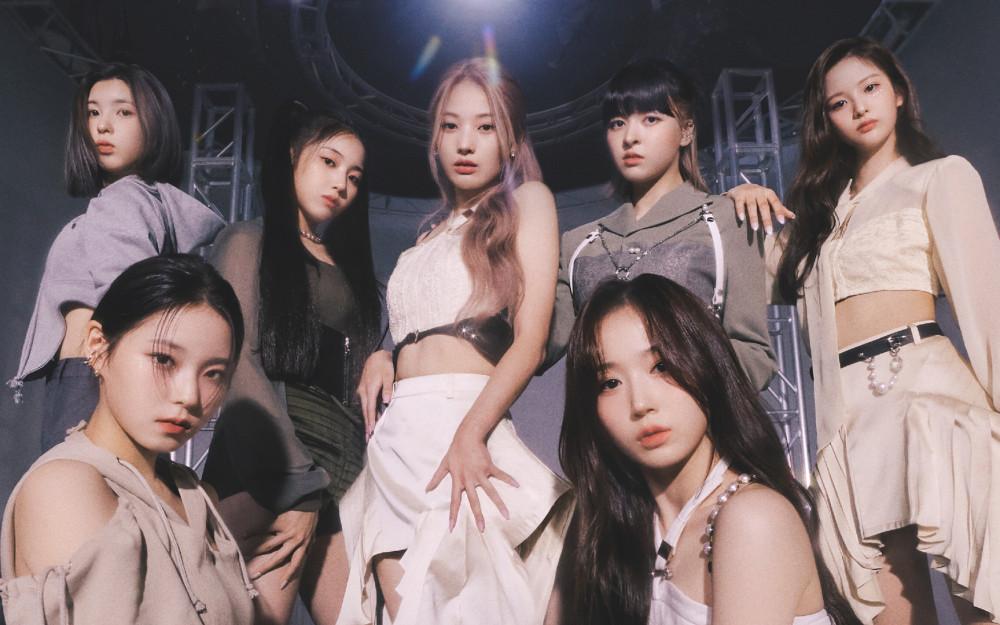 Although JYP Entertainment's rookie girl group NMIXX has not been gaining the best reviews for their debut song "O.O," they were able to grab netizens' attention with their live singing abilities and performance skills.
On March 1, the girls of NMIXX held a press showcase marking the debut with its 1st single album 'AD MARE.' Even before their debut, the girls have garnered much attention for the visuals of each member and also each of their unique performance skills that were revealed through various cover videos.
Now, they have mesmerized netizens with the exceptional singing skills and performance abilities that they displayed at the debut showcase. Soon, fans and netizens shared short clips of the girl group's first-ever live performance.
Korean netizens gathered to a popular online community to share their praise of the group and were impressed with the girls' abilities to sing live and perform on stage. Netizens commented, "They're all so good," "Wow, their performance skills is so crazy," "I love Lily's singing voice," "Sullyoon is so good," "I knew they would all be good since their cover videos," "I didn't even think they would be singing live because the choreography is so crazy," "Their live singing is so good, I think Lily sings the best, I love her vibe," "The song is just so bad but the girls are so good at singing and dancing," "I really like Lily after seeing this showcase," "All of the girls are so pretty too and they sing so well," and "Their vocal skills are so good, they hit high notes pretty well."