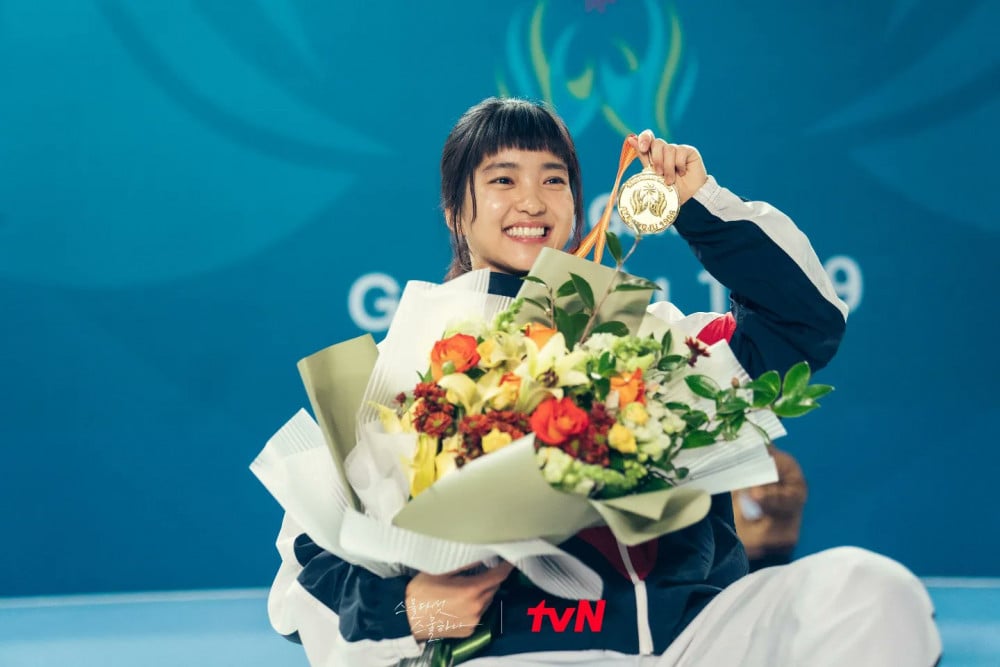 Kim Tae Ri (32) has emerged as a new 'Nation First Love' as her acting role in the drama 'Twenty-Five, Twenty-One' along with Nam Joo Hyuk.
Kim Tae Ri plays the role of a high school girl, Na Hee Do, who overcame the difficulties of the IMF financial crisis set in 1998.
Hee Do struggled with passion and enthusiasm to be a fencing star. She attracted viewers with a cheerful and bold personality.
Hee Do fell in love with Baek Yi Jin (Nam Joo Hyuk), the eldest son of a family that had fallen apart due to the IMF, who ended up becoming a sports reporter.
'Twenty-Five, Twenty-One' has recently surpassed the 10% ratings according to Nielsen Korea. The drama shows off its popularity by taking first place in both the TV topicality ranking and actor topicality ranking.
According to the drama TV topicality ranking released for February 28th to March 6th announced by Good Data Corporation, the drama 'Twenty-five, Twenty-one' takes first place.
It's also popular overseas, ranking 10th in the world's most-watched TV and program (Netflix). The drama has more than 600 users with ratings on 9 out of 10 in the IMDb, the world's largest review site.
While, in the ranking for the cast members topicality, actress Kim Tae Ri came first, followed by Nam Joo Hyuk in second place.

What do you think about Kim Tae Ri's acting in tvN drama 'Twenty-Five, Twenty-One'?