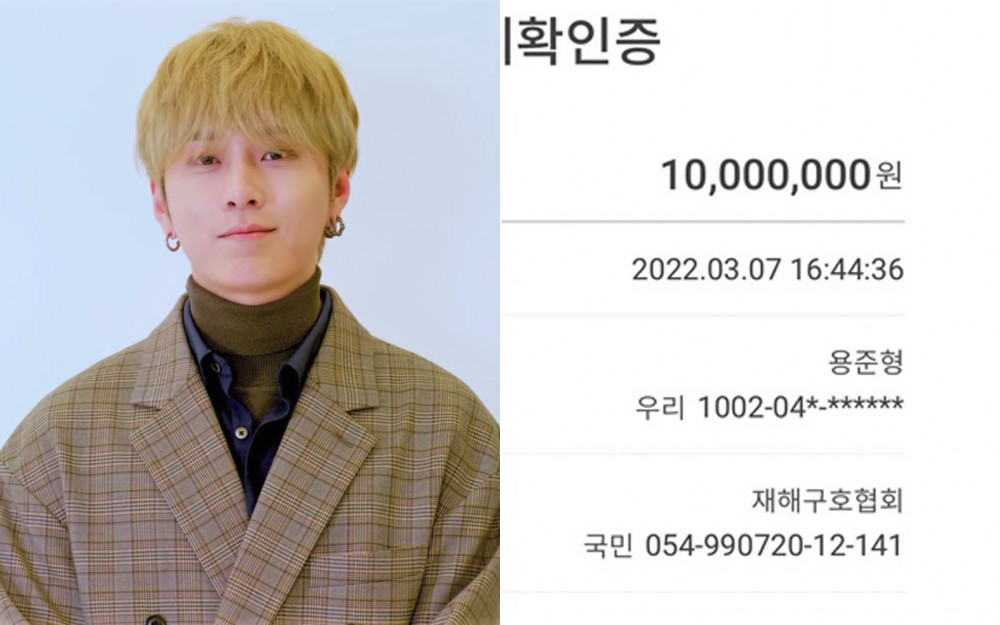 Former Highlight member Junhyung (Yong Jun Hyung) donated 10 million KRW (~8,116.82 USD) to help victims of forest fires in Uljin and Gangwondo.

In his Instagram post on March 7th, Junhyung shared the confirmation receipt of the transfer of 10 million KRW to the Hope Bridge National Disaster Relief Association.
Along with this photo, he conveyed his heart with the message, "I want to be of even a little bit. I hope everyone is safe."
Meanwhile, Junhyung debuted as a group B2ST in 2009 but withdrew from Highlight in March 2019 after being involved in controversy over the Jung Joon Young gate.