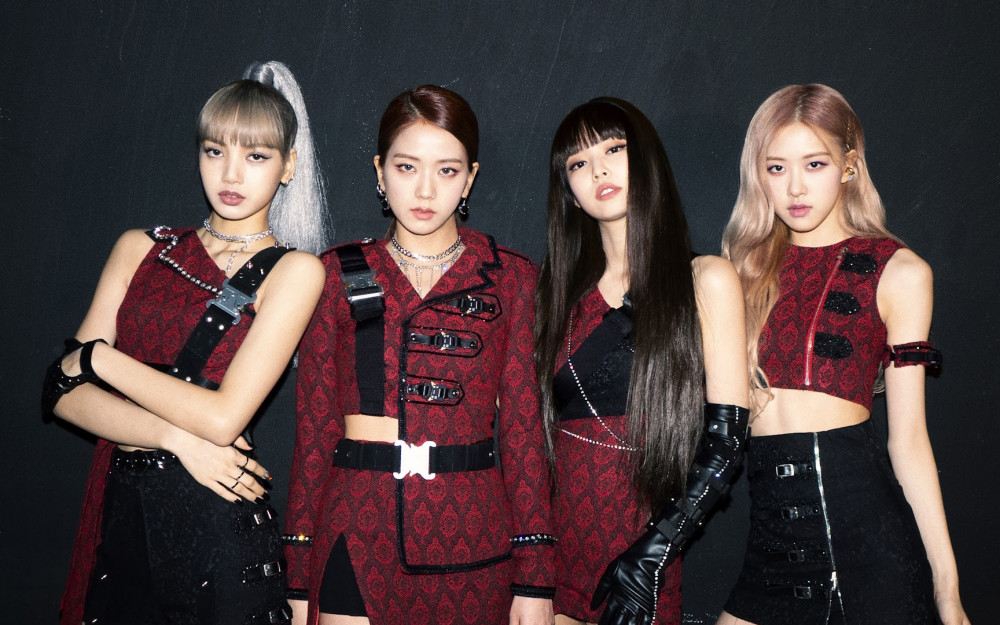 It has been a while since BLACKPINK has made a comeback. In fact, BLACKPINK has been well known to have long hiatus in between their comeback, leaving their fans waiting for months, even years.
Therefore, there are many online community posts where fans share their unsatisfactory feelings and complain about their long hiatus. Idol Issue shared one of these posts and shared that BLACKPINK's hiatus has been the same length as a male idol's military service.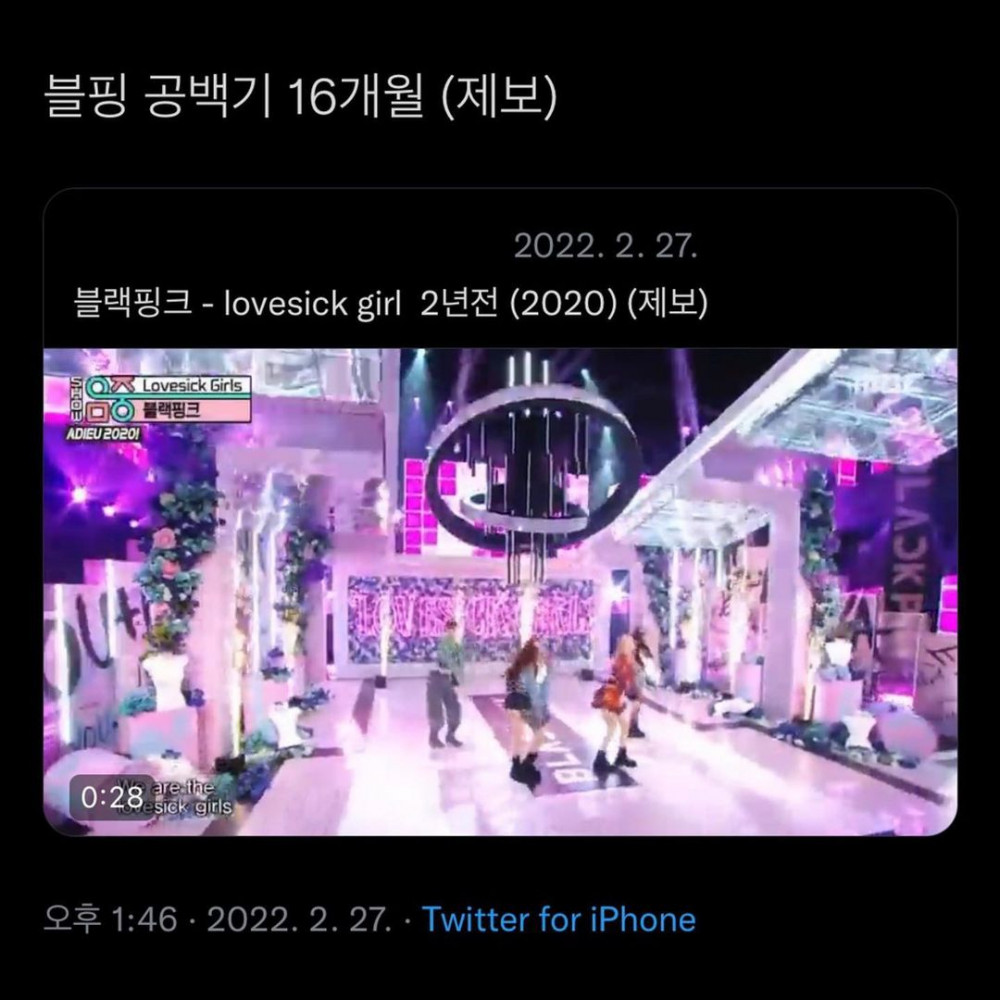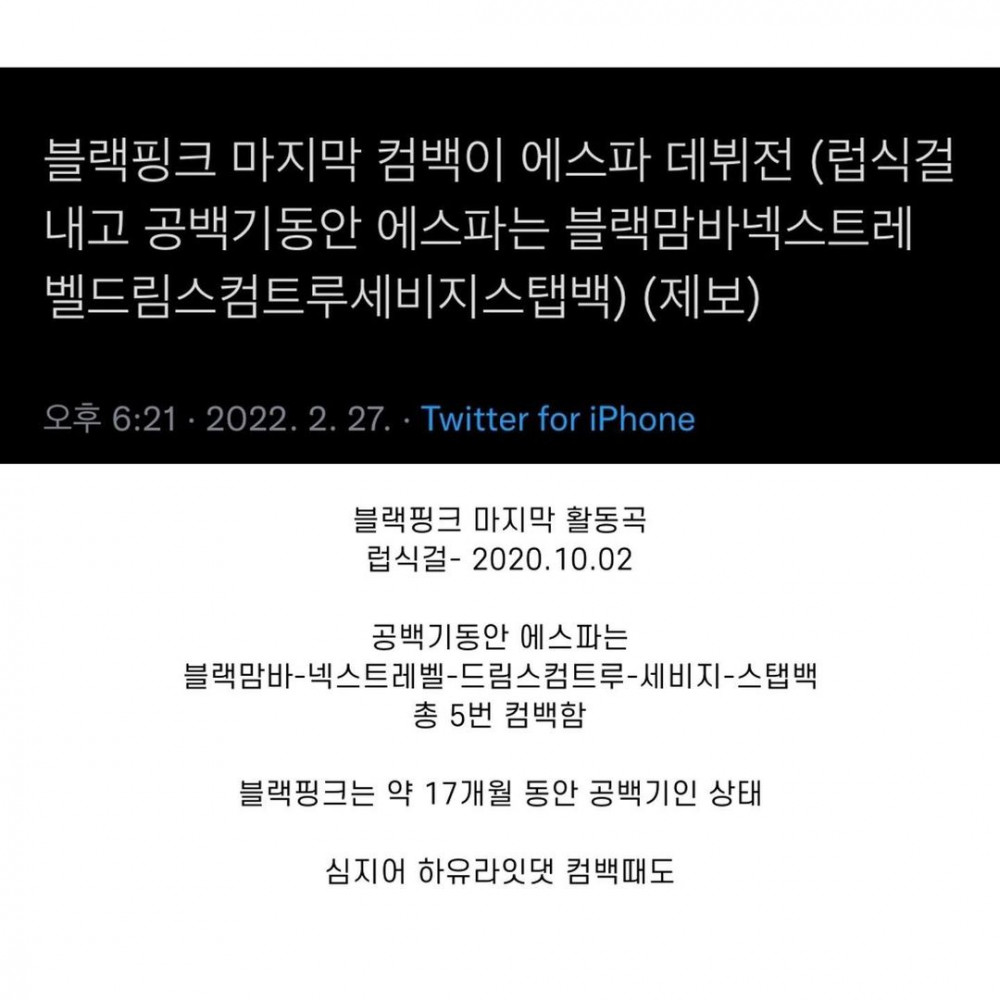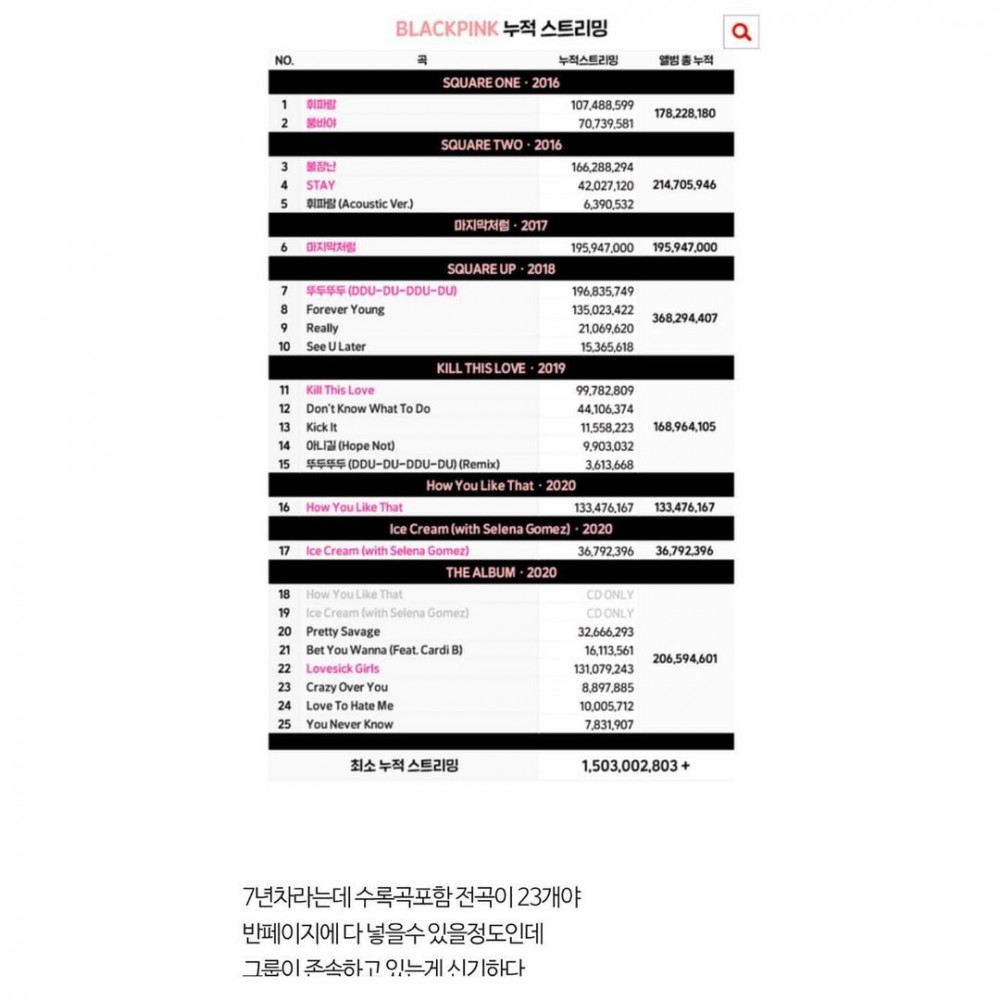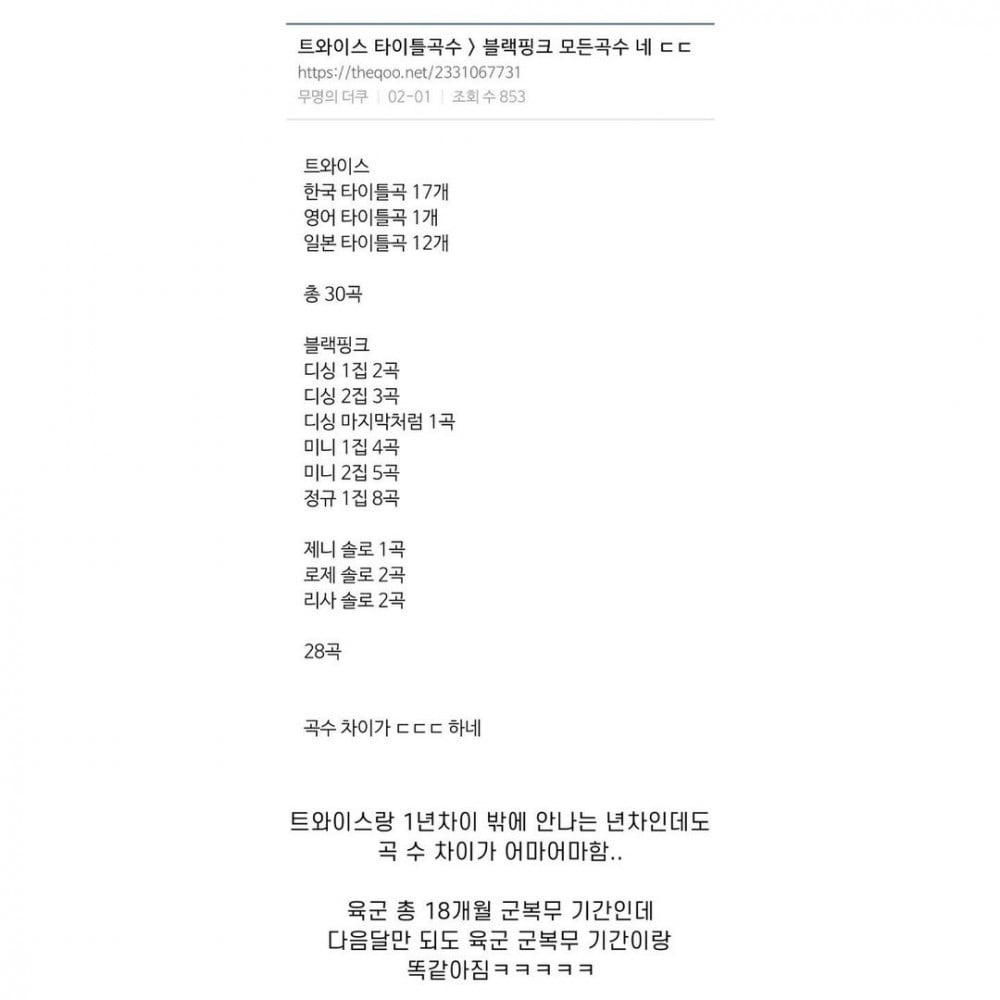 According to the post, BLACKPINK only released 23 songs during their seven years of promotions and have not made a comeback in more than a year. Therefore, fans are complaining that BLACKPINK's hiatus is as long as the period male idols serve the mandatory military service.
Fans commented, "Why are you doing this YG with a group of geniuses?" "YG please do some work," "Lisa's solo was last year and the group didn't make a comeback for nearly two years," "I think their hiatus is longer than the mandatory military service," "Oh wow 'Lovesick Girls' was released two years ago," and "At least have them make a comeback in two years."