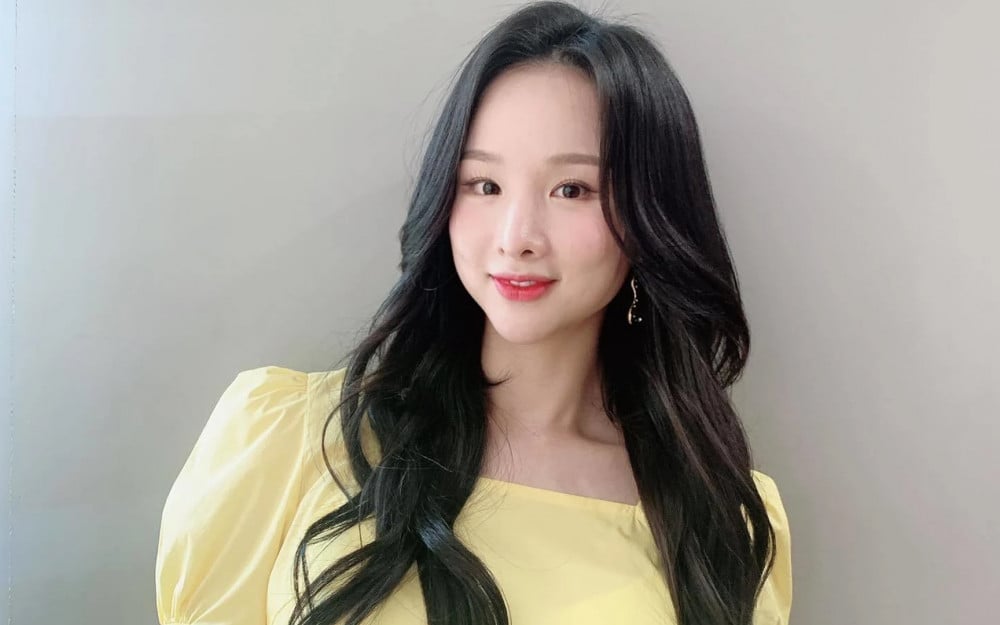 EXID's Solji recently confessed that she had become more concerned with her work outfit and look after becoming a professor.

On March 1, Solji appeared as a guest on SBS Power FM's 'Choi Hwa Jung's Power Time' radio show. This was Solji's first time on the show in about two years. Solji gave an update on what she has been up to and explained, "I've been good. I tried to be healthy and do the things I wanted to do. I also prepared my songs, and I spent the time happily."

One listener sent a message to the radio broadcast saying, "Professor Solji, I came to listen to do an attendance check." In response, MC Choi Hwa Jung asked, "Did you become a professor while we didn't see you?" and expressed how surprised she was.

Solji responded by explaining, "I got to teach in a new department starting this year. When I go to school, I pay close attention to my clothes a lot. I think I need to dress to look serious and strict. So I think I have to dress up professionally."

Solji, who was born in 1989 and is turning 33 this year, was appointed as a professor in the Department of Practical Music and Vocals at Yongin University of Arts and Science last year and began classes this year.