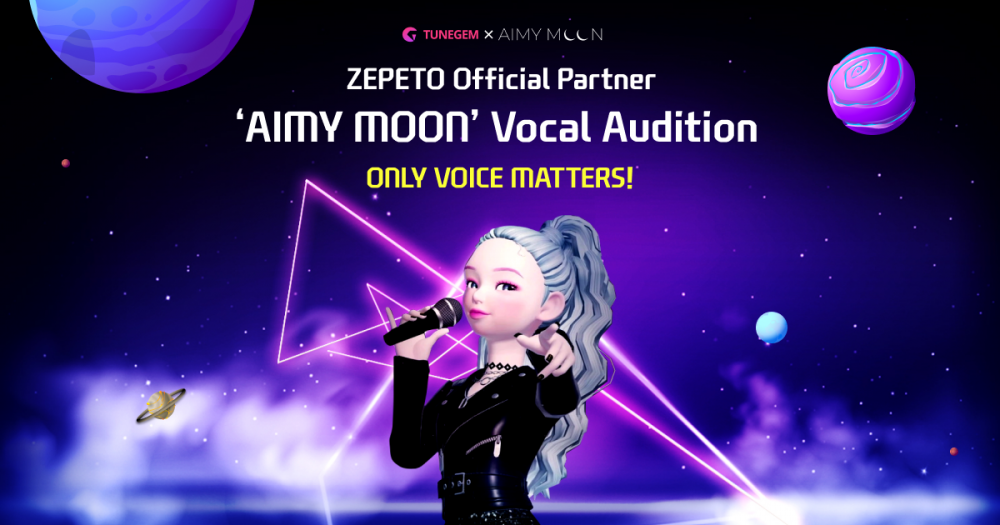 Wannabe K-Pop idols, we're looking for you!
Want to sing like your favorite K-Pop idol and wow people across the world with your incredible talent? Enterarts and TUNEGEM are bringing a once-in-a-lifetime opportunity to find the next big voice in K-Pop.
Nervous? Don't be!
This is a virtual idol contest! No worries about your appearance, your dancing, or your style. Simply showcase your best singing voice to enter the contest. This virtual audition will be held from March 11 to March 30, and the winner will be announced on March 31, 2022, KST.
Enterarts visual music producer, Aimy Moon has produced like Girls' Generation Taeyeon's sister Hayeon and over 16 k-pop digital single albums, so you'll have major bragging rights if you win! Like ZEPETO, SNAPCHAT, SNOW Video Filter Apps will lend an image to the virtual idol contest, so there is no need to look your best. Be your most comfortable, and show off what you can do!
TUNEGEM uses a K-Pop vocal analysis to host this competition. To compete, simply upload a video of yourself singing to get an evaluation report with advice from actual vocal trainers in Korea! This epic competition will help Aimy find you: K-Pop's next big virtual idol!
Be a part of this global competition to join the most cutting-edge virtual K-Pop group in the industry!
A message from Enterarts: "This audition is to find the perfect voice for Aimy Moon as she makes her debut as a singer-songwriter. Many Korean and global users are expected to participate! Good luck!"
The details of the Aimy Moon Audition are available at the following link: https://kpopfactorybiz.wixsite.com/website/aimymoon-en
You can download TUNEGEM here! https://tunegem.page.link/allkpopa

[Disclosure: This article is sponsored by K-pop Factory.]