Since its release in 2017, "MOVE" by Taemin has gained worldwide attention. Taemin's incredible choreography made a huge impact in K-pop, which can be seen in how many idols have covered the song. While Taemin's unique performance is difficult to replicate, many artists have brought their own style to the iconic dance. Here are six covers that put a new spin on Taemin's modern classic.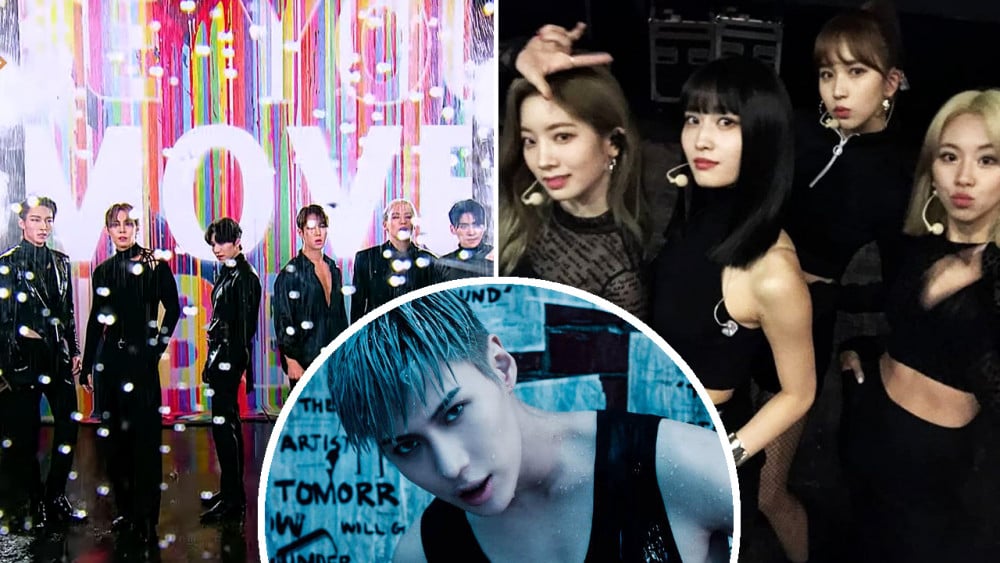 SF9's transformative cover
When SF9 covered "MOVE," they committed to crafting a transformative performance. This cover goes above and beyond to both honor the original song and add to it in a creative way. From adding the memorable lyric, "I'm the male version of Venus," to incorporating a dance move imitating imagery from "The Creation of Adam," SF9's cover is a heightened performance that still manages to suit the original song's vibe.
TWICE's stunning cover
TWICE's 2019 Music Bank performance stands as perhaps one of the most famous "MOVE" covers. Clad in all black, the group embodies the song's cool, powerful tone. Many fans have singled out Momo specifically for her excellent vocals and "sensual" energy. Currently, TWICE's cover has over 15 million views on YouTube, showing just how much fans love it.
Chungha's provocative dance cover
Beginning her cover behind prison bars, Chungha's direct eye contact and bold style tells you everything about the atmosphere she's going to build in her "MOVE" cover. Alongside one other dancer, Chungha gets into the song's rhythm and owns the choreography.
Suzy's stage cover
This fun cover comes from a 2018 fan meeting in Hong Kong. On stage with a girl gang of backup dancers, Suzy shines as she performs a cover of Taemin's "MOVE." Taemin himself even commented on this cover, saying that he was surprised she learned the choreography on her own.

Yeoone and Kino's cool cover
In 2020, Pentagon members Yeone and Kino covered "MOVE" during a concert. Yeoone begins the performance in an outfit reminiscent of what Taemin wore when performing "MOVE" at Seoul Fashion Week in 2017. Kino enters the performance in cool blue lighting that contrasts Yeoone's sharp entrance in red. When the two join together for the end of the song, the lighting turns purple in a beautiful synthesis of the members' performance styles.
Shownu's fun cover
For this list's final cover, it's time for a more light-hearted performance. On an episode of "Knowing Bros," Monsta X's Shownu performs a fun, brief cover of "MOVE." As he dances, Taemin himself watches in the background, smiling and dancing along.