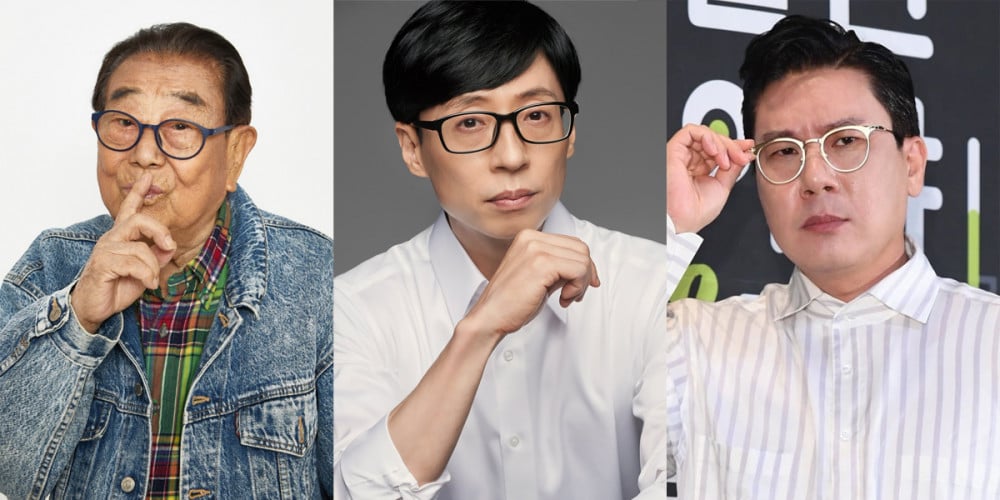 Here are the February brand value rankings for TV variety stars, based on big data analysis!
From January 5 through February 5, 2022, the Korea Institute of Corporate Reputation analyzed big data of 50 TV variety stars in areas ranging from consumer activity and media activity, to communication, community activity, etc.
The top 10 TV variety stars for the month of February are, in order: Song Hae, Yoo Jae Suk, Lee Sang Min, Kim Jong Kook, Lee Seung Gi, Kang Ho Dong, Hong Hyun Hee, Kim Jong Min, Super Junior's Heechul, and HaHa.
First, rising above Yoo Jae Suk this month is veteran TV host Song Hae, well-known by Koreans as the oldest currently promoting celebrity in the nation at age 94. Also a Korean War veteran, the MC has hosted the popularKBS1 program 'National Singing Contest' since 1988. In February, Song Hae earned a total of 2,792,923 points this month in brand value, clenching the #1 spot. Next, Yoo Jae Suk earned a total of 2,530,496 points for 2nd place, while Lee Sang Min came in 3rd with 1,806,142 points.
Check out the Institute's full analysis results for TV variety stars in February, below.