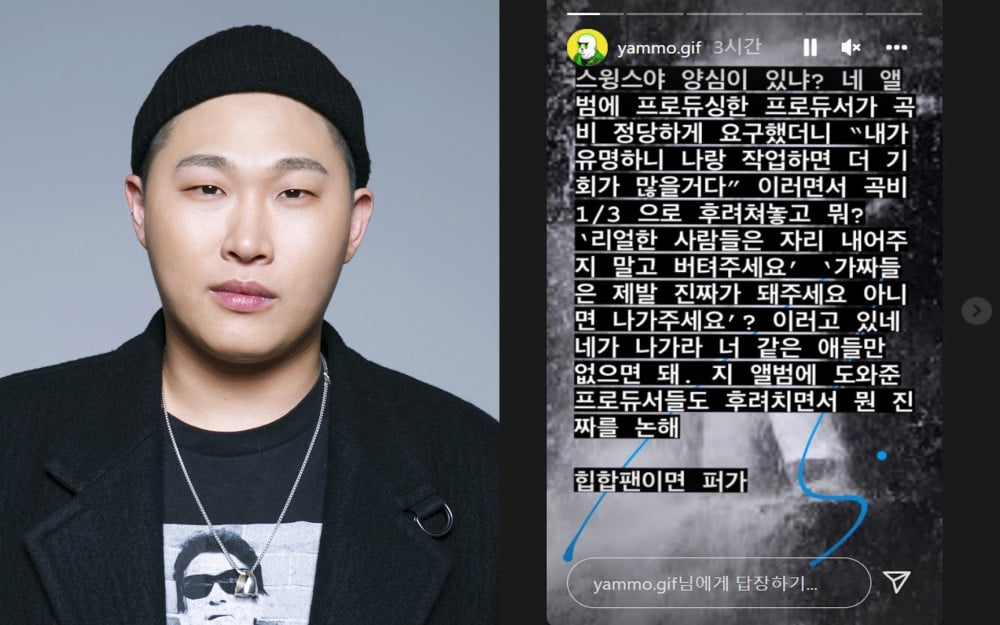 On February 15, producer/recording artist Yammo called out rapper Swings through his Instagram story.

Yammo posted a lengthy letter and began with the words, "Swings, do you have any conscience?" The recording artist claimed that Swings did not pay him properly for the work that he did. Yammo alleged that Swings said Yammo will get more exposure working with him, and that would be enough instead of monetary compensation.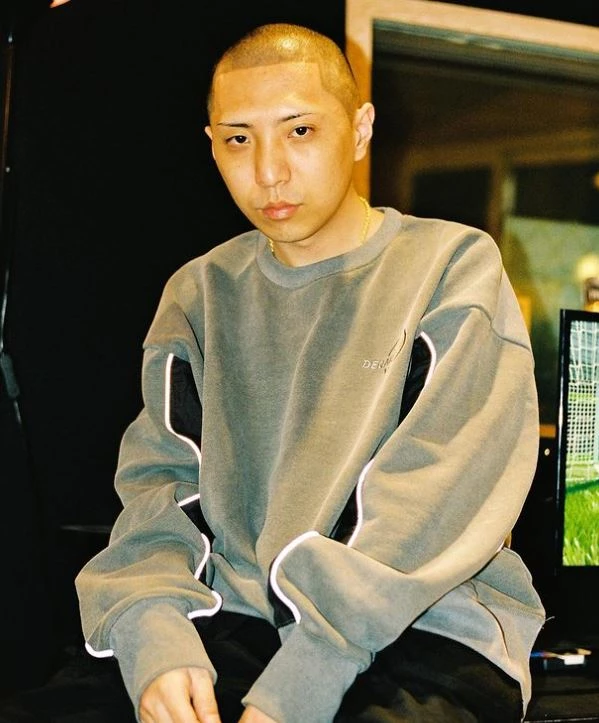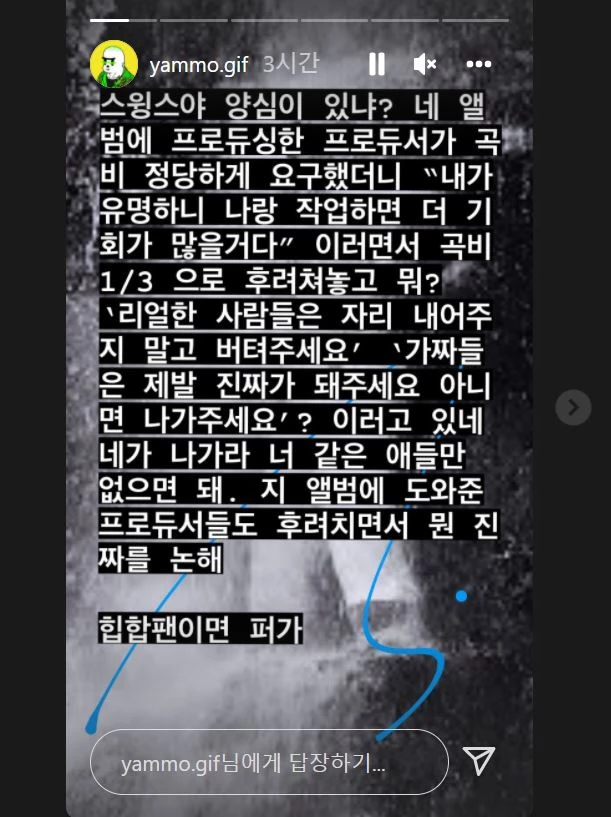 Yammo continued to say, "The producer who produced your album just asked for the payment for producing your album, but you said, 'I'm famous so if you work with me, you'll have more chances' then went on to only pay 1/3 of the fee. And then what? 'The real people should not give up but endure?' You kidding me?"

He continued to say, "You should leave. We just don't need people like you. You talk about being real, but you cut the pay for the producers who helped with your album." He added, "Just an FYI, my friend couldn't say anything so I tagged Swings and even sent him a DM asking for an explanation but I was blocked, so I can't tag him."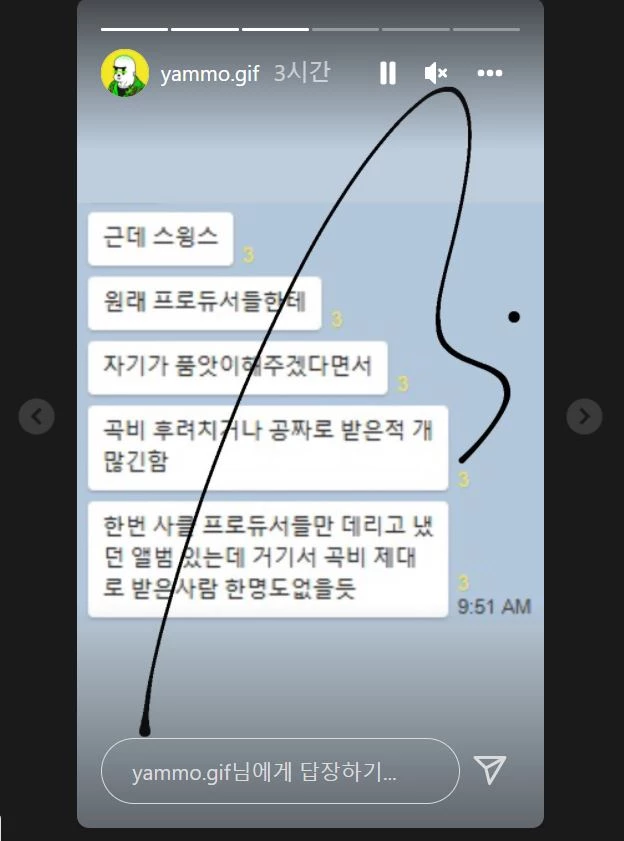 Yammo also included the conversation he had with another producer. In the conversation, the other producer explained, "There are so many times that Swings paid the producers very little or even got songs for free saying that he would take care of them. There was a time when he released an album using only the producers he found on SoundCloud, and I bet you none of them got paid properly."
Earlier, Swings wrote on his Instagram story, "When the real people start to disappear in any field, there are a lot of idiots out there that pretend to be real, and I feel that I see them pretend. The real people should not give up but should endure."