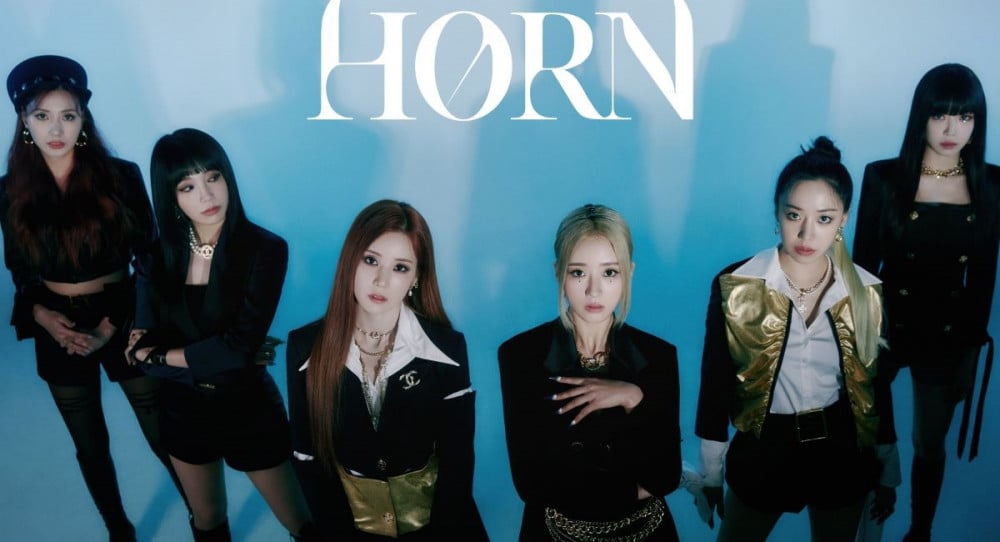 A new angle has been presented on why A Pink member Na-Eun was unable to adjust her schedules in order to promote with the rest of her group mates.
Back on February 15, YouTube reporter Lee Jin Ho reexamined the recent A Pink case by claiming that the significant factor which impacted the group's comeback schedule changes was member Chorong's school bullying scandal.
According to Lee Jin Ho, "While planning for A Pink's comeback schedules, Na-Eun turned down a large number of offers for acting projects. However, despite this, Chorong's lawsuit against her school bullying accuser forced the group to delay their comeback time and again. In the end, when Na-Eun finally decided to move forward with an acting project, A Pink's comeback coincided exactly with the drama's schedules."
Furthermore, according to industry insiders, YG Entertainment made the suggestion that Na-Eun leave A Pink during the exclusive contract signing. The idol, on the other hand, rejected the suggestion and explained, "How could I abandon a group that made me the person I am today."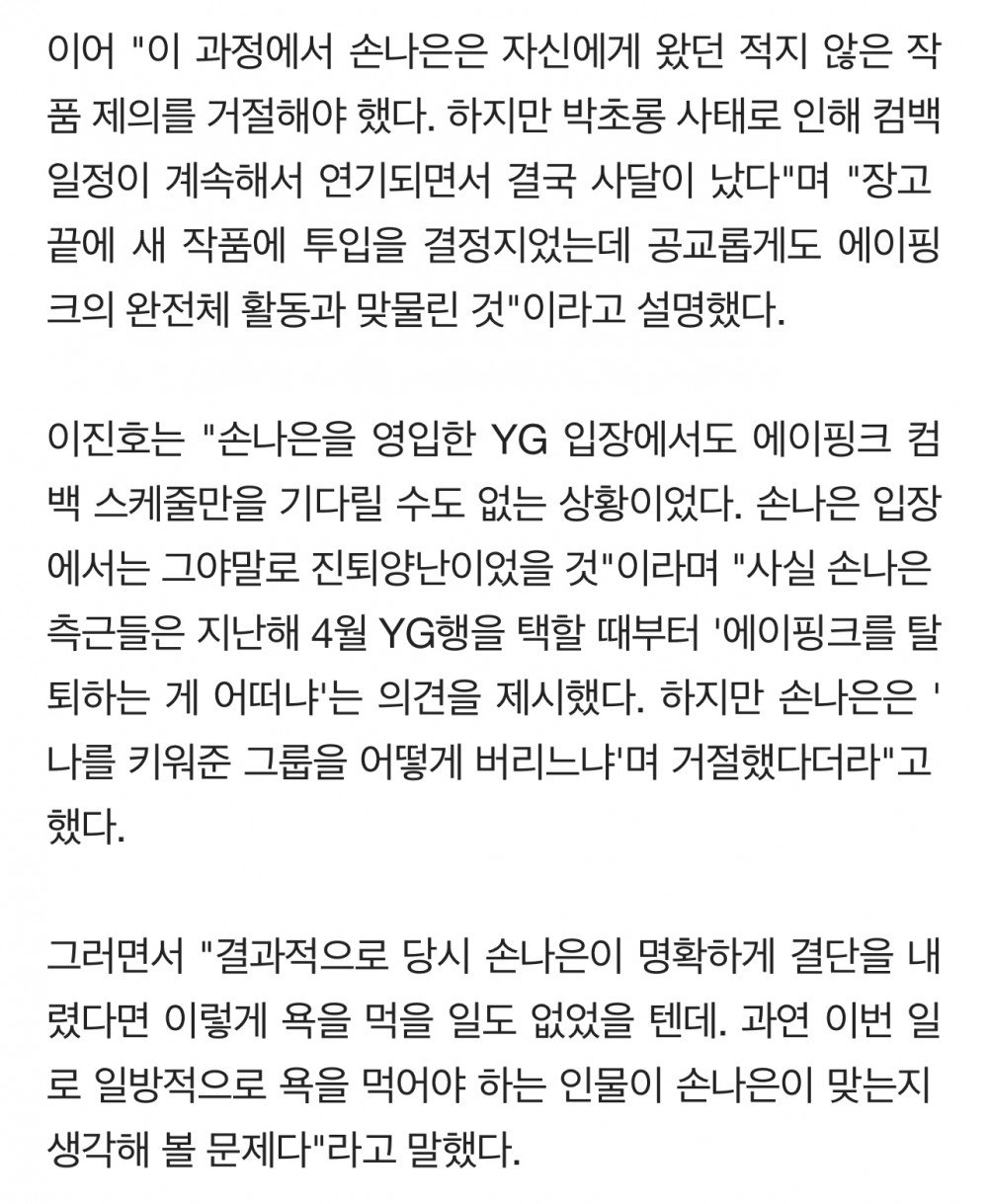 In response to the argument above, some netizens commented,
"It looked like IST wanted to make A Pink a 5-member group and put all the blame on Na-Eun."
"Honestly, it looked like the company was discriminating against Na-Eun. Her outfits were terrible and she barely had any singing parts or center roles in the choreography."
"It was honestly just an issue dealing with conflicting schedules, but people took it way out of context and made up all kinds of rumors, and both sides are getting hated on for a month straight now over this small thing. People just don't realize what a big feat it is to keep a group going for 12-years. It can't be done without sacrifices."
"The truth of the matter is that Na-Eun was serious about A Pink's comeback enough to work hard like the rest of the members, even when there are so many people around her trying to say that it's easier for her to leave the group."
"What's funny is that the A Pink members themselves are still great friends, but so many random people are concerned about this for no reason."
"It's amazing that people still pay this much attention to a group that is 12-years old. You know that they did a good job maintaining the group just from that."