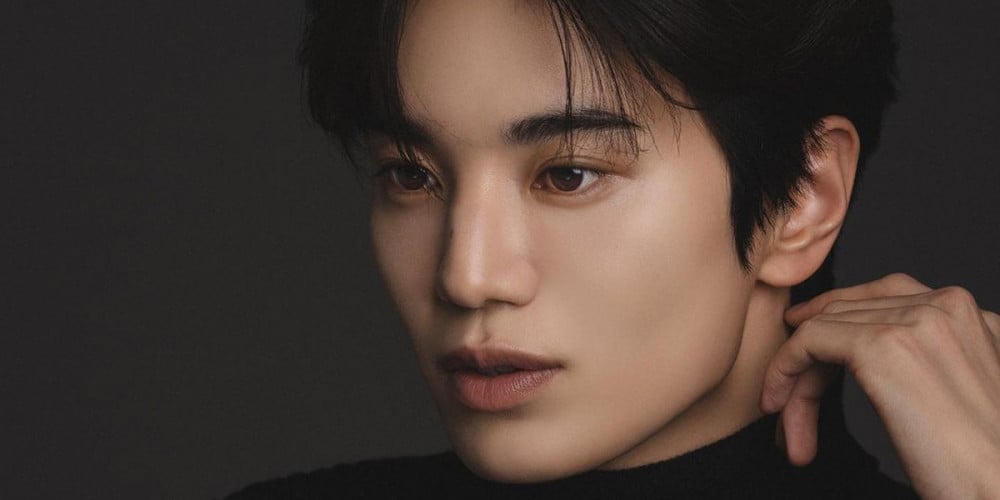 Netizens were shocked by INFINITE member/actor Sungjong's latest Instagram story update.
On February 23, Sungjong shared a photo of him standing on a weight scale. The scale showed that the idol currently weighed 50.7 kg or ~ 112 lb. Even Sungjong seemed shocked by the number on the scale, as he wrote, "Is that weight real?"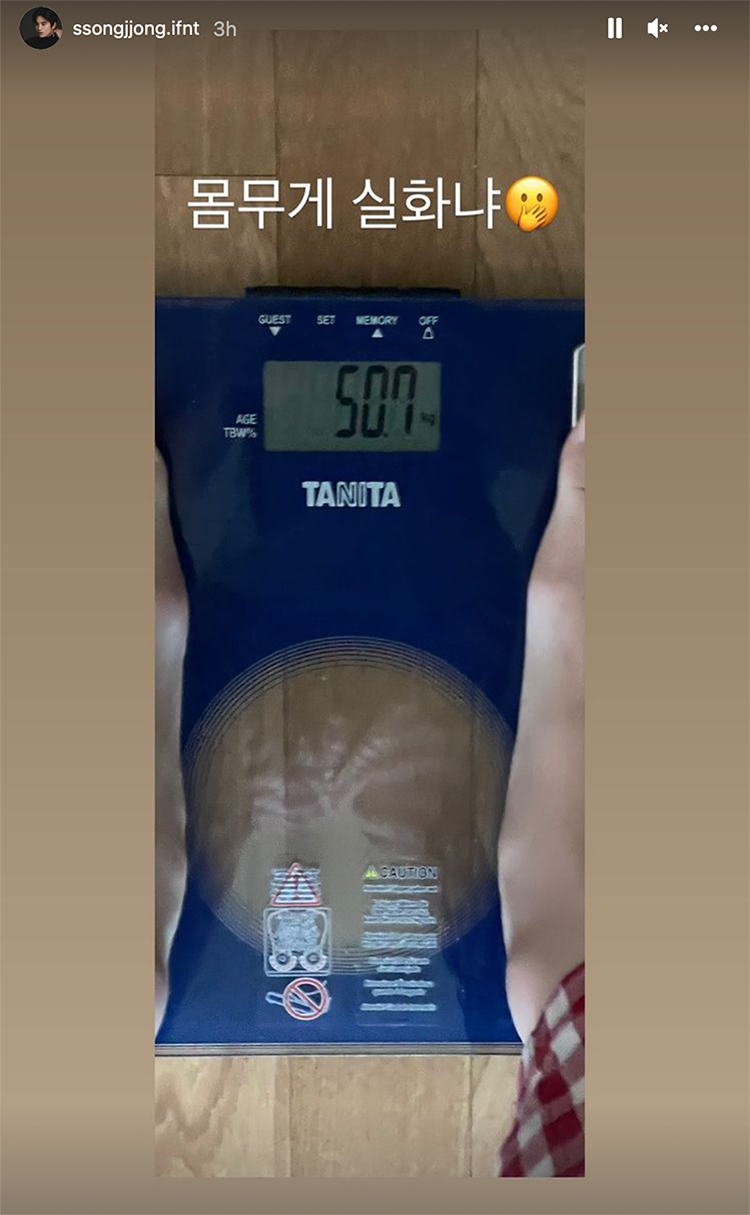 According to his newly adjusted profile (after leaving Woollim Entertainment), Sungjong is approximately 180 cm, or ~ 5ft 11in, tall.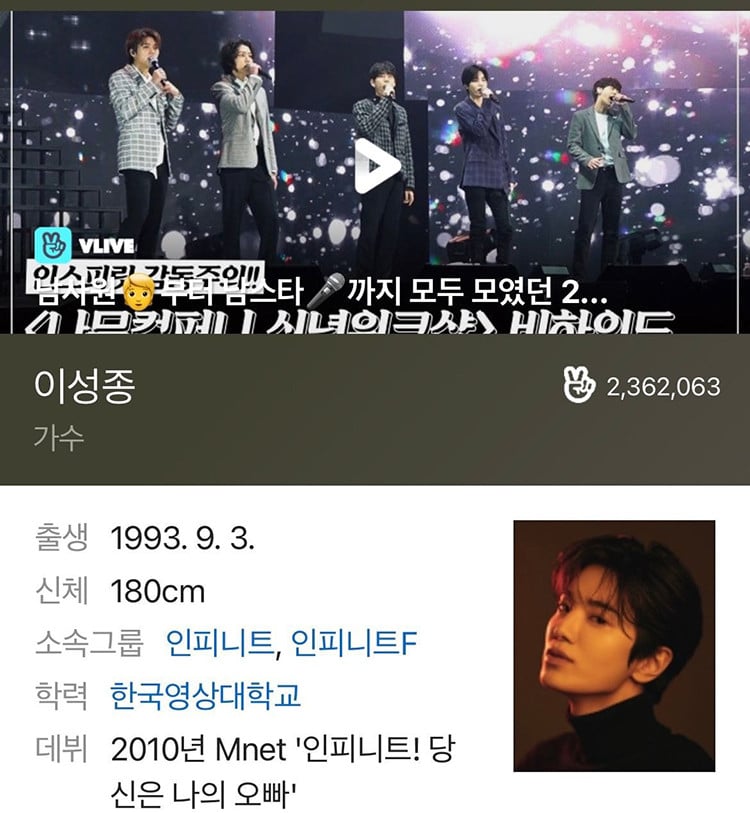 While numerous netizens expressed their pure shock at the male idol's weight, some also couldn't help but voice their concerns.
Netizens commented,
"He's 16 cm taller than me but he weighs less..."
"Is he sure the scale isn't broken???"
"Isn't that a little too thin?"
"That is too thin. Please eat more TT."
"50 kg at 180 cm... That's gotta be a health concern."
"Being underweight is also a big health issue TT."
"Sungjong, please eat all your meals and stay healthy."
"50 kg at 180 cm? I think he should go to the hospital."
"He should really get a health checkup..."
"I can't believe he's lighter than me TT."
"That number is really concerning;; But if he is sharing it on SNS, he probably doesn't have any noticeable health problems."
"I think he should try to gain a little weight, just for his health."