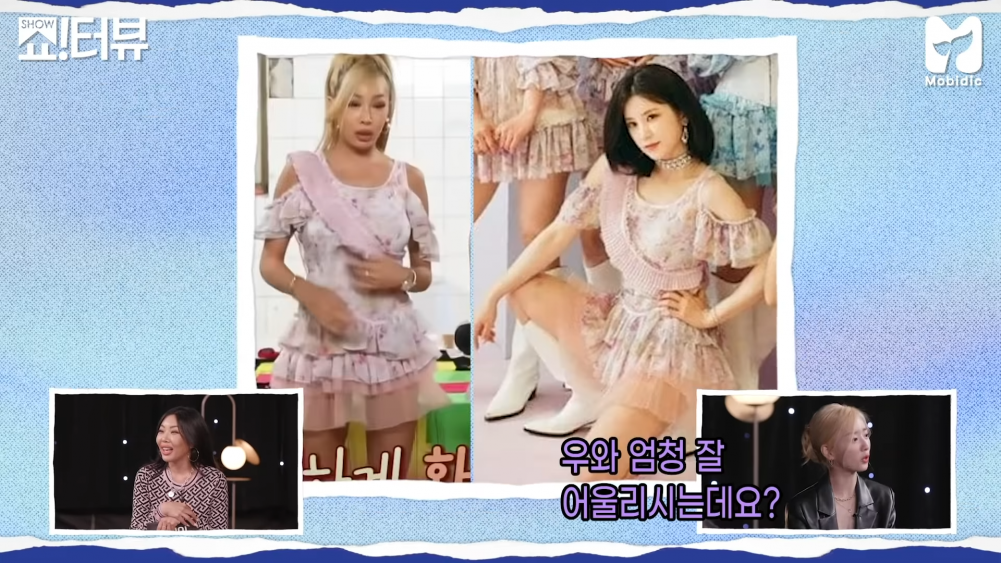 In the latest episode of 'Showterview,' Jessi sat down with A Pink for an honest girl talk.

In the recent 'Showterview,' A Pink came on the show to show off their teamwork and display their various charms. On this day, Chorong revealed that Jessi had actually worn A Pink's stage costume while she was promoting with the Refund Sisters on MBC's 'Hang Out with Yoo.'

Jessi reminisced back and recalled the outfit she had worn, sharing what she had to do to fit into Chorong's dress.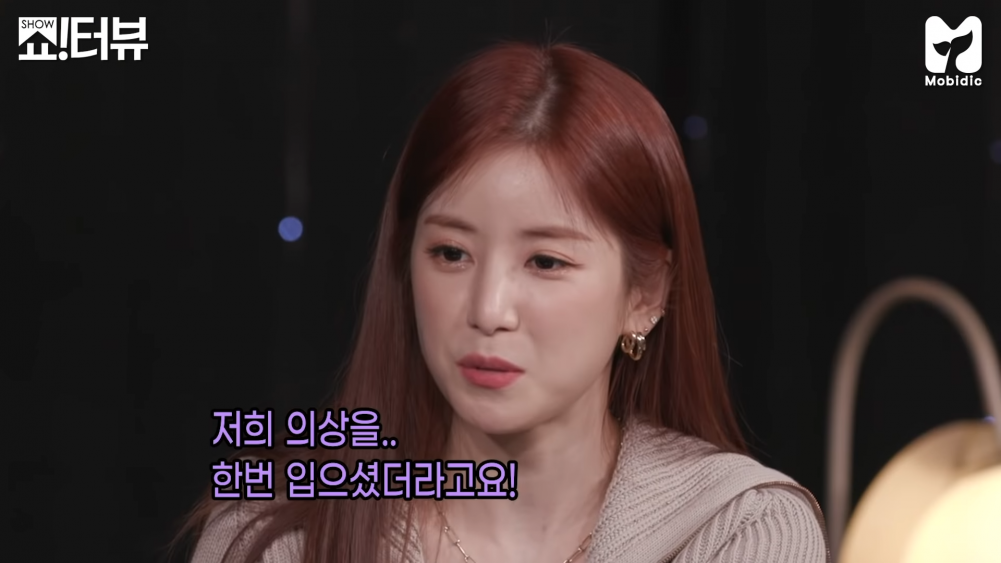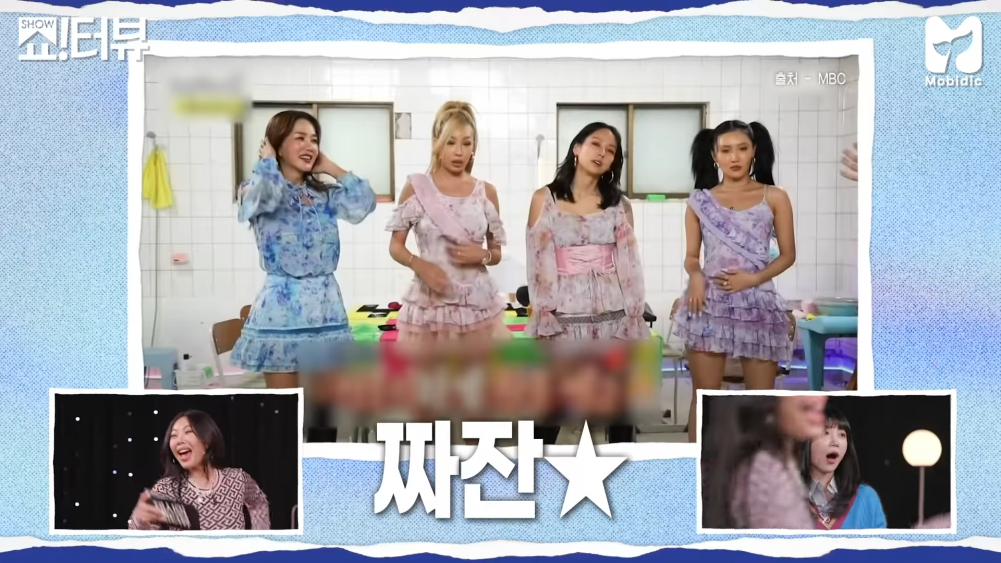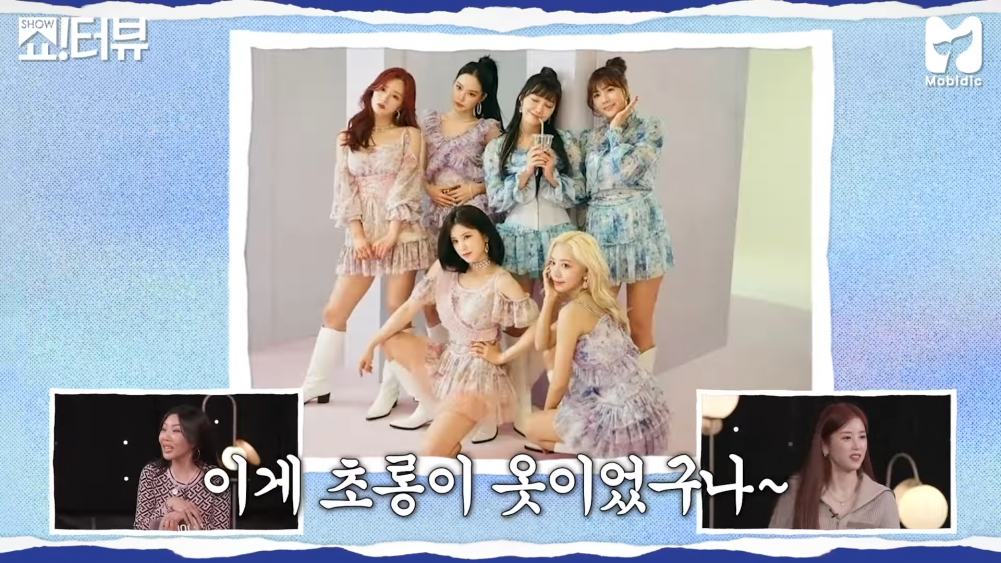 Jessi explained, "When I was changing into the dress but it didn't fit so we had to rip the seams. The chest area and the butt all didn't fit." Chorong made everyone laugh when she replied, "You wore the clothes of the member that has no butt" Member Namjoo then added, "You have no chest either," and everyone burst into laughter.
Jessi cut in and said, "Hey, the chest is not important," and continued to elaborate, "After I got my chest done, [I realize] it doesn't matter. Now natural beauty is the best."

Jessi continued with her blunt and honest talk by saying, "But I won't take them out, because if I do it'll be weird."

;t=589s