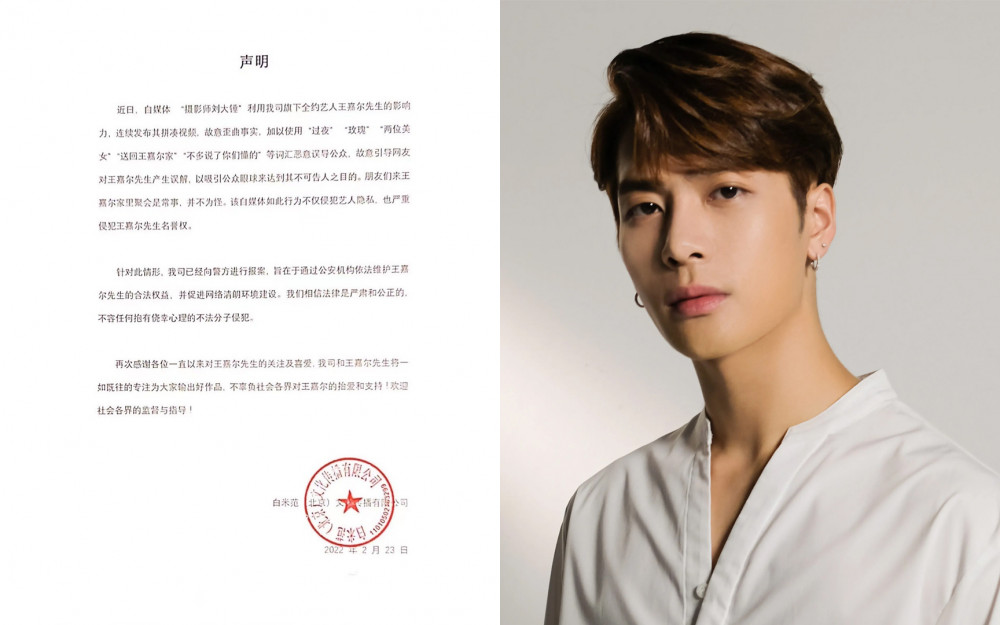 Just a day ago, a rumor quickly spread in the Chinese online community that Jackson Wang is dating (G)I-DLE's Yuqi.
The rumor started and trended on Weibo, a Chinese social media platform, when a video circulated alleging that Yuqi was seen visiting Jackson's home. Additionally, it was alleged that Yuqi was seen carrying roses the next day. Soon, the Chinese news outlets and social media were filled with rumors that the two idols were dating. However, it was discovered that the videos were edited to make it look like they were dating.
Then on February 23, Jackson's agency in China released a statement explaining they will take legal actions against those who spread false information and released a video distorting the facts. The agency stated they will take legal action to protect the artist's privacy and rights while filing a police report against the independent media who released the edited video.