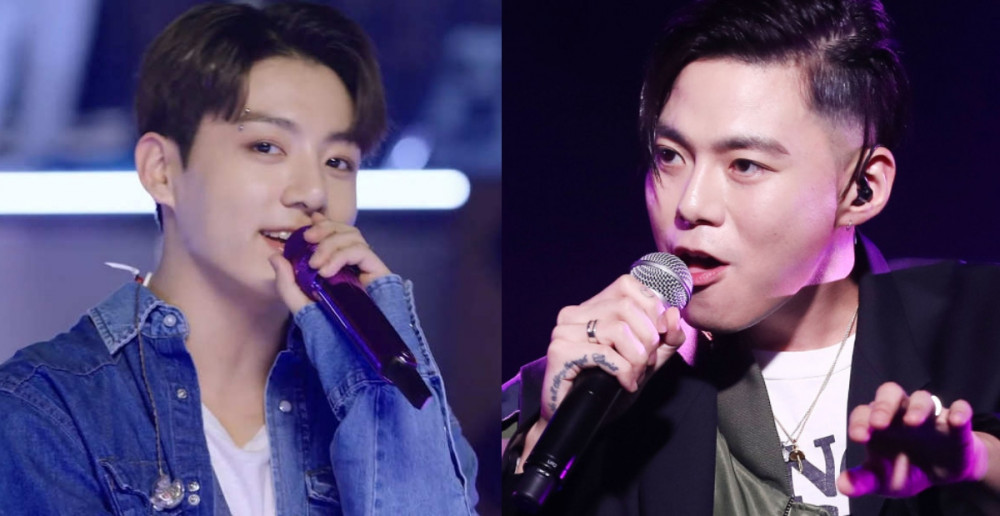 G.Soul and BTS's Jungkook shared a sweet artist-to-artist moment on Instagram.

On February 9, G.Soul took to his personal Instagram to reveal a soothing vocal cover of Jungkook's solo track "Still With You". The video showed a black screen, and this heightened listeners' concentration on G.Soul's charming interpretation of Jungkook's self-composed track. This was a pleasant surprise for many fans, as Jungkook had just recently posted a cover of G.Soul's "Hate Everything" on his Instagram a few days before.
Soon after G.Soul uploaded his cover video of "Still With You", Jungkook shared the video on his personal Instagram story, drawing attention. He also added a humorous gif of a man smiling widely and disappearing, as if to show his shy but appreciative response to G.Soul.

Listen to G.Soul's cover of Jungkook's "Still With You" below!
You can also listen to Jungkook's cover of G.Soul's "Hate Everything", here.