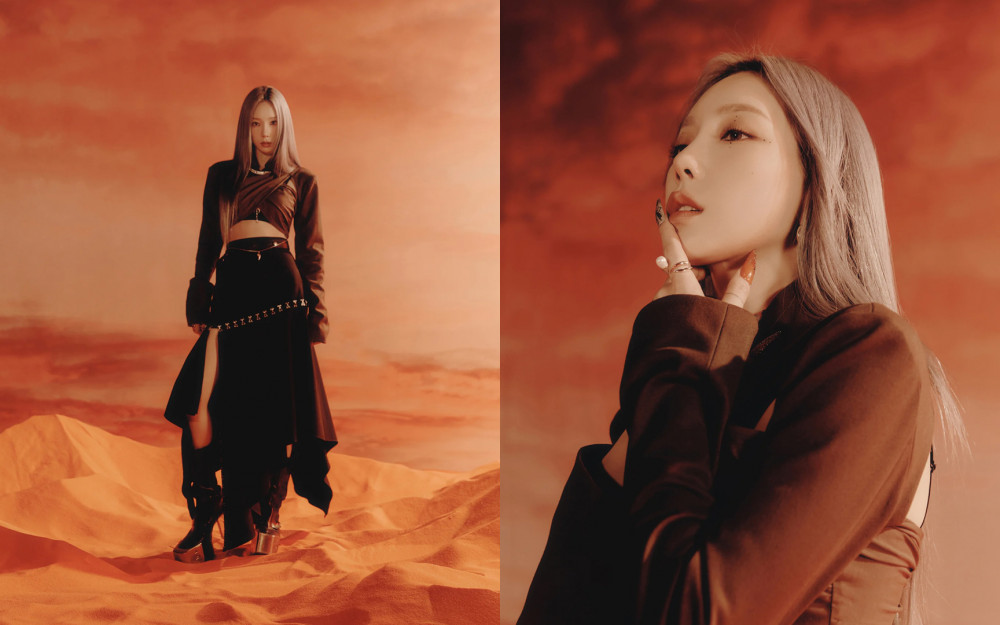 Girls' Generation's Taeyeon continues to drop stunning and powerful teaser photos in which she shows the charismatic dominating side to her charms.

As seen previously, the singer has plans to release her 3rd full album, 'INVU,' which stands for the message "I envy you." Since the announcement of her comeback with the third full album, Taeyeon has been dropping various teaser photos showing the singer's alluring and compelling charms.
On February 8 KST, Taeyeon dropped more teaser photos in which she became a powerful desert queen. In the photos, she is seen in the middle of a desert filled with reddish-orange sand, wearing a dark brown outfit making her stand out against the backdrop.
Taeyeon will be dropping her album 'INVU' on February 14 KST, and the album drop will be preceded by a special exhibition held from February 7 to 14 at the Gallery Cafe Punto Blu in Seongsudong, Seoul.