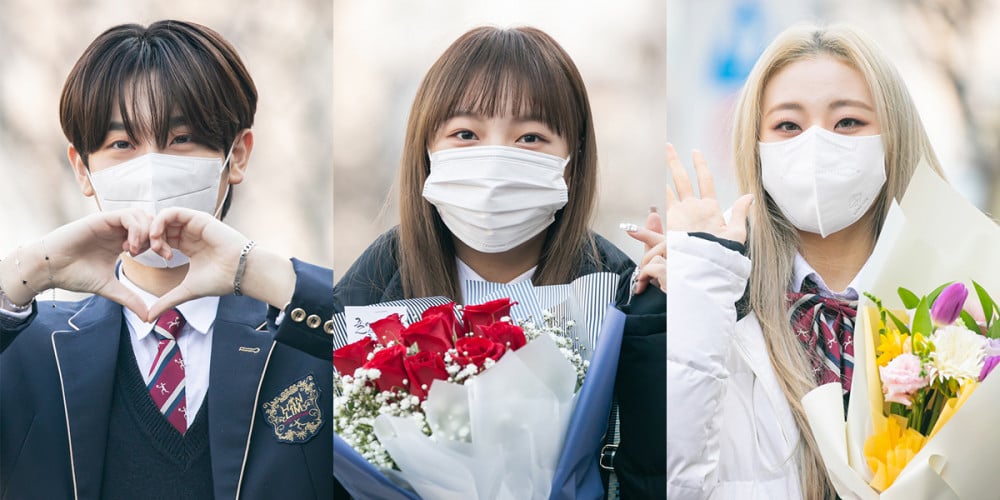 On the morning of February 11, the class of 2022 attended the official graduation ceremony at Hanlim Arts High School in Seoul!
Well-known as the alma mater of talented K-Pop idols throughout generations, Hanlim Arts High School also bid farewell to another group of rising K-Pop idols this year in 2022. Those who attended the graduation ceremony and greeted the press in front of the school today included: EPEX's Keum Dong Hyun and MU, Rocket Punch's Sohee, Billlie's Sheon, Ciipher's Won, Saturday's Minseo, and MIRAE's Son Dong Pyo!
Meanwhile, K-Pop idols in the graduating class of 2022 at Hanlim Arts High School who did not appear before the press today (as well as those who did not attend the graduation ceremony for personal reasons) include: ITZY's Yuna, VERIVERY's Kangmin, ENHYPEN's Jay and Sunoo, Trainee A's Sangwon, and more.
Congratulations to all of the graduates! Watch the stars share their thoughts on their graduation with the press, below!