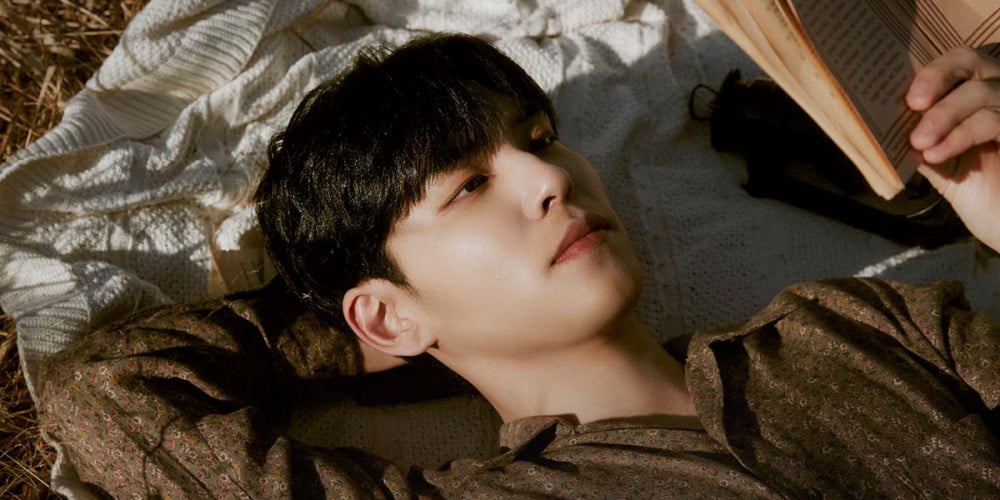 DAY6's Wonpil is going viral on SNS for his reaction to a fan's request during a voice-only 'V Live' broadcast.
During the 'V Live', Wonpil read the following request sent by one fan:
"Wonpil, they say that when you order delivery food, you shouldn't make it obvious that you're a woman who lives alone, because it's chaotic out there. Can you say 'Please leave it in front of the door' like you're my boyfriend? I want to record it and use it in the future."
After reading the comment, Wonpil reacted by saying,
"This is so wrong... the fact that I'm getting this kind of request at all is so wrong, isn't it? I'm not talking about the My Day who wrote the comment... Really, I feel like cursing."
Eventually, Wonpil obliged the fan's request and repeated "Please leave it in front of the door" multiple times, in multiple tones.
Netizens were moved by Wonpil's anger at the hypothetical situation, and commented,
"Me too, I always wait until the delivery person leaves before I get the food."
"His voice is so sweet kekekekeke."
"You can tell that he grew up with noonas. My little brother is always kind of looking out for me like that too."
"This was so sweet, but at the same time I'm so angry that this is reality."
"Wonpil, don't go TTTT."
"Why can't everyone in the world be more like Wonpil!"
"I don't know about other people but even when I tell them to leave it in front of the door, I'll go out some time later and they're still standing there??"
"His reaction is the kind of reaction that everyone should have, but for some reason it's still comforting to hear."
"There are so many crazy people out there..."
"No matter how advanced society is, it's true that women still have to be alert to survive..."