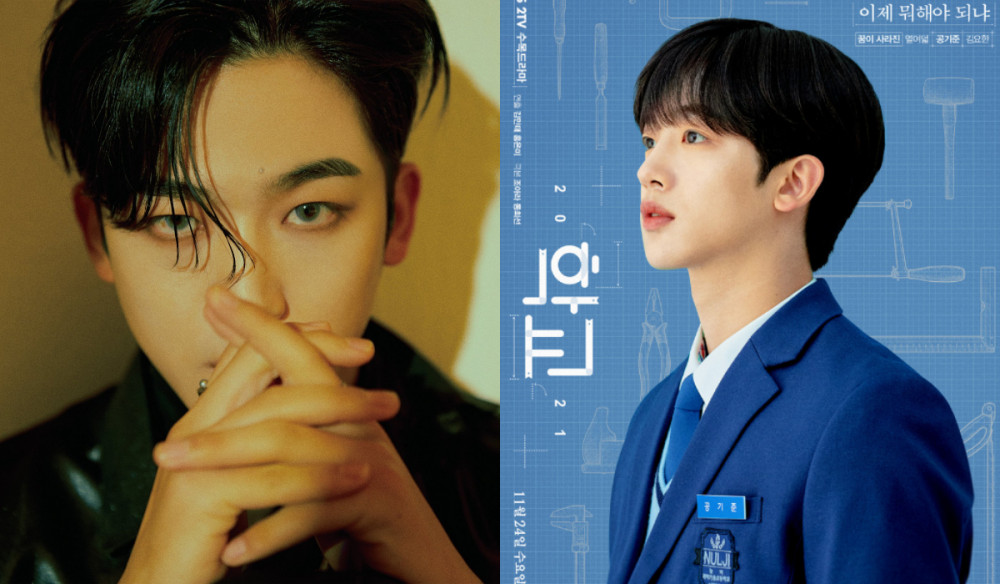 Kim Yo Han is back with his first solo comeback since debut!
On January 10 KST, the WEi member held a press showcase for his new solo mini album 'Illusion,' featuring title track "Dessert." During the event, the idol not only talked about recording the new album but also having to prepare for this comeback while filming his KBS drama 'School 2021.' In fact, according to the star, he had just wrapped up shooting the show mere hours before the showcase event.
When discussing 'School 2021,' he was asked which song on 'Illusion' he would dedicate to his character Gong Ki Joon, a former taekwondo athlete who struggles to find himself after having to give up the sport. Kim Yo Han answered that he would choose the song "Selfish."
"I don't mean being a selfish person in a bad sense, but to be a selfish person with good intentions," he clarified, describing Ki Joon as a character who tends to put others before himself.

He also selected a song for Ki Joon and his love interest Jin Ji Won (played by Cho Yi Hyun), who earned the Best Couple Award at the recent 'KBS Entertainment Awards.' The song he chose is the album's promotional B-side "Landing On You."

Meanwhile, Kim Yo Han's 'Illusion' album drops today (January 10) at 6 PM KST.