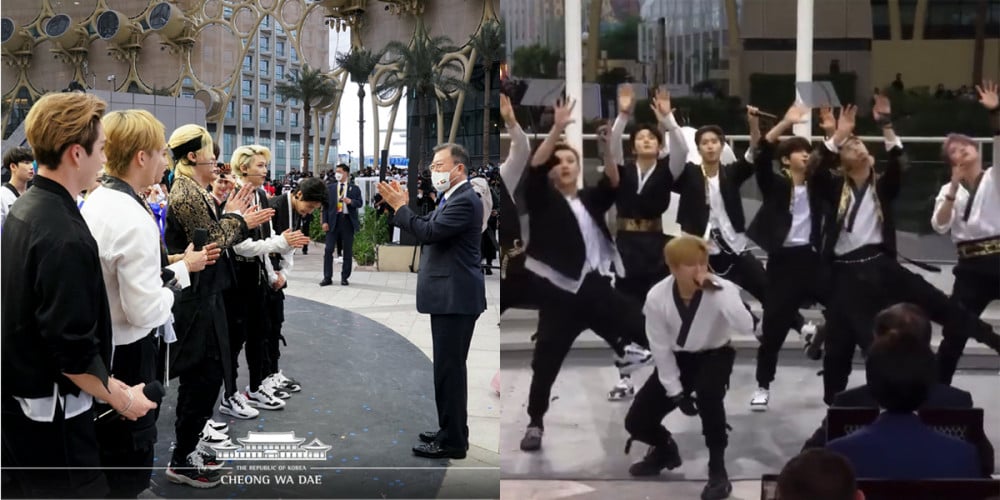 Back on the afternoon of January 16, South Korean president Moon Jae In and first lady Kim Jung Sook attended the official event of the UAE Dubai Expo dedicated to 'Korea Day'.
On this day, the president delivered a speech in front of world leaders, including the vice president and prime minister of the UAE. Afterward, the event featured a live showcase of Korean culture and heritage, with Stray Kids performing as both ambassadors for the Dubai Expo 'Korea House' and as K-Pop's representatives.
Then, during an energetic performance of "Thunderous", Stray Kids member Changbin had the opportunity to introduce himself through rap while looking right at president Moon Jae In.
Changbin yelled, "So they call me, the one shouting, oh Changbin!", starting off "Thunderous".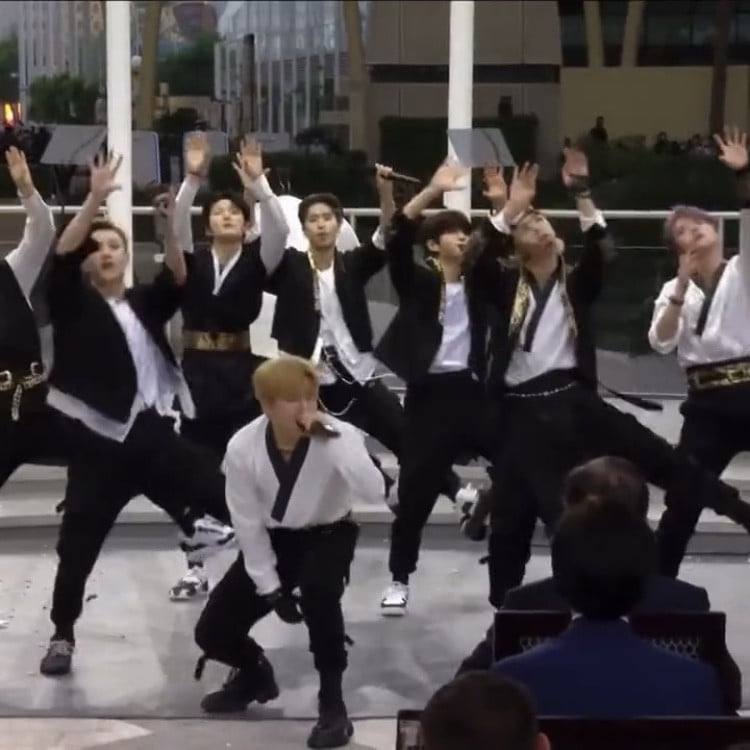 Later, Changbin shared his thoughts regarding the historic(?) moment with fans:
"All of the other performers who were up there with us were so cool and amazing. There were moments when were were going, 'Is it okay for us to be here?', and I was kinda going, 'Is it okay to introduce myself here?', kekekekekeke. But I decided to just introduce me loud and clear. I did good, right!!!!?"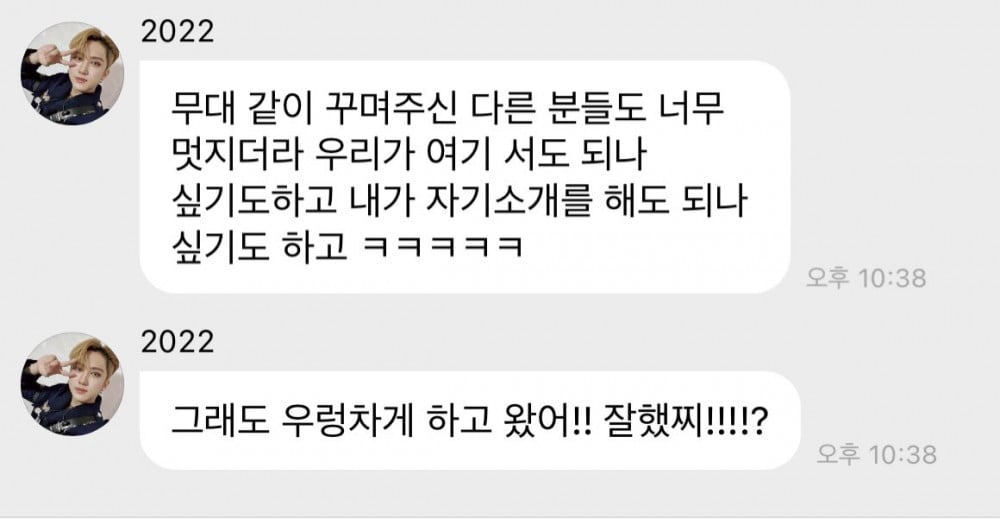 Netizens reacted with comments like, "Our pig rabbit is going places kekekeke", "He did it so loud and with confidence kekekeke", "Proud of him!", "But now what if the president remembers him as 'Oh, Changbin' kekekekeke", "Wow, they had to perform so close in front of the president kekekeke", and more.
In other news, many fans also congratulated the boys of Stray Kids for making their official 'Cheong Wa Dae' (Blue House) watermark photo debut!