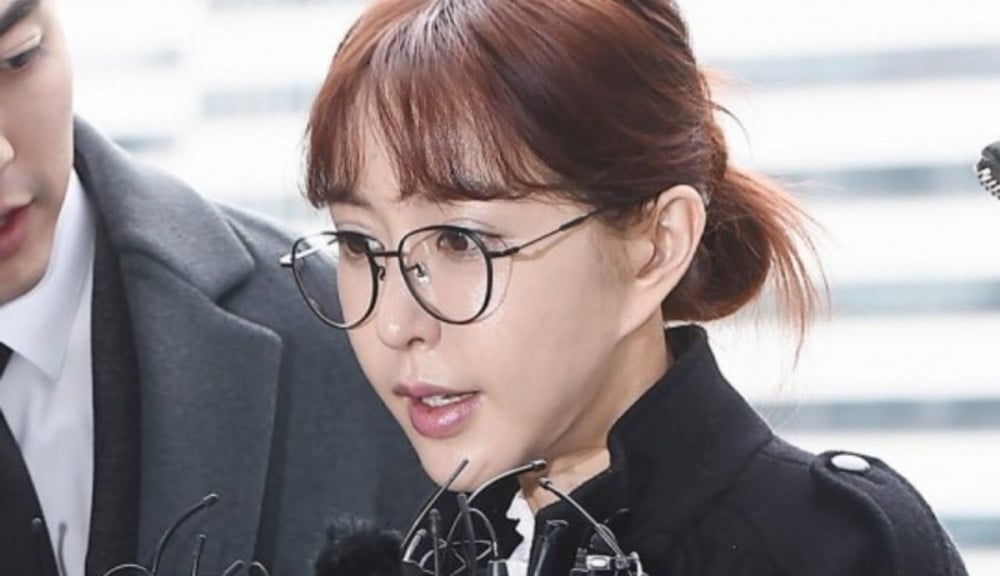 S.E.S's Shoo apologized to fans through a handwritten letter four years after her gambling controversy.

On January 19 KST, Shoo took to her personal Instagram to reveal a handwritten letter of apology. Here, she wrote, "I am greeting you all after a long time. The reason why I am greeting you like this, after a long time has passed since I first caused the controversy, is because if I just kept hiding due to my fear, then I wouldn't be able to deliver [my message] to my fans and to the public. I wanted to stand in front of you again, after cleaning up all the problems as soon as possible. But with my name and my family's name continuing to be mentioned, and information very far from the truth being reported in the news, I was so scared. In the later half of 2018, I fell for an acquaintance's temptation and the scale of my gambling, which I had tried for the first time, rapidly increased and I became completely engrossed in gambling. As a result, I lost all my property, including my assets, that I had spent decades of my celebrity life saving up for and am now buried in a load of debt, reaching a level of disgrace."
Shoo then revealed that for the last four years, she had been trying her best to solve the problems that resulted from her gambling. She wrote, "In particular, my debt has caused great damage, such as the seizure of my building tenants' lease deposits. So, I have been paying off my debt in order to prevent them from suffering further damage. I even tried working at a side dish store, I tried selling clothes at the Dongdaemun market, and worked at an acquaintance's restaurant in order to do my best to repay my debt."

Shoo continued, "I want to say that I'm so sorry to the rest of the S.E.S members. Even though they suffered a lot because of me, they always worried about me first and helped me, and kept things straight so that I wouldn't make extreme choices. I would like to use this opportunity to relay my sincere gratitude toward Bada unni and Eugene. It's late, but I'll do my best to not disappoint you again. Also, I will do my best to make up for the wound that I caused so many people. From now on, I will return to the humble mindset I had when I first debuted as a part of S.E.S, 24 years ago, and I will show you the life of Yoo Soo Young (Shoo's real name) who lives a life full of effort."
Back in 2018, Shoo was revealed as the unnamed 90's girl group member 'A', who was sued for not paying back borrowed gambling money.