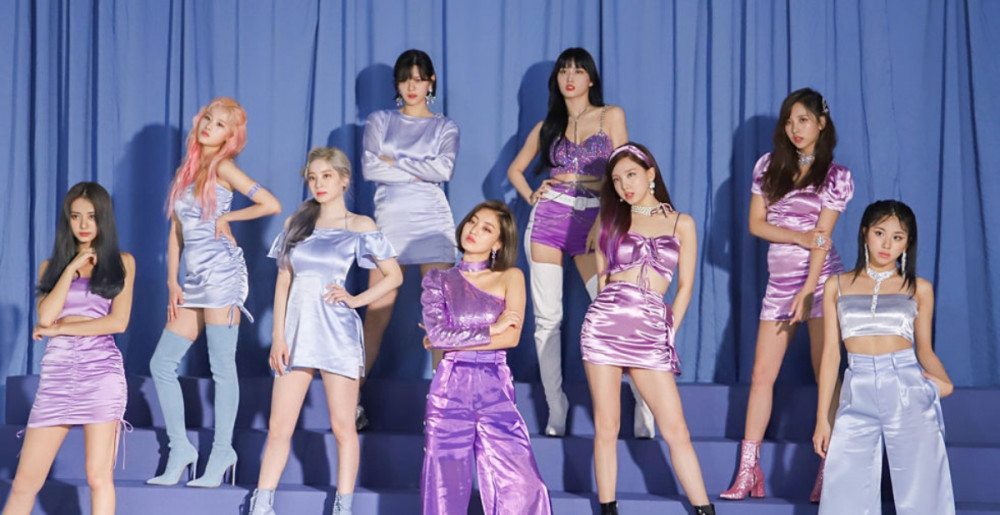 Netizens reacted after learning what moment inspired J.Y. Park to write the lyrics for TWICE's "Feel Special".

On January 17 KST, one netizen took to an online community forum and created a post titled, "What conversation was exactly shared at the dinner table between J.Y. Park and TWICE that these kind of lyrics were written?" Then, the netizen included a portion of the lyrics for TWICE's track "Feel Special", which read:

"There are those days
Days when I suddenly feel all alone
When I feel like I don't belong anywhere
And my head is hanging down

Whenever those days come
You tell me how precious I am
All those words you say
Everything's alright
From nobody to somebody
I become a very special me

You make me feel special
No matter how the world brings me down
Even when hurtful words stab me
I smile again 'cause you're there
That's what you do
Again I feel special
One moment I feel like I'm nothing at all
Like no one would notice if I were gone
But then when I hear you calling me
I feel loved, I feel so special".
The netizen also included a screenshot of an article that described the behind story of TWICE's album 'Feel Special'. Here, it was revealed that back in 2019, J.Y. Park had taken the time to listen to the TWICE members open up about the difficult moments they had faced during the four years after their debut in 2015, and how they were able to overcome them.
The track description read:
"During one dinner shared betwen TWICE and J.Y. Park, J.Y. Park listened to the TWICE members share the difficult moments they had experienced during the last 4 years living as idol girl group members and how they were able to overcome them. After listening to them, he made the song ['Feel Special'].

There are those moments when you suddenly have no confidence and you just want to give up because of the fear in your heart. Whenever that happens, getting back up through the members' comfort and reassurance, as well as through ONCE's encouragement, became the theme of the song.

It is a theme that is quite different from the ones TWICE have shown until now, but this song was sung with the hopes of giving strength to someone through one warm word, so that they can stand back up.

The genre is a Miami/House track and there was effort made to bring forth the ballad-like lyrical emotions."

In response, some of the netizens' comments included:
"Whenever I hear this song, I tear up."
"Since the first verse I just...tear up."
"Oh that's how it happened TT...I just listened to it because I liked it, but knowing the meaning makes me like it even more."
"The lyrics are so good."
"Listening to it after knowing this makes it even more sad."
"I also get comforted by these lyrics."
"This is an amazing song TT."
"This really became TWICE's best song."
"I like this song the best among all TWICE's songs."
"This song just ended it all with the lyrics 'There are those days'."
"I love this song so much TTT."
"The first line of this song makes up for half of this song for me TT The lyrics are crazy good."
"I cried while watching the music video."