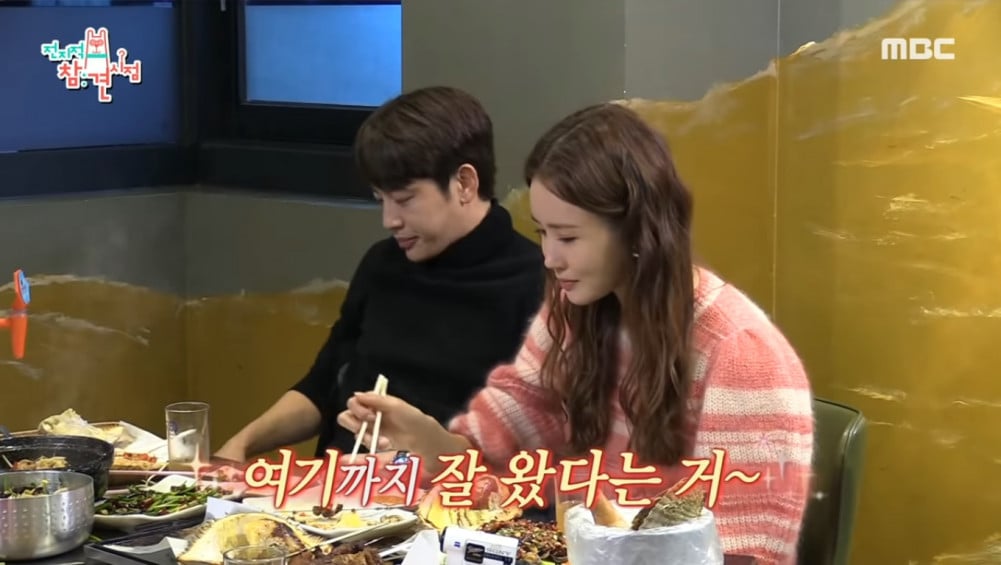 Lee Da Hae has revealed the real reason why she decided not to break up with Se7en.
On MBC's 'Omniscient Point of Interference', the celebrity couple Lee Da Hae and Se7en guested together for the first time on a variety program. Although they have been going strong as a couple for over seven years, Lee Da Hae confessed that they almost broke up last year due to a serious fight.
"My family members were really sad," said Lee Da Hae. "Because we had been going out for so long, I had so many friends and family members who adored Se7en. When I nearly broke up with him, there were some who even shed tears."

The actress also revealed that she fell in love with Se7en's family. "His sisters and his parents are amazing. His parents are truly the best. I couldn't break up with this man last year even after a huge fight because I kept thinking about his family. "
Jokingly, Lee Da Hae added: "I thought, one doesn't come across a family like that everyday. I mean, one can meet a man [Se7en] like that again but not his family (laugh)."
According to the actress, it was her mother who was saddened by their near break-up the most. "My mom really thinks Se7en is a good person. When they first met, Se7en tasted her food and said, 'Mom, your food is so good. You passed!' Then, my mom said, 'how dare this one* say 'You passed'?' And Se7en responded, 'what do you mean 'this one'? That was when Se7en and my mom became close."

What an inseparable couple/family!
[*Informal word (directly untranslatable) to describe 'you/yourself' in a playfully derogatory manner; Se7en is implying that the mother treat him more like a son-in-law.]