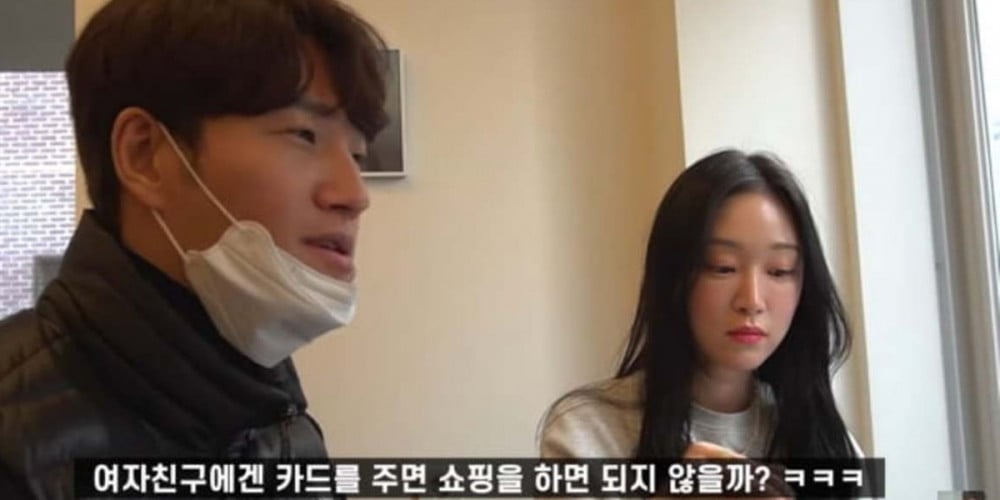 On January 13, Kim Jong Kook shared a new video via his YouTube channel 'Gym Jong Kook', where he went on a date with his nieces.
First, Kim Jong Kook met up with his niece/singer Soya and Soya's younger sister in Garosu-gil, a popular date spot for the MZ generation. The trio then visited a cafe and enjoyed coffee and desserts. When Kim Jong Kook took a bite of cake, Soya jokingly asked, "Isn't it sweet?". Kim Jong Kook replied discontentedly, "Yes."
Soya then commented, "What if your girlfriend says she wants to eat dessert? You can't say no." Kim Jong Kook responded, "Of course. I can do anything as long as I get to exercise. The only reason I ever fought with my girlfriends in the past was because of working out."
To avoid fighting over workouts, Soya suggested that Kim Jong Kook vacation with his girlfriend often. However, Kim Jong Kook said, "If I go on a vacation, I look for a gym where I can work out first, and then reserve a place that is close to the gym." His nieces then demanded, "What will your girlfriend do while you're at the gym?" Kim Jong Kook wittily answered, "If I give her my credit card, she can go shopping?"
Later on, Kim Jong Kook revealed, "If I get married, I need to open a fitness center. I will run a fitness center, and then go there and work out myself. Since I am the owner, I need to go there every day. And wife can't tell me not to go, since it's work." His nieces weren't too happy to hear Kim Jong Kook's devious(?) plan!