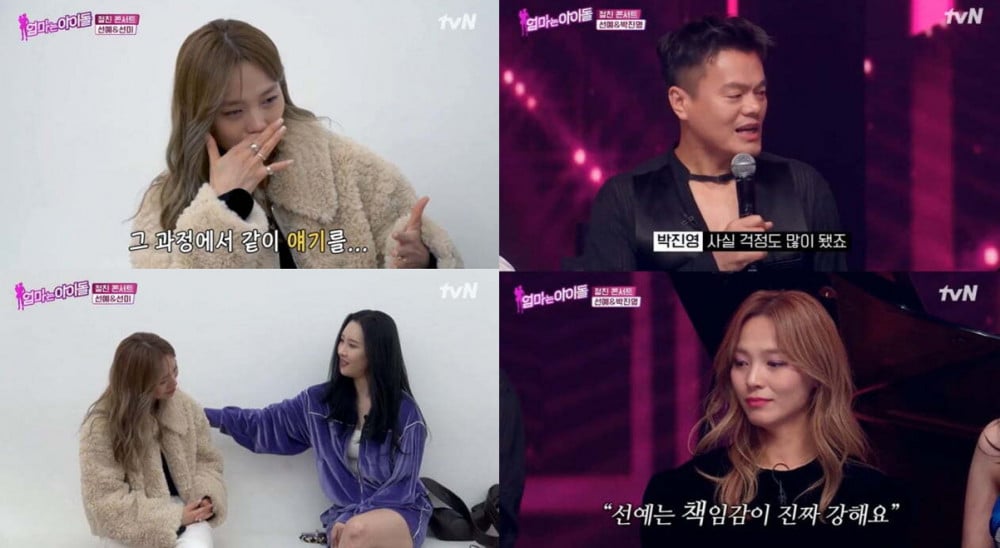 On the January 20 broadcast of tvN's 'Mom Is An Idol', former Wonder Girls member Sunye reunited with her producer J.Y. Park as well as her former groupmate Sunmi.
On this day, Sunye prepared special performances with both her former "family" members J.Y. Park and Sunmi, while also taking time to look back on the years that have passed. First, while practicing for her duet performance with Sunmi, Sunye opened up about how apologetic she felt toward the Wonder Girls members for delaying the group's comeback and promotions due to her personal issues.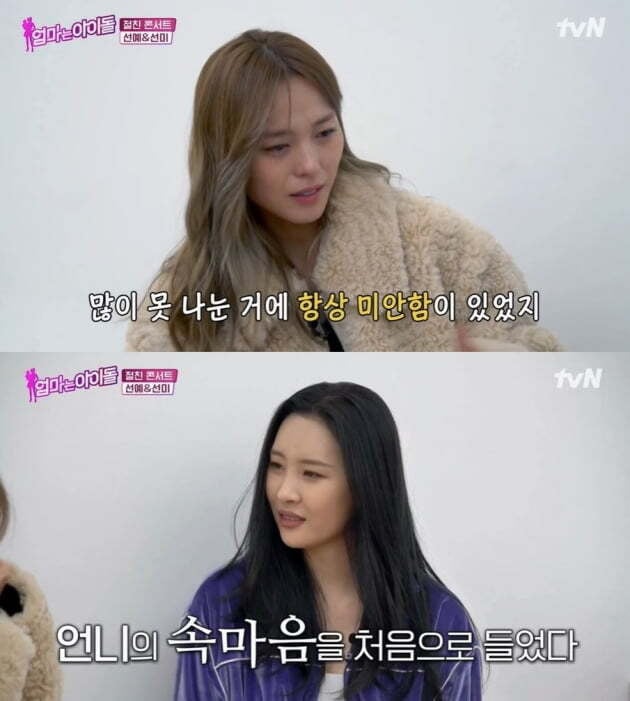 Hearing this, Sunmi refuted, "In the first place, the debut team that eventually became Wonder Girls was created because you were its first member. I remember when we were trainees, you cooked so many meals for us. You were like our mom even back then." Sunye couldn't help but shed tears as the two ladies looked back on their trainee years.
Sunye then told Sunmi, "You went through some difficult times, but then you returned as a solo artist and showed so much growth. I'm thankful for that."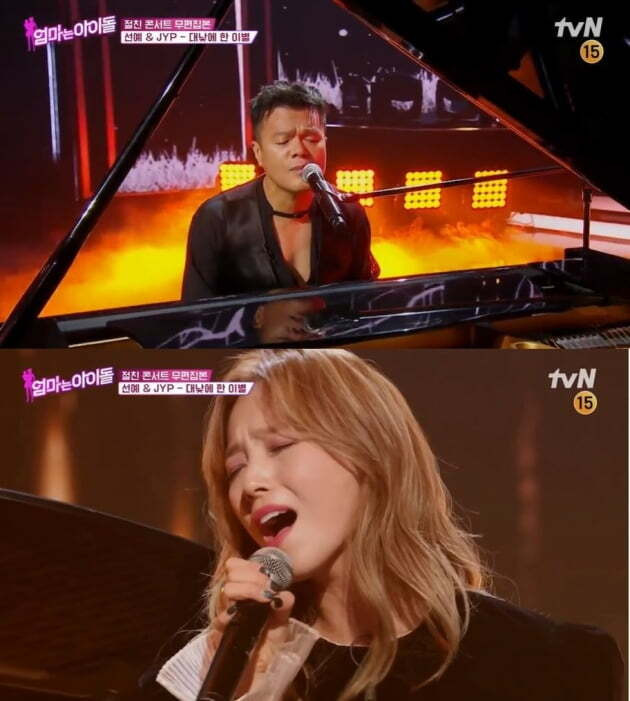 Later on, Sunye also revealed why she wanted to perform a duet stage with her former producer, J.Y. Park. She said, "He was always there during the most important moments of my life. He said that if I needed him to be there, he would sing a duet song with me, and so we were able to perform together today."
She added on, "When I wanted to quit being in Wonder Girls and get married, he congratulated me wholeheartedly, no strings attached. He even sang the congratulatory song at my wedding with such passion. I am always thankful."
After listening to Sunye's sincere words, J.Y. Park responded, "In truth, I was worried when Sunye told me that she would be getting married at such a young age. She was going from the leader of the nation's #1 girl group to an ordinary housewife. I was happy for her, but there was also concern. But I know that Sunye is an extremely responsible person. I'm sure that there were things she wasn't able to tell me back then. But she wanted to prove that the decision she made was the right one."