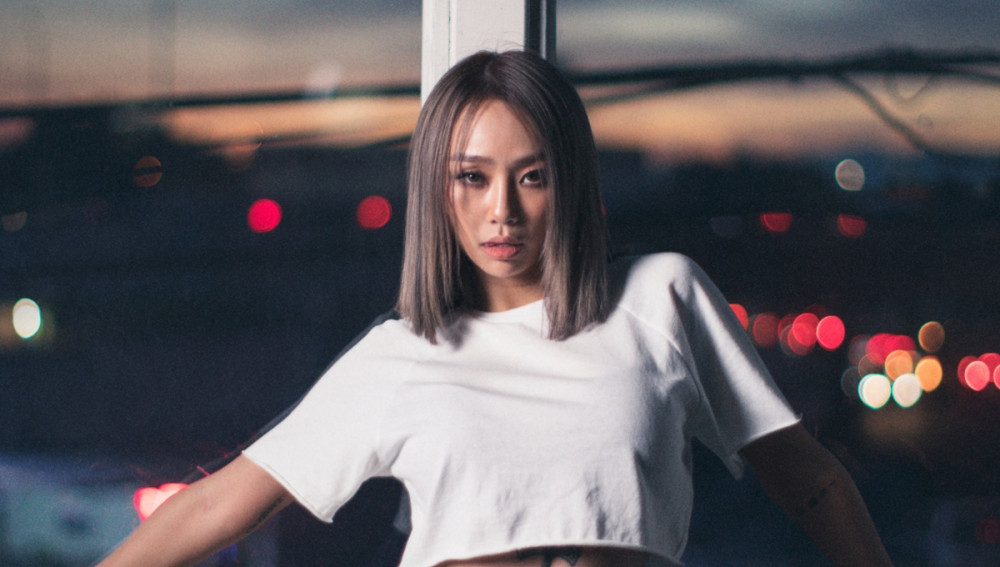 Hyolyn has tested positive for COVID-19.
On January 26 KST, Hyolyn's agency Bridge released an official statement revealing that Hyolyn will be halting her activities for the time being, after testing positive for COVID-19.
Below is Bridge's official statement:
"Hello. This is Bridge.

On January 25, our company artist Hyolyn was waiting for the recording of KBS2TV's 'Yoo Hee Yeol's Sketchbook' to start, when she was notified that she had been in close contact with a positive COVID-19 case on the set of 'Double Trouble', where she is currently appearing on. She immediately halted all her activities and underwent a PCR test.

Today, on the evening of January 26, she received positive test results and the staff members with her all received negative results. Hyolyn has canceled her upcoming schedules and is currently taking necessary measures in accordance to the quarantine guidelines.

Hyolyn completed her 2nd dose of vaccination, but received positive test results. Last Sunday, Hyolyn participated in the filming of 'Double Trouble' after testing negative results. She also received negative results from a self-diagnosis test kit inside the car before participating in the filming for 'Yoo Hee Yeol's Sketchbook'. However, while in the waiting room ahead of filming, she was notified [of her close contact] and halted all her activities.
The company will thoroughly comply with the quarantine guidelines and do our best for the sake of our artist's health and safety. We apologize for causing concern to fans and to audience members. [Hyolyn ] will greet you again in a healthy state after recovering, as soon as possible. Thank you."