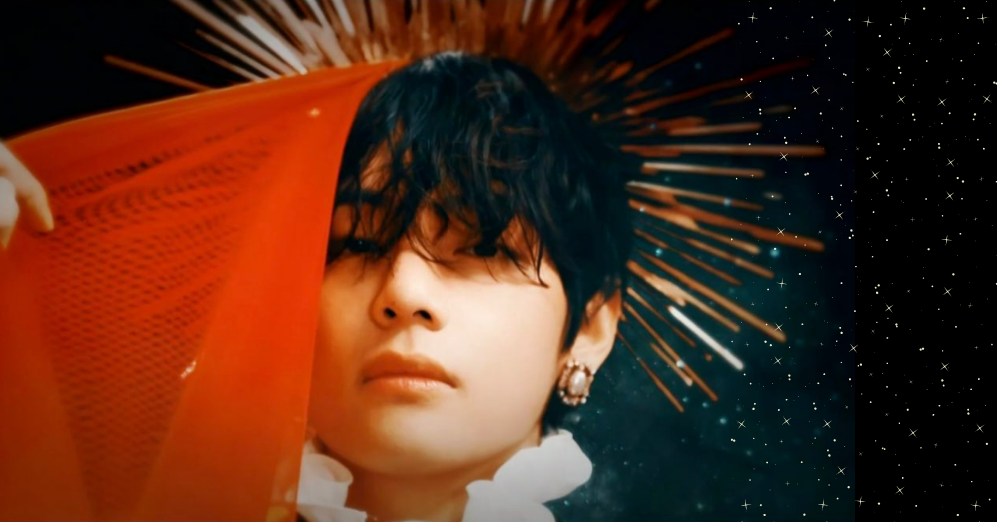 The data proves that Kim Taehyung, aka V, is not just known as being uber-talented but also one of the most handsome men in the world.
According to Google Trends, which analyzes popular Google searches worldwide, Kim Taehyung is the #1 person related to 'the most handsome man' search term for the past ten years.
Taehyung's search volume in the past five years alone is so huge that he is still the top person associated with the search term even when searches from 2004, a decade before BTS's debut, are taken into consideration.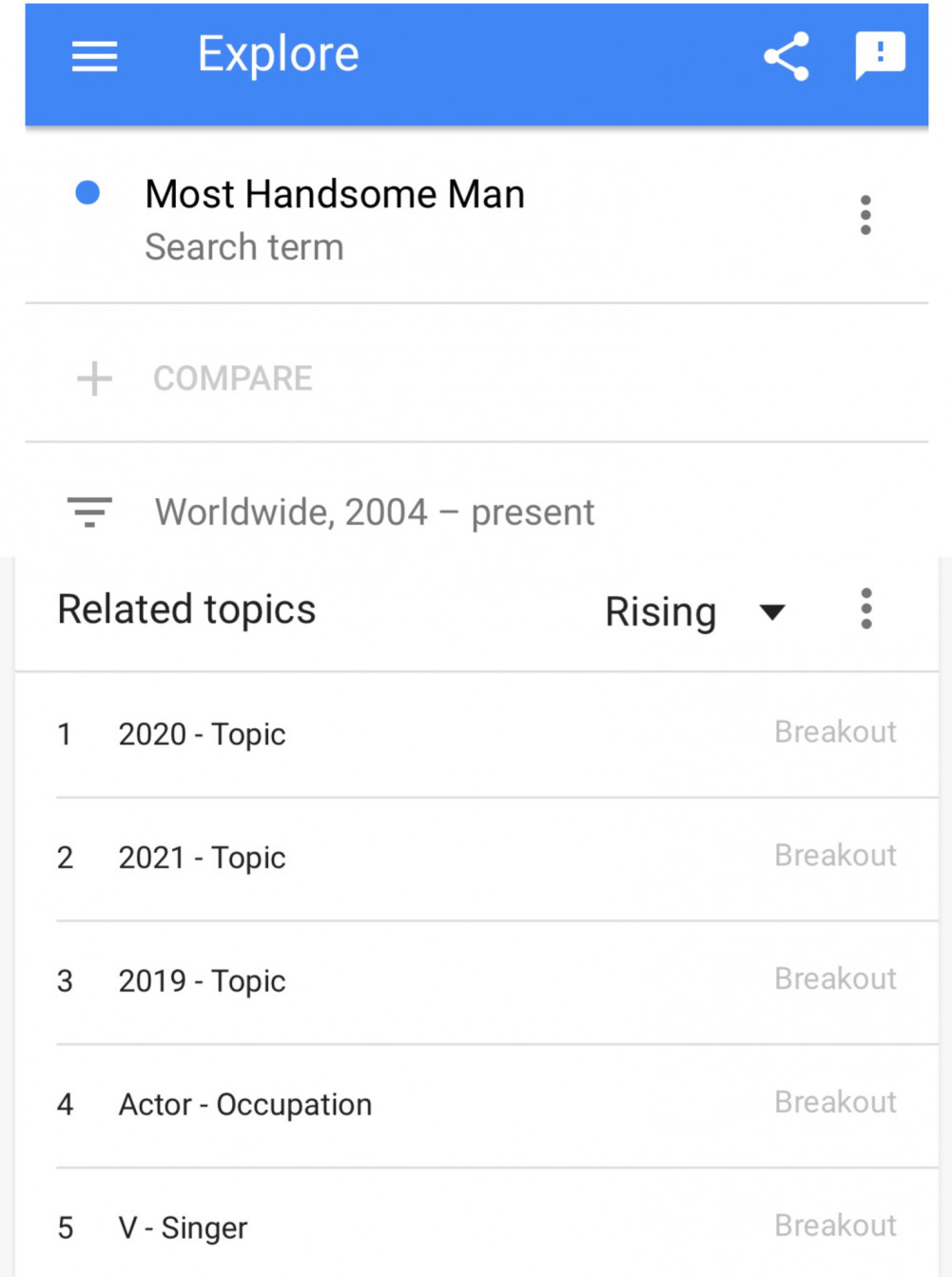 Taehyung's beautiful looks are loved by both fans and beauty experts alike. He tops not only fan-voted polls but also critics-based rankings.
Most notably, he was ranked #1 by I-Magazine's Fashion Face Awards, which is voted solely by professional photographers, fashion designers, make-up artists, stylists, and editors from over 30 countries.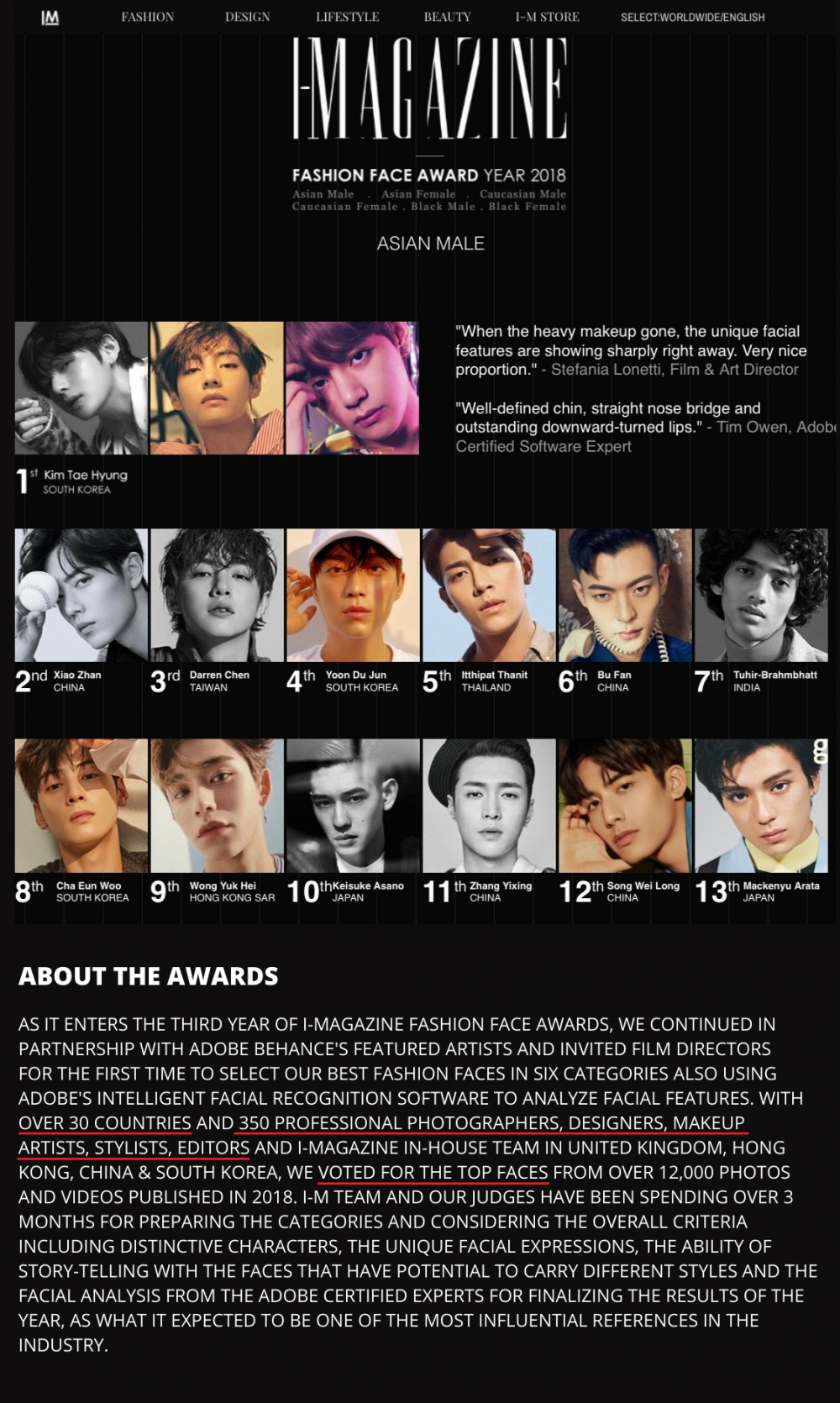 Numerous plastic surgeons have also analyzed and praised Taehyung's face for its natural features, which are hard to replicate through surgery, and his symmetrical face, which has the 'Golden Ratio.'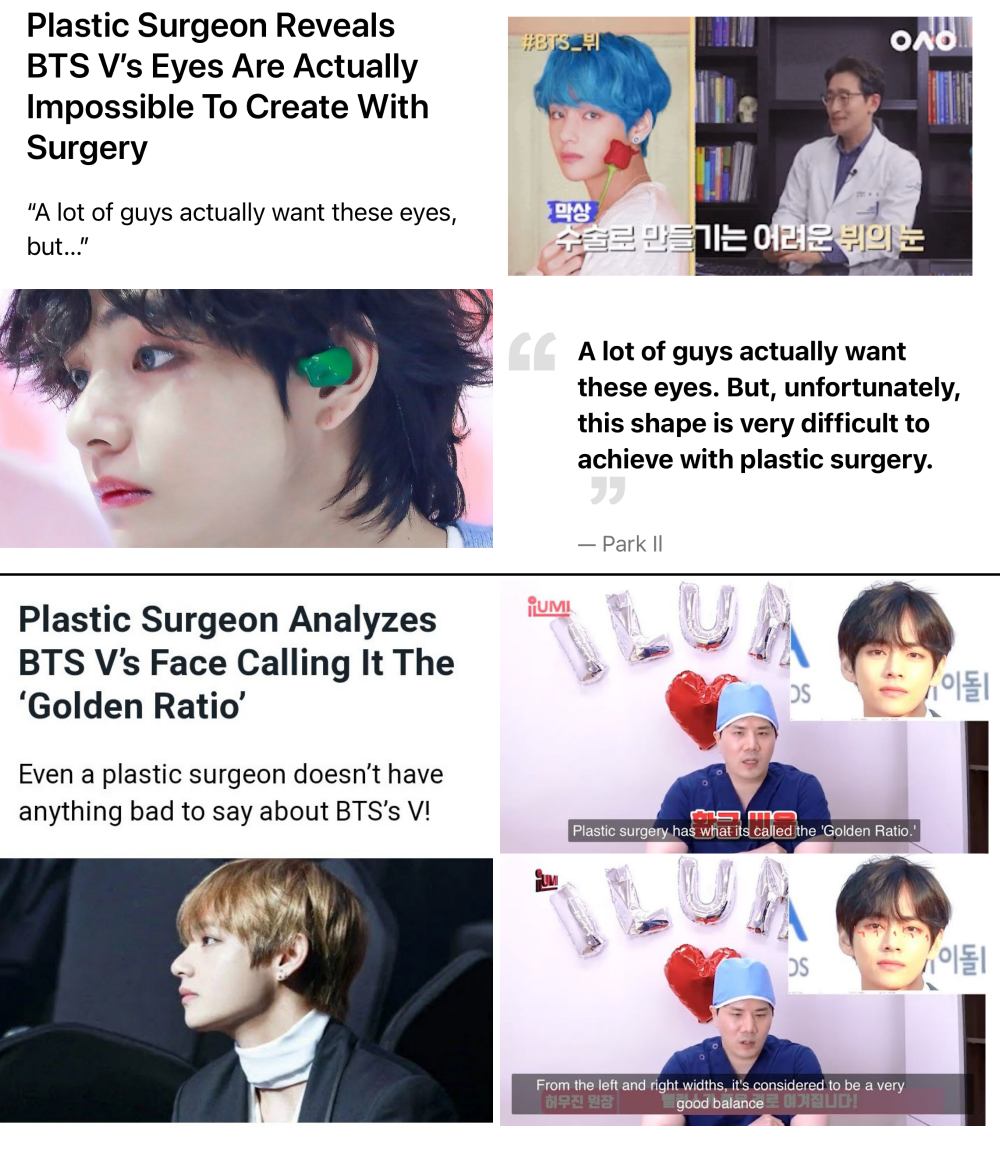 Prominent publications like Vogue Korea, Esquire Korea, and Dispatch have also written about Taehyung being the world's most handsome man. His world-renowned visuals have become a source of pride among South Koreans.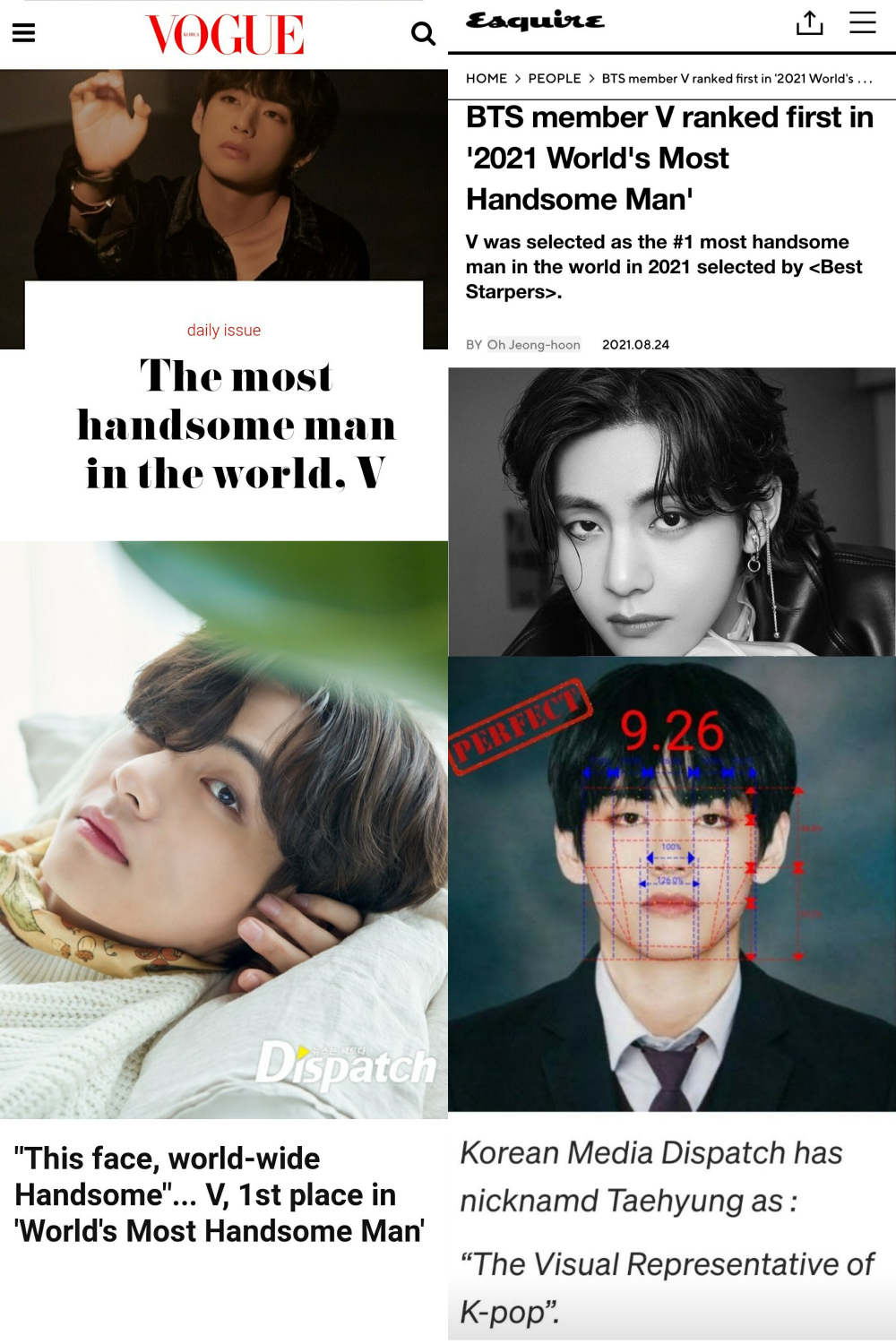 Taehyung also consistently tops numerous fan-voted beauty polls in the past five years. His handsome features appeal to both Eastern and Western beauty standards.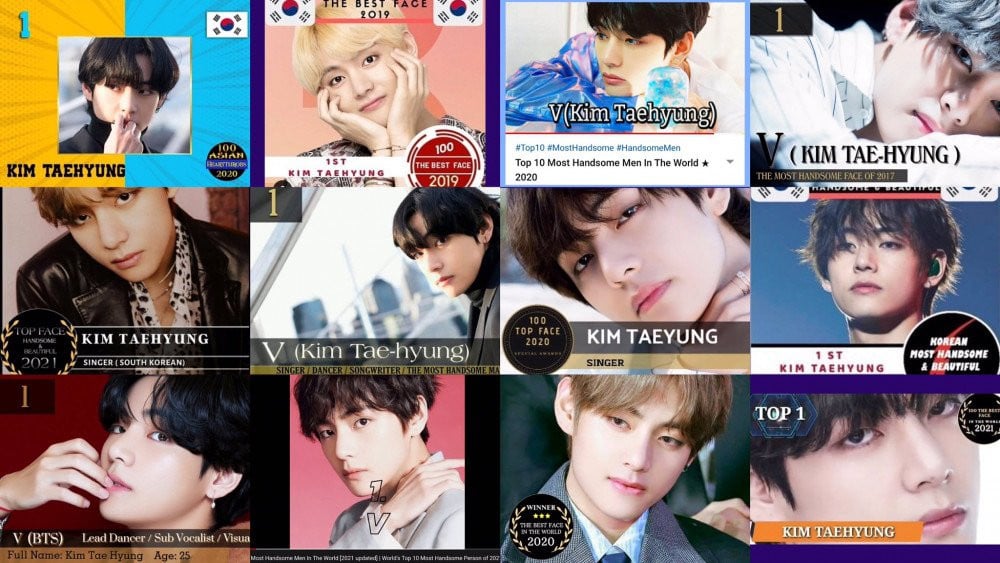 Taehyung's good looks have enticed many non-fans to check out BTS and get into K-pop, which has earned him the title of the 'Stan Attractor.'