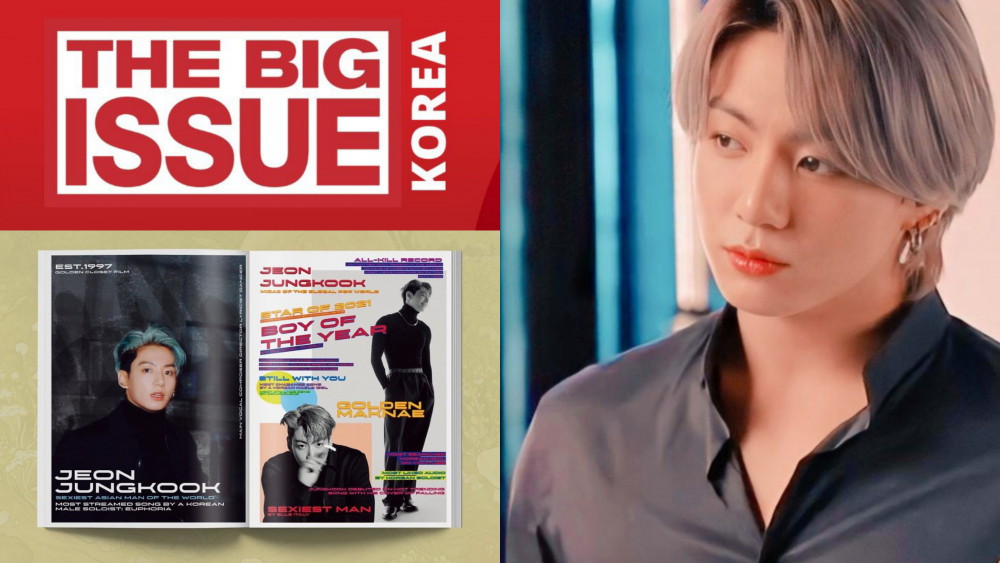 BTS's 'Golden maknae' Jungkook very often gets featured in prestigious magazines worldwide due to his appalling talents, popularity, and undeniable charms.
The Big Issue, World's most widely circulated street newspaper, was founded in 1991 and published in four continents. It's UK's one of the leading businesses and helps homeless people. More than 14 countries publish this magazine with the same English logo and are supported by people and organizations who contribute time, money, and talent to the making of the magazine. The Big Issue (Korea) has been published twice a month since 2010.
Big Issue Korea Magazine selected Jungkook as their 'Best Model Idol' and has featured him in their January 2022, 267th magazine issue. He has been featured on the first two pages of the magazine for topping their survey for the 'Best Model Idol.'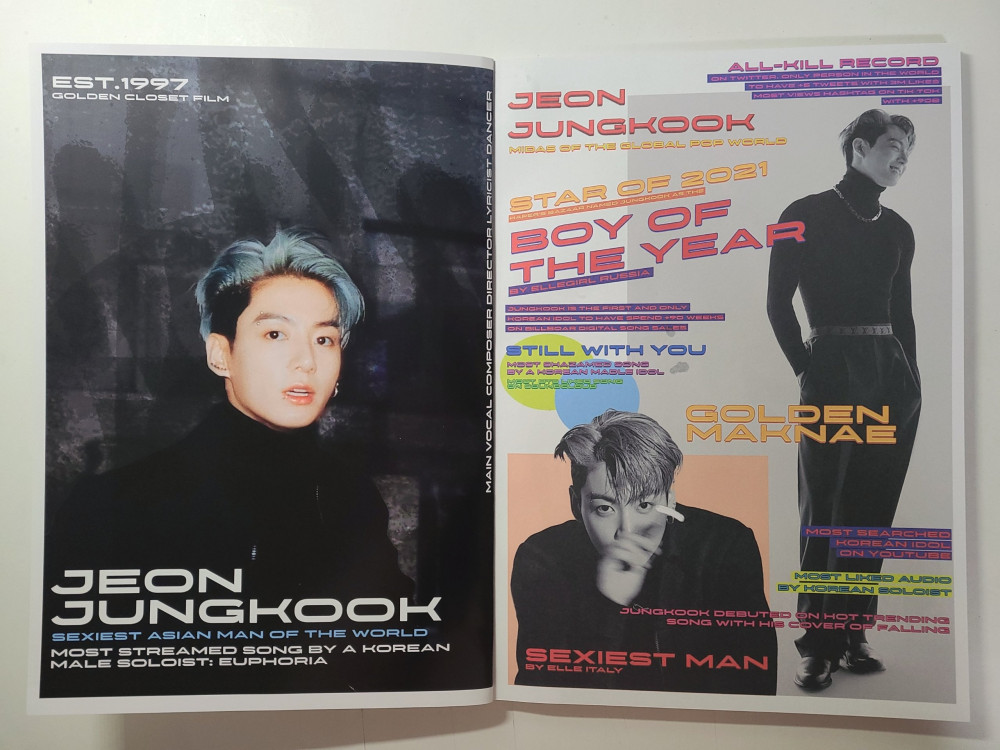 Fans celebrated Jungkook's feature in the magazine by overtaking Worldwide trends on Twitter with 'BIG ISSUE MODEL JUNGKOOK.' #GoldenVisualJungkook also trended on Twitter. Meanwhile, both keywords continued to trend in multiple countries showing off his popularity.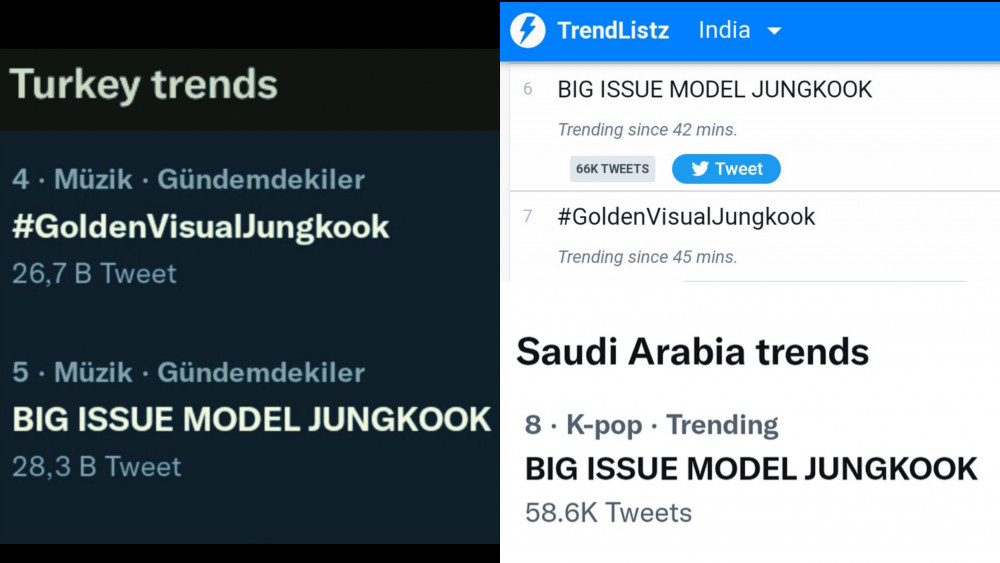 Previously, Forbes Korea also featured Jungkook in their November 2021 Issue as their 'Best Most Idol.'