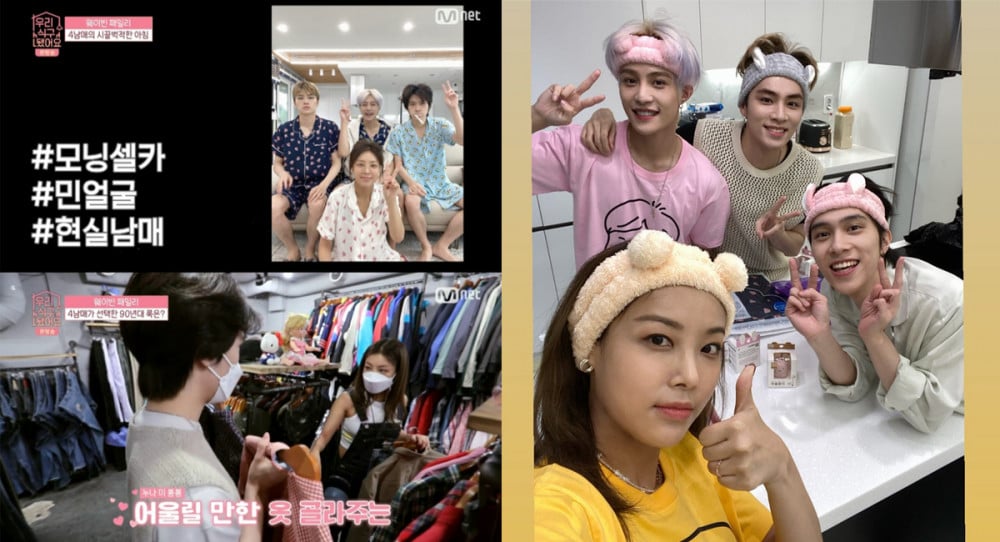 On the December 13 broadcast of Discovery Channel Korea's 'My K-Star Family', Wonder Girls member/solo artist Yubin took out her three brand new younger brothers - WayV's Xiaojun, Hendery, and Yangyang - out for some shopping!
On this day, the four K-Pop idol siblings woke up to their first morning as a family living under one roof. As previously warned, Yubin demanded that the siblings all take a photo together first thing out of bed, causing laughter.
Afterward, Yubin rounded up the boys and headed to the Dongmyo Flea Market for some vintage clothes shopping. The boys enjoyed picked out styles inspired by the 90's, and Yubin was glad to see them having fun.
The family members then returned home and cooked dinner together, with Yubin preparing paella and Xiaojun preparing shrimp stew.
Check out some clips from this week's broadcast of 'My K-Star Family', currently airing every Mondays simultaneously via Discovery Channel Korea and Mnet, below!