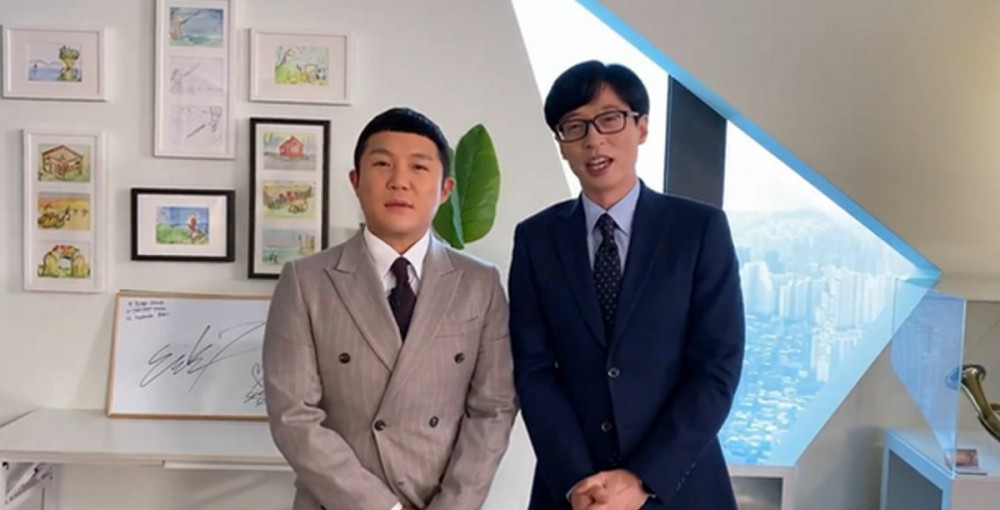 'You Quiz on the Block' hosts Yoo Jae Suk and Jo Se Ho assured fans they'll be back soon.

On December 29, the variety show shared the short clip on Instagram below of the two hosts greeting fans following Yoo Jae Suk's recovery from COVID-19. In the clip, Yoo Jae Suk says, "For 2 weeks, the broadcast was canceled due to my confirmation of COVID-19. We'll be returning with a more fun broadcast in 2 weeks." He added, "I'll be back in good condition. Everyone worked hard in 2021. See you in 2022."

Jo Se Ho previously tested negative. The production team of 'You Quiz on the Block' also announced a special 'The Story that Surprised You' episode will be airing tonight.

Stay tuned for updates on 'You Quiz on the Block' and Yoo Jae Suk.