If you're on the K-pop side of Twitter, you've probably seen the debates over NCT's "Sticker." Described variously as "artistic and experimental" and "post-good," the song seems to have ignited the internet in a unique way. Months after its initial release, the track still has people talking. But why? What is it about this particular song that divided fans and caused such strong opinions?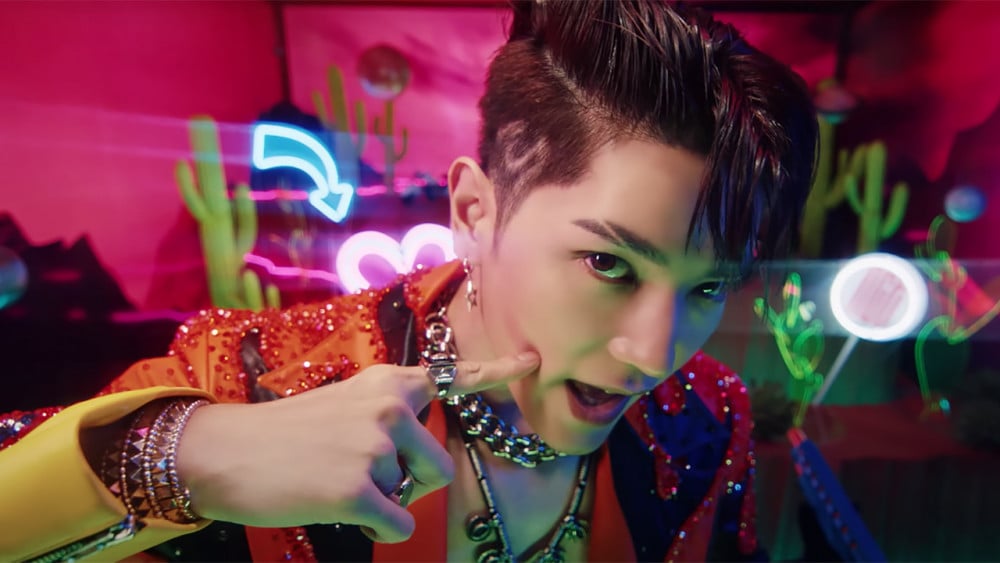 Let's start by examining the instrumentals. Specifically, we're going to address what group leader Taeyong described as the "signature flute sound." It's bold. It's memorable. It's, perhaps, a little discordant. Many netizens even likened the sound to that of a recorder, the ubiquitous grade-school instrument, so many of us were taught to play. The true defining trait of this sound, and in turn the rest of the song, is that it's experimental. Experimental styles are often polarizing, which may account for the mixed reception "Sticker" received.
The robotic, hyperpop-inspired instrumentals are just one part of "Sticker," though. What really carries the song are the powerful vocal performances. Once you get over the surprise of that flute sound, you realize that the true star of "Sticker" is the vocal team. The behind-the-scenes video of the "Sticker" recording sessions really drives this point home. You can't watch Taeil putting his whole chest into that vocal performance and not realize why some people love this song. His voice ties the song together in a masterful way. What could have sounded like incongruous musical clips blends together into a song you can't help but listen to over and over.
Still, this combination of experimental sounds clearly wasn't enough to win over every listener. And that's okay! Music is subjective, and one person's opinion doesn't invalidate yours. "Sticker" might not be everyone's cup of tea, but plenty of people still love it. In fact, it earned spots on Teen Vogue's and NME's lists of 2021's best K-pop songs. In the end, whether you love it or hate it, "Sticker" was stuck in everyone's head this year. Like a — well, you know.