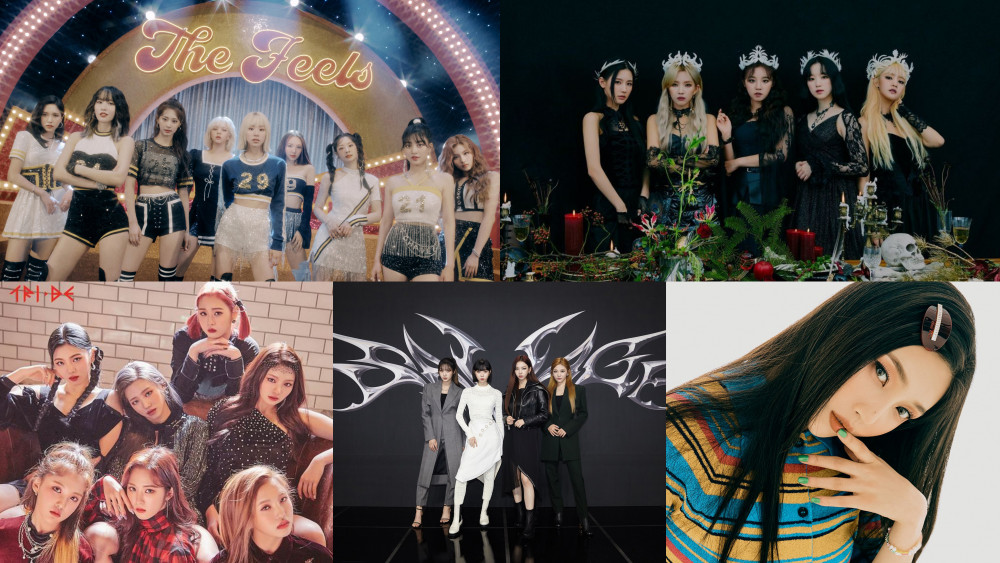 Check out the artists who made it to Beats Per Minutes' 'Top 20 EPs of 2021'!
On December 20 KST, Beats Per Minute released their top picks for EPs released this year. TWICE, TRI.BE, Red Velvet's Joy, (G)I-DLE, and aespa have made it all with their 2021 releases, the only K-Pop acts to enter the list.
Starting with aespa, the rising group's highly-anticipated debut album 'Savage' entered at No. 19, "'Savage' is already demonstrating that aespa are on the path of glory -- and it's really only just the beginning."
(G)I-DLE keep proving they are growing as performing artists every comeback finally made it to the list with 'I Burn' at No. 17, "(G)I-DLE find themselves somewhere worth being, having found things worth salvaging."
The long-awaited solo debut of Red Velvet member Joy with 'Hello' is at No. 15, "The perfect companion for laying back on a porch, this is gentle pop best left to simply wash over you."
TRI.BE surprisingly made it to the Top 5 of the list! With the quality of how the group's first mini-album 'Veni Vici Vini' serves every time you listen to it, it surely deserves its spot at No. 4, "As ever, K-pop is at its best when it gleefully pulls in influences from all over the world without restraint, and TRI.BE certainly do that here. A playful little delight."
It's no surprise that TWICE would be Beats Per Minute's No. 1 EP pick for any K-Pop releases this year! The group's summer release 'Taste of Love' is at No. 3 on the list, "These 17 minutes radiate summery beachside fun, a style TWICE excel in. Not only K-pop perfection, but pop perfection period."
Is your favorite 2021 EP on the list?