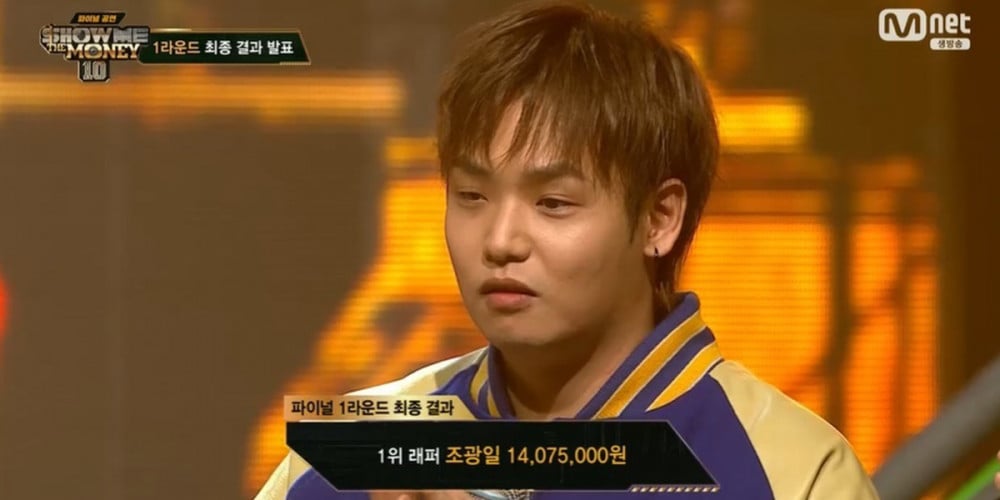 On December 3, Mnet's hip-hop competition program 'Show Me The Money 10' announced the final winner of the season after a series of live performance match-ups.
First, the top 4 contestants of season 10 including Koonta, BE'O, SINCE, and Jo Kwang Il faced off against one another in their solo performance matches. For each round, a panel of live audience members contributed 40% of the votes, while votes from viewers at home via text messaging accounted for 60% of the votes. The rapper who earned the largest sum of money over the course of two rounds would be declared the victor.
Team YUUMDDA & Toil's Koonta took the stage with "Double Up" feat. The Quiett, LAYONE, and MUSHVENOM. BE'O of Team GRAY & MINO put on an emotional performance of "A Night Without You" feat. Ash Island.
The only surviving female contestant of season 10, rapper SINCE then took the stage next with "UP" feat. Jay Park and Woo Won Jae. Lastly, Jo Kwang Il enlisted the help of Dynamic Duo for "Garion".
The second round of the finals featured team performance battles. Once again, Team YUMDDA & Toil's Koonta went up first with "Timing" feat. YUMDDA and Big Naughty, opening up the second round with big energy.
Team GRAY & MINO's BE'O then took to the stage with "When Time Has Gone" feat. Song Min Ho and MAMAMOO's Hwa Sa.
As both top 4 contestants SINCE and Jo Kwang Il were a part of Team Gaeko & Code Kunst, the two producers divided up roles. First, SINCE put on a fabulous stage joined by fellow female rapper MIRANI, performing "Sign" prod. by Code Kunst. Jo Kwang Il once again returned to the stage with producer Gaeko, Hangzoo, and Ailee for his final team round track, "Cookie Clip".
After wrapping up all the stages, it was time for the moment of truth. Based on votes by the live audience as well as viewers from home, the winner of 'Show Me The Money 10' was rapper Jo Kwang Il!
Fellow Team Gaeko & Code Kunst member SINCE came in 2nd place, followed by BE'O in 3rd place, and Koonta in 4th place.
When asked to deliver his winning speech, Jo Kwang Il relayed, "I wonder if I deserve such a great title as this. I want to thank producers Gaeko hyung and Code Kunst hyung for always being by my side and for helping me in this journey."
Congratulations to the winner of this year's 'SMTM'!